Official figures are not yet in, but the 75th annual Sturgis Motorcycle Rally in South Dakota is set to break attendance records.
While they may not break the expected 1 million, organisers say the 633,000 who attended the 60th anniversary in 2000 would be exceeded.
The South Dakota Department of Transportation estimates the number of vehicles entering the Sturgis at nearly 40% higher than last year which attracted more than 400,000.
The rally also tried to set a record for the most people assembled in one spot wearing only their underwear.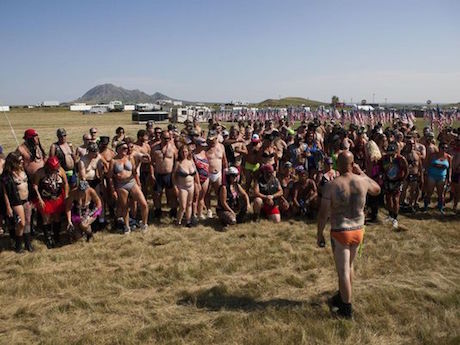 However, only 182 people gathered for a photo at the Buffalo Chip Campground  falling well below the record of 2270 people.
The event was organised by Greg and Jennie Stilton of Rapid City, who married at the campground in 2011. Jennie Stilton said the couple thought it would be "a comical way to set a world record."
Unfortunately, the rally has set another record: the most motorcycle fatalities at the rally.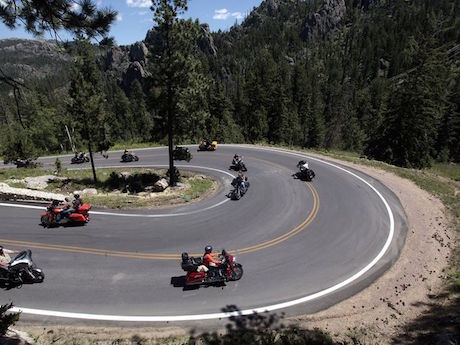 The latest tally is 10 with most riders not wearing helmets. South Dakota does not require readers to wear helmets.
One involved a rider hitting a horse float which had been left in the middle of the road.
The rally ends this weekend and throughout the week, rally goers have partied, watched big-name rock acts such as Alice Cooper, Nazareth, Lynyrd Skynyrd, John Fogerty, Styx and Skid Row.
The week started with Harley-Davidson officially opening its Main Street Plaza.
Victory and Indian counterpunched with some hot customs, including Roland Sands unveiling his stunning custom Indian Chief.