Sons of Anarchy star Kim Coates has responded to claims by fellow star Mark Boone Jr that the show "saved Harley".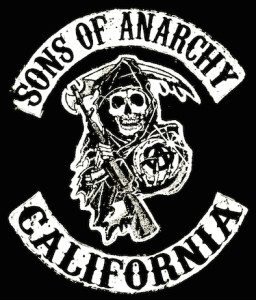 "Boone and I did this great Hollywood Reporter story and Boone screams out, ''We basically saved Harley.' And I went, 'Oh god, that's going to come back and bite you in your big fat ass,' but Boone says it is the way it is, man," says Kim who plays sergeant-at-arms badass Tig Trager in the US TV hit series entering its seventh and final season. "Let's not kid ourselves, though, our show being the hit that it is, there are a ton more riders now because of our show. I don't know if we saved Harley, but we certainly didn't do Harley any harm, I'll tell you that."
A man wearing a Sons of Anarchy t-shirt was harassed by Queensland Police in Mt Isa shortly after the Queensland Government introduced the draconian VLAD Act and other anti-bikie and anti-association laws last year.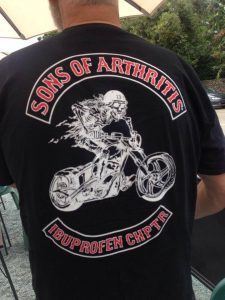 The police were accused of not knowing the difference between a fictional outlaw bikie club and real motorcycle clubs.
Kim, 56, began his acting career in the theatre and his movie credits include Black Hawk Down, Pearl Harbor and Resident Evil: Afterlife.  "When this show came about for me seven years ago, it was a blessing and I just jumped on it," says Kim, who along with Mark, were the only actors who could ride when the series started. "That's absolutely 100 per cent. Of all the 10, 11 leads back in the day, Boone and me had been riding our whole lives – everyone else had to learn."