One of the "bad-assest" custom motorcycles from the popular TV series Sons of Anarchy, the 2013 Custom Hellrazor, is going up for auction in September.
The bike, built by Rusty Coones (Rane Quinn on the show) and Illusion Cycles, is expected to fetch more than $100,000, says Hudson Stremmel of Stremmel Auctions in Reno, Nevada.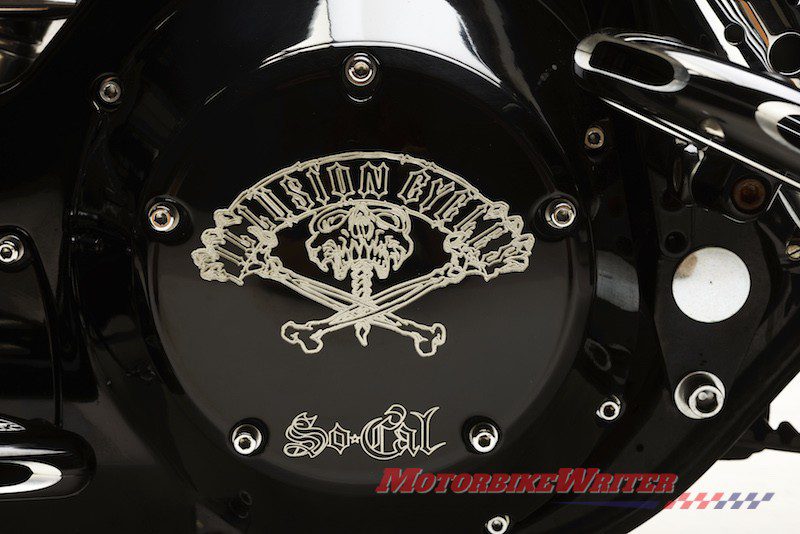 Custom Hellrazor is the highlight of a charity motorcycle auction starting on September 28 in conjunction with Street Vibrations Motorcycle Rally.
"We will also have items donated from SOA that will be sold and all proceeds will be going to charity," Hudson says. 
"Rusty is already sending up a signed photo on canvas among a few other things."
Custom Hellrazor
Custom Hellrazor is registered as an Illusion Cycles bike and has an Illusion VIN.
"Rusty designed and built it, and it's incredible," says Hudson. 
"It weighs over 800 pounds (362kg) with a specially built S&S engine that's a special 124 CI (2032cc) de-stroked to a 114 CI (1868cc).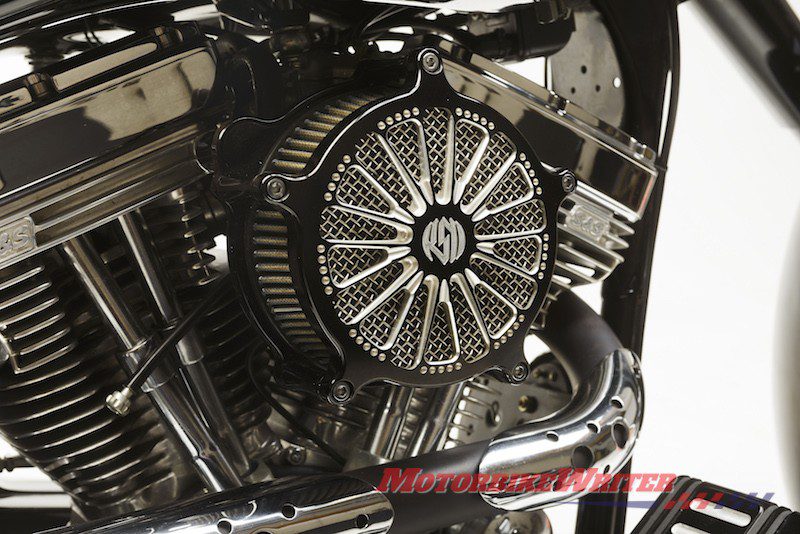 "The wheels are one of two sets in existence. It's a work of art and it moves."
After the bike was built, Sons of Anarchy asked if they could borrow it for the show. 
"Everyone from Kurt Sutter to Emilio Rivera rode the bike and it was showered with praise," Hudson says. 
"It's an incredible machine and even better story. 
"This is just one of the many bikes that we will be featuring."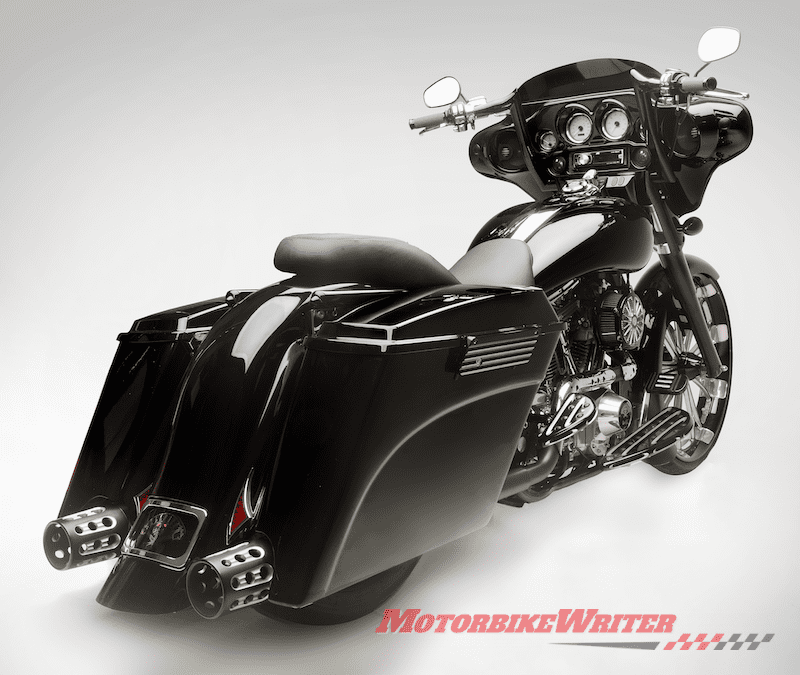 Live auction
The live auction starts at 6m Reno time and people can bid by attendance, by phone or by placing an absentee bid before the auction. Click here for more details.
"To our surprise, we have actually had an overwhelming amount of international interest," Hudson says. 
"It looks like we will be having quite a few international bidders and were very humbled by the attention overseas that this bike has been commanding."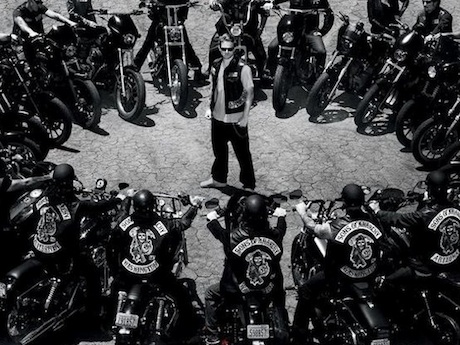 Sons of Anarchy was the FX cable channel's most popular drama series. It finished in 2014 after seven seasons, attracting more than 10 million viewers per week.
Show creator and writer Kurt Sutter will soon have a sequel called Mayans MC that focuses on the rivals-turned-allies outlaw motorcycle club.