Smoked Garage is now strutting its latest big-build, a 2015 Ducati 848 Streetfighter with a show-stopping strut-supported tank so you can lift it to access the electronics.
Marketing manager Benny Selboskar says the SG-848X (SG stands for Smoked Garage) took 12 workers nine months to complete at their Bali facility.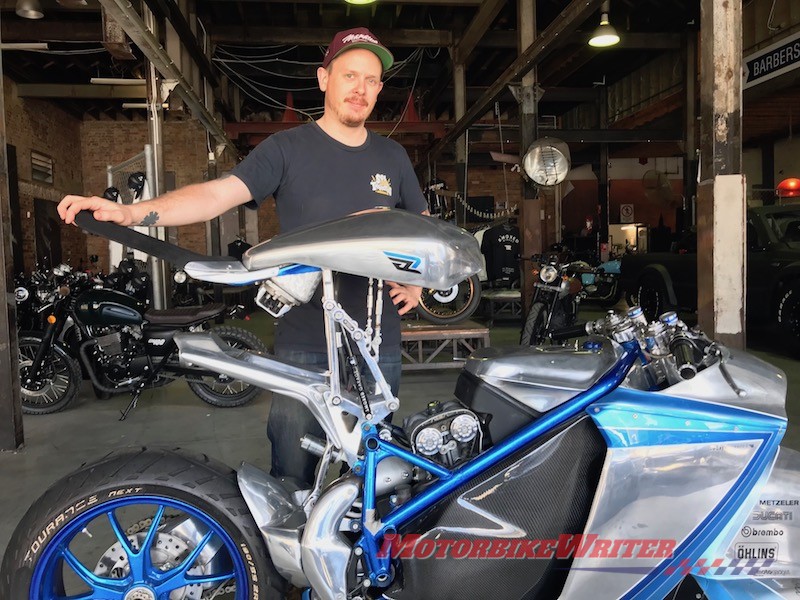 "We do all our big builds in Bali and our other custom jobs here," he says at their custom shop Smoked Garage Custom Motorcycles in Bridge St, Fortitude Valley, Brisbane.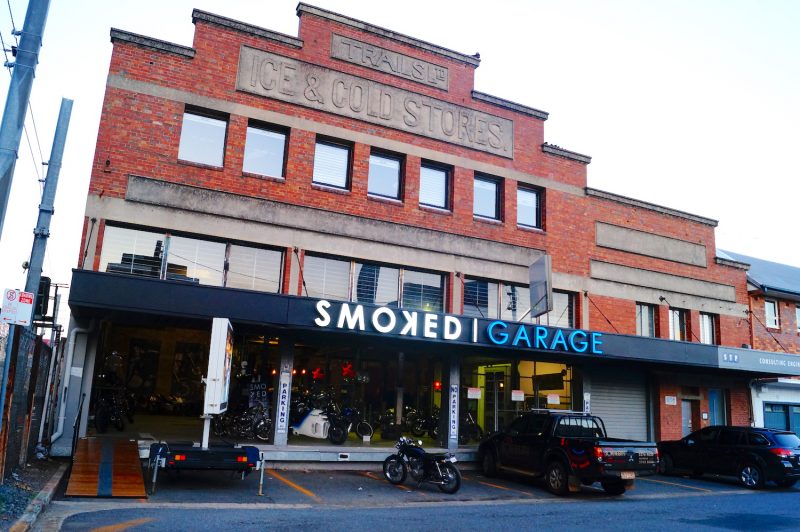 It opened in November 2016 and another Smoked Garage will open shortly in Dubbo.
Smoked Garage SG-848X
Benny says the SG-848X is in the process of getting approvals to be ridden on the road.
He says it has already attracted the attention of custom builders in Japan who want to feature it at the annual Mooneyes custom bike show.
The imposing bike features a dustbin-style fairing made of alloy, plus plenty of carbon fibre through the mid section.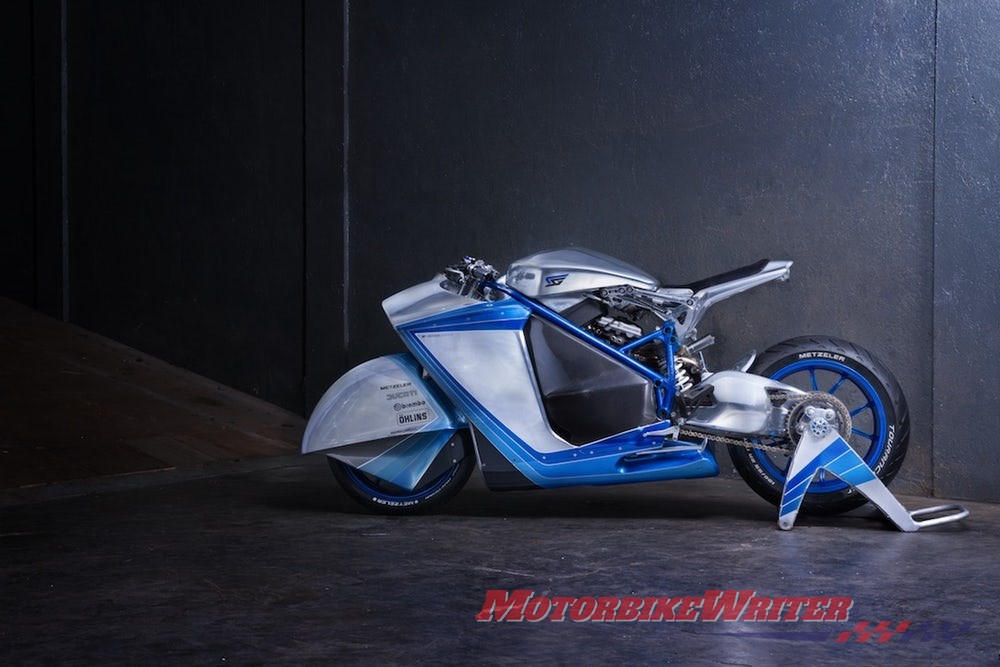 Benny says the hand-beaten alloy fairing took the most time in the build.
The swingarm has been lengthened 20mm and the bike has been fitted with a small digital Motogadget instrument pod and bar-end indicators, Ohlins rear shock and Metzler Tourance Next tyres.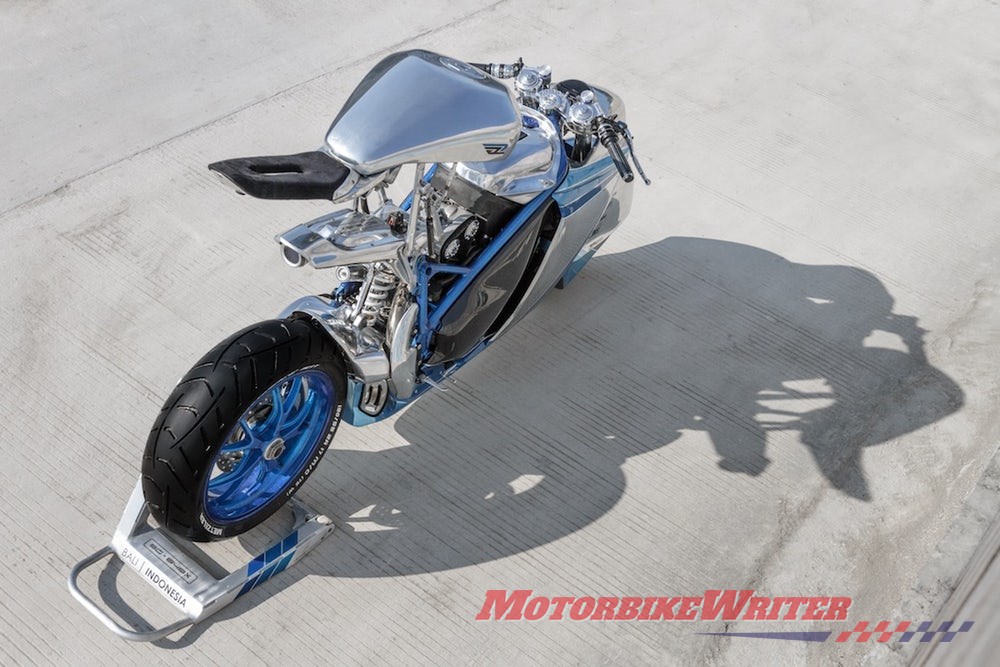 The Ducati trellis frame is painted with a metallic blue-fleck paint and the polished fairing is painted, not stickered.
The twin exhaust pokes out neatly and discretely through the back of the fairing.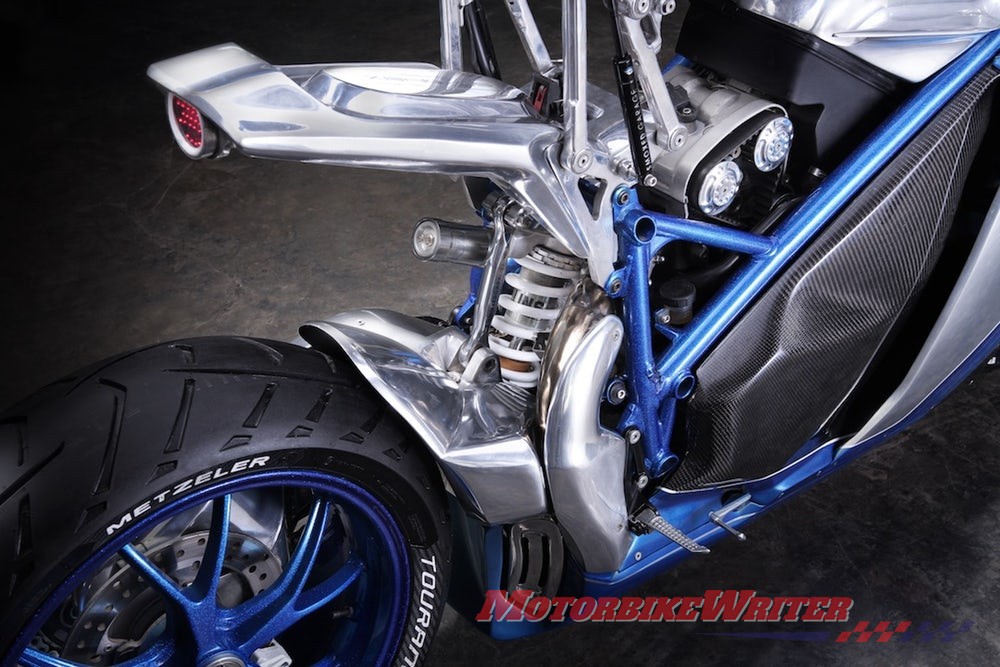 Benny says they are not sure what they will do with it, but it's not yet for sale.
"But we're always interested if someone makes an offer," he says.
However, if you're interested, you'd better be prepared to pay around $70,000!
Until now their tour de force custom builds have been their bikes inspired by the Lotus C-01.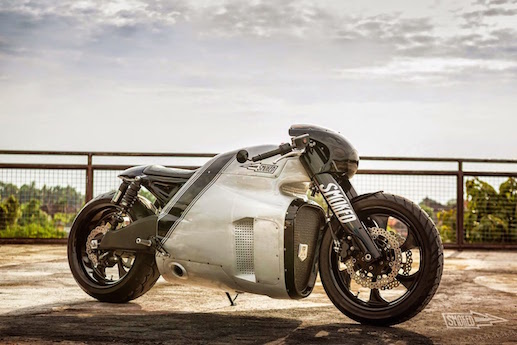 Meanwhile, Benny says most of their custom builds are more realistically priced learner bikes such as the Yamaha XV650 and Harley-Davidson Street 500 such as their Copperhead.
Smoked concept
The Smoked concept began as a Bali import furniture store. However, owner Shane Covill has evolved it into the current shop, bringing a touch of Bali bike culture to Brisbane.
He says he became enchanted by Bali when he visited in 2010. "I fell in love with the people, the culture and the riding," he says.
The trained commercial designer applied his talents to bike design and has produced some wild bikes for the local market.
Shane says all their customs are track tested at Mt Cotton and approved by the Department of Transport.
Check out Smoked garage on Facebook or on their website.