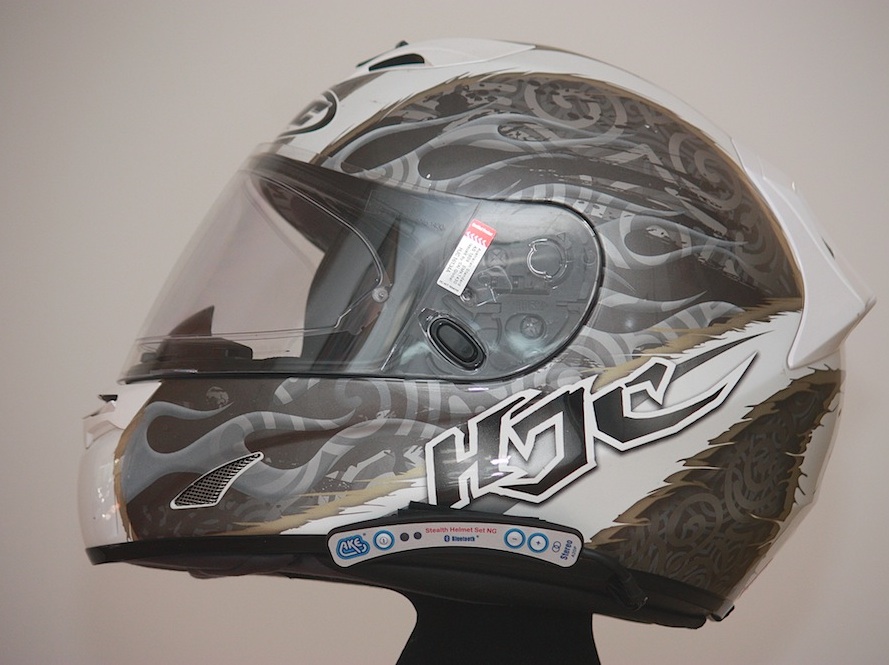 Have you ever noticed how much wind noise is generated by bulky Bluetooth systems hanging off the side of your helmet?
Some of the new units are so small they don't cause any turbulence.
One of the thinnest is the new AKE Stealth NG imported by Queensland company Intaride run by dedicated riders Dennis Cool and Steve Grainger.
Stealth by name and stealth by nature, its profile is just 4mm and it weighs next to nothing.
One of the reasons for their low profile is that the battery is on a cable so it can sit inside the lining if your helmet.
Not that it's a bulky item. It's not much bigger than a postage stamp (remember them?) and only about 2mm in profile. I couldn't feel it once it was buried inside my helmet liner.

The advantage of the remote 250milliamp battery is that you can replace it when it dies rather than replacing the whole Bluetooth unit and you can buy a spare 400milliamp battery in case it runs out of charge.
However, you would have to be riding a long time as I've tested it for more than eight hours and it didn't go flat despite playing music all day via Bluetooth.
You can also plug it straight into a player, intercom or CB.
Charge time for the battery is three hours and it comes only with a mains charger but you can buy a 12V charger as an accessory.
Being such a slim unit, you can fit it on the bottom of the helmet on the neck roll rather than on the outside of the shell. It comes with velcro strips with a sticky back.
However, helmets with soft felt neck rolls don't allow the stick-on velcro to adhere properly and you may have to stitch it in place.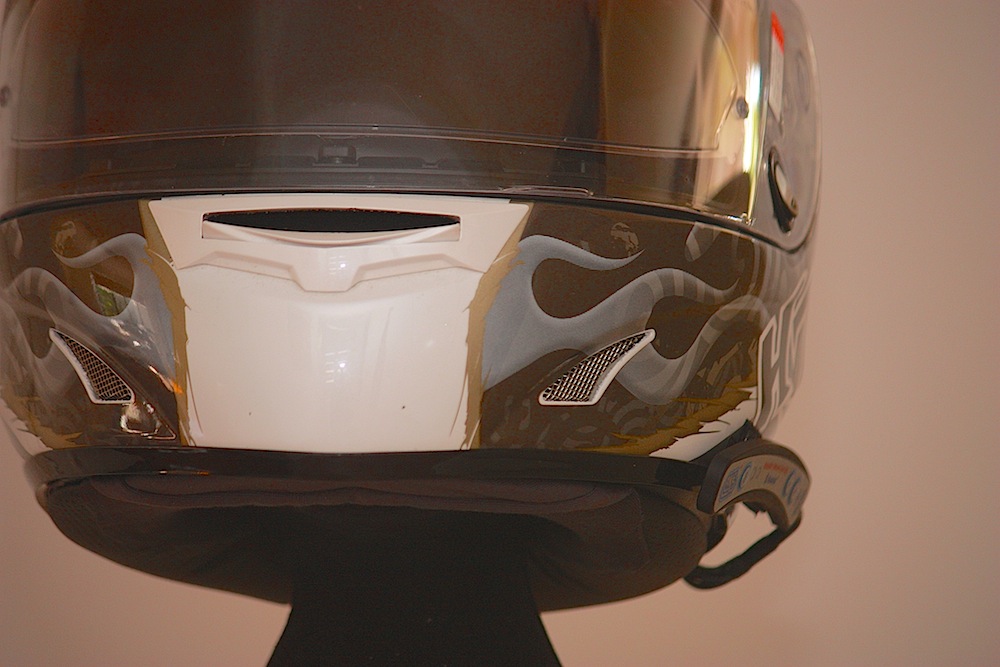 The main function button and volume buttons are basically dimples so it is difficult to feel them with winter gloves.
The dimple buttons are also difficult to activate if the unit is on the soft neck roll because there isn't resistance to the push.
You could choose to set up the unit to operate via voice activation but I find wind noise can sometimes activate the mic or you can buy a wireless remote accessory which means you don't have to take your hands off the bars to operate the unit.
My unit kept falling off the neck roll, so I relocated it to the outside of my helmet.
It's a straight unit and the helmet is curved, yet it stuck via the velcro strip and then I had no more problems activating the buttons.
The comprehensive instruction manual is written in German and English and is very difficult to follow, but the importers have distilled it down to a few simple instructions which they also provide.
Pairing the units to each other or to a A2DP protocol Bluetooth device such as a phone is dead easy and quick. And there was never a need to re-pair at any time. Every time I fired it up, it paired faultlessly.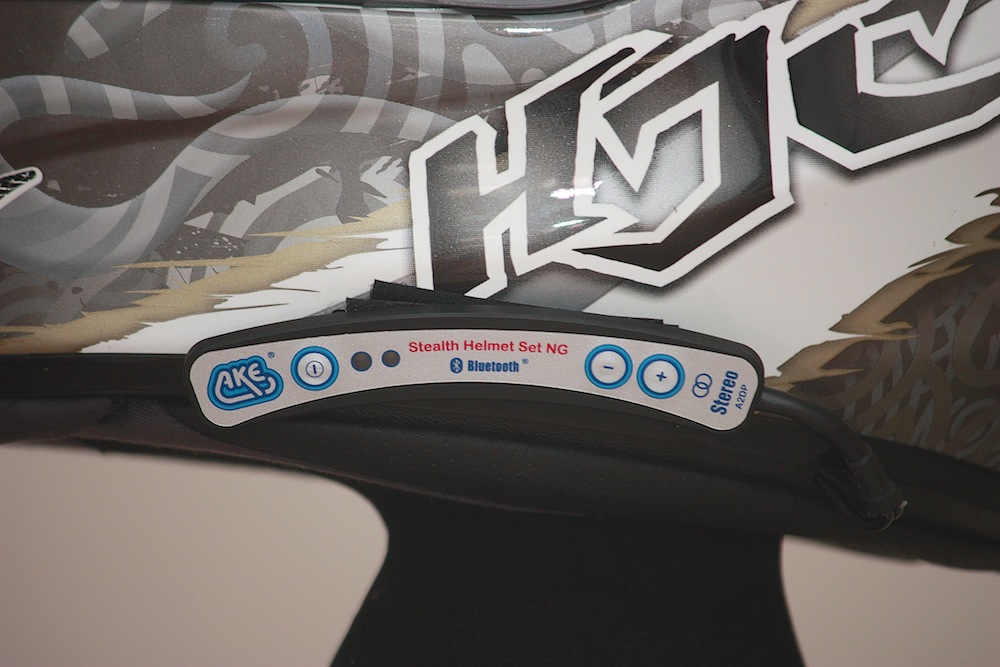 They also come with the best quality speakers I have heard on a Bluetooth system with deep bass and crystal highs. Of course the bass is drowned out by wind noise, but it still sounds better than any others I've tried.
Dennis says they have a fitting coming so you can replace the speakers with even better quality speakers.
The unit has a button mic on the end of a cable, but you can also buy a boom mic as an accessory if you have an open-face or flip-up helmet.
Quality of sound from the button mic is fine. I held several phone and intercom conversations and the audio was clear and distinct.
Dennis says the intercom is designed for rider-to-pillion use even though the manufacturer claims 300m signal. I tried it with another rider and it was clear only to about 100m, which is far shorter than some other units which claim up to 1km distance.
But if you want a lightweight unit with good quality sound, no extra windnoise and faultless operation, give this a try.
There are also AKE Stealth 201 units that turn Honda Gold Wing and Harley-Davidson intercoms into Bluetooth units via a special dongle that plugs into the intercom cable.
Price: AKE Stealth NG: $329 each or $506 for the dual pack.