Kawasaki is seeking sensory overload with load, blinker, and position sensors complementing ABS and traction control to sense for "upcoming scenarios", according to a filing with the Japanese Patent Office.
The company is not the only motorcycle manufacturer adding more and more electronic riders aids in an effort to make riding safer.
And it's not the craziest patent Kawasaki has come up with. How about their application to replace handlebars with a fixed bar?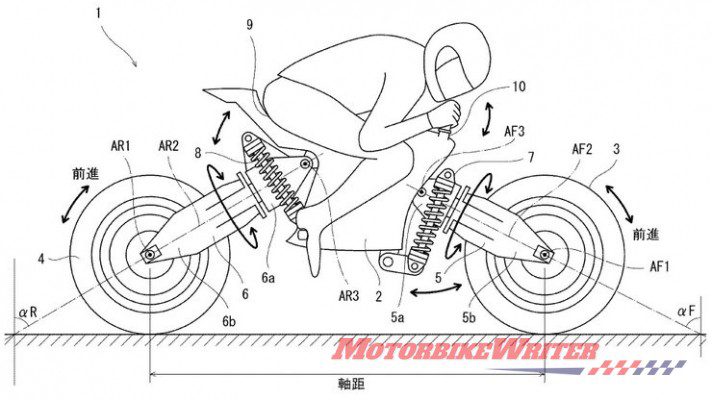 While any of the patents filed are to protect their ideas with little to no intention to produce them, this filing is more likely to find its way into production.
Sensory overload
Kawasaki hopes their sensory overload patent will detect "scenarios" such as an approaching corner or  impact with another vehicle and adjust the bike's settings — throttle, suspension, brakes, etc.
Their sensory overload system consists of cameras, a laser sensor, satellite navigation and an array of load sensors in the seat and footpegs.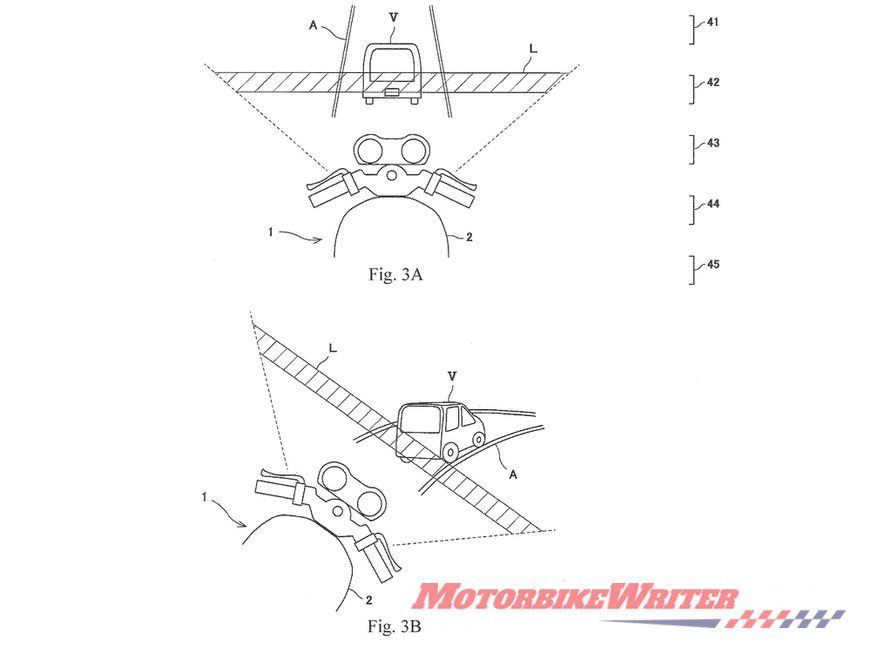 These will sense other vehicles, line markings, roads and other physical and GPS indicators.
They work with existing throttle, speed, lean and brake sensors and feed information to a computer which will adjust various bike settings.
Interestingly the footage and seat sensors will sense how the rider is moving around on the bike.
So if you start to hang off the bike, it knows you are approaching a corner and may adjust brake, throttle and suspension.
The indicator sensor will tell the bike which direction you are going and communicate to the satnav system.
These will all be interpreted by the computer using artificial intelligence to work out what the rider is doing.
Just how much it then interferes with rider input is the big question!