Bluetooth company Sena has introduced the Freewire which gets rid of any wires for CB, music or phone on the big Harley-Davidson tourers and Honda Goldwing with infotainment systems.
The Harley and Goldwing Freewire units are now available through Earmold at $349 including the cable.
Earmold owner Aaron Dalle-Molle says it's a simple set-up.
"You plug it into the riders seven-pin intercom connection and then Bluetooth connect it to your Sena Bluetooth helmet kit," he says.
"Then anything that you run through the bike's info centre can be heard in the helmet. It will even let you talk via the on-board two-way radio."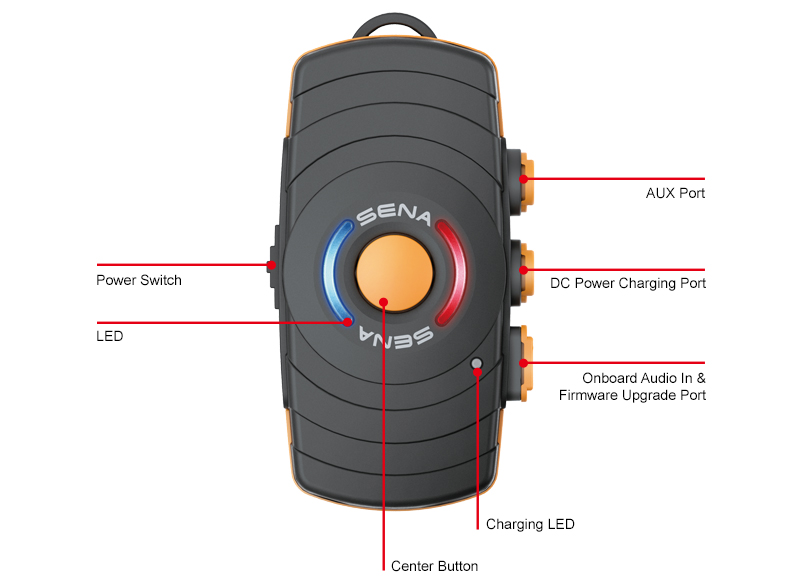 Riders will also be able to hear turn-by-turn directions from their GPS and music on their radio stations as well as use voice command features.
FreeWire is compatible with the Sena 20S and 10S Bluetooth headsets, and will soon be compatible with all 10 Series Headsets including the 10U, 10C, and 10R with the next firmware update.
It is the first device designed specifically to meet communication and connection needs of both Harley-Davidson and Honda Goldwing users.
"FreeWire is just the start of Sena providing communication solutions for Harley and Honda riders, and the cruiser market as a whole," the company says.

Freewire tech details
The unit allows 7 hours of talk time and can be charged while in use through the included cigarette charger for longer rides.
An additional unit can be used for a passenger to talk over the motorcycle's internal intercom system.
The water-proof unit is equipped with 3.5mm AUX port so you can directly connect additional accessories such as a GPS device or radar detector (in jurisdictions where it is legal).
FreeWire comes with two mounting options and has a two-year warranty.