Owners of classic motorcycles can sell their collectable machine at Melbourne's Motorclassica will this year have the biggest collection of bikes in its six-year history.
'Park & Sell' will cost $200 and includes two tickets to the exhibition of rare and exotic, historic, vintage, veteran, classic and collectable motorcycles and cars.
However, it will be restricted to just 100 vehicles "appropriate to the event" and will only operate on the opening day of the three-day event, Friday October 23, 2015.
The show will be staged again at the Royal Exhibition Building in Melbourne and the 'Park & Sell' show will be held in a secure area adjacent to the 19th century main hall.
The event will also feature the largest display of motorcycles in its six-year history.
The oldest motorcycle on display will be a 1910 Fabrique Nationale, the most unusual will be a 1949 Lambretta three-wheel box cart, while for the enthusiasts dreaming of unearthing something special, there's a 1941 Indian 7416 'barn find'.
In the Preservation class there's a 1936 Cottman Colt 225, a 1946 MV Agusta 98 and a Hercules Wankel from 1976 among others.
Motorclassica will also debut a new motorcycle display class this year, for race bikes, with a 1948 Triumph GP bike, a 1985 BMW K100 JPS Special, a Velocette MSS 500 from 1954 and a Ossa Wildfire from 1967 are among the entries.
A 1951 Harley Davidson WR Flat Tracker will be another highlight of this new class, with Harley Davidson confirmed as an exhibitor at this year's event.
Joining a stellar line-up of contemporary car manufacturers at this year's Motorclassica, motorcycle brands MV Agusta, BMW and Royal Enfield will all showcase latest models from their 2015 ranges.
Meanwhile, upstairs in the gallery, both Classic Style and BMW Motorad are set to display an array of classic motorcycles.
Outside, in the club displays known as 'Club Sandwich', there will be a further 50 bikes on show in the open air.
The Classic & Custom Japanese club, the Lambretta club, Broadford Bike Bonanza and the Vintage Euro Riders Association will all attend the outdoor display, located adjacent to the world-heritage listed 19th century main hall.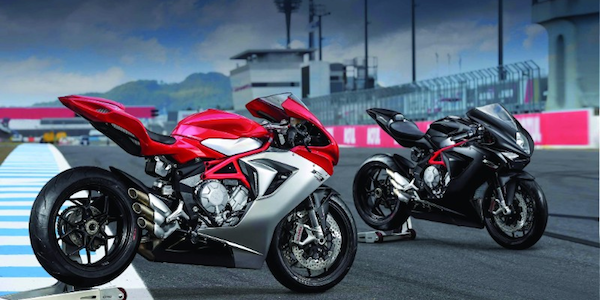 And Motorclassica will celebrate a milestone this year too, with a special display of race and exotic MV Agustas to mark the Italian bike's 70th anniversary.
Together with a display of historic and significant past and present models, there will be rare MV Agusta memorabilia, brochures and models, official branded spanners and even jigsaws.
"Interest in classic motorcycles continues to grow and that's reflected in our largest ever entry in the Concours … the bikes competing are to a world standard and it's going to be a tough job for the judges to separate them," Motorclassica Event Director Paul Mathers said.
"There's a broader mix than ever of displays and entertainment for showgoers with a motorcycle interest at this year's Motorclassica."
For information on Park & Sell contact Ben Morrison on (03) 9321 6753 or email.