Royal Enfield is testing its upcoming GT750 in India and motorcycle websites are full of spy shots of the bike out on the streets of Chennai.
While there is no confirmation of the engine size which could be 650 or 750cc, we can see from these BikesMedia photos, that it has a similar frame and engine configuration to the Triumph Bonneville.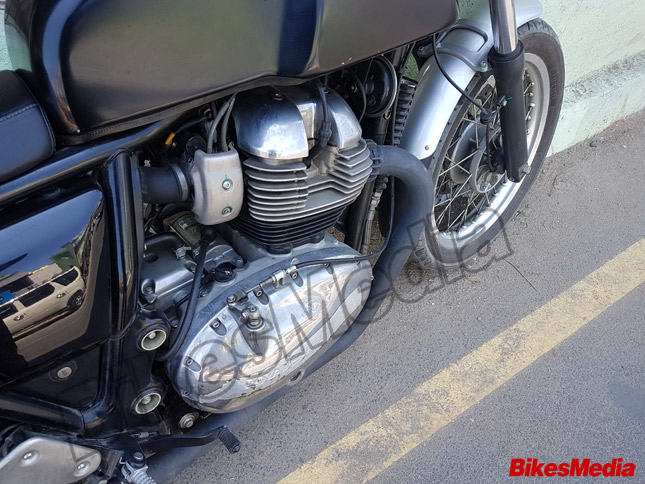 It features a twin-spar frame and oil-cooled, fuel-injected parallel twin with the oil cooler between the front bars of the frame.
There are two peashooter-style mufflers, twin rear shocks, dual instruments pods, single round headlight and flat bars, rather than clip-ons as used on the GT Continental.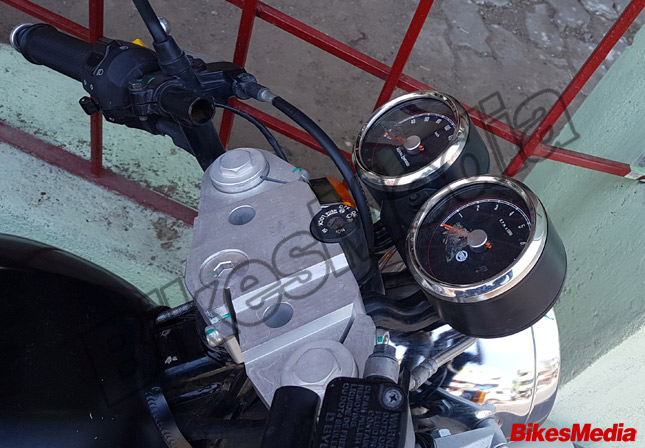 So it's basically a Bonneville style retro bike, not a Thruxton.
However, the new water-cooled Bonneville range has 900cc and 1200cc capacities, so the GT750 will compete more with the Indian-made Harley-Davidson Street 750 and new 750cc Street Rod. Harley currently dominates the over-601cc market in India, according to Harley international sales VP Marc McAllister.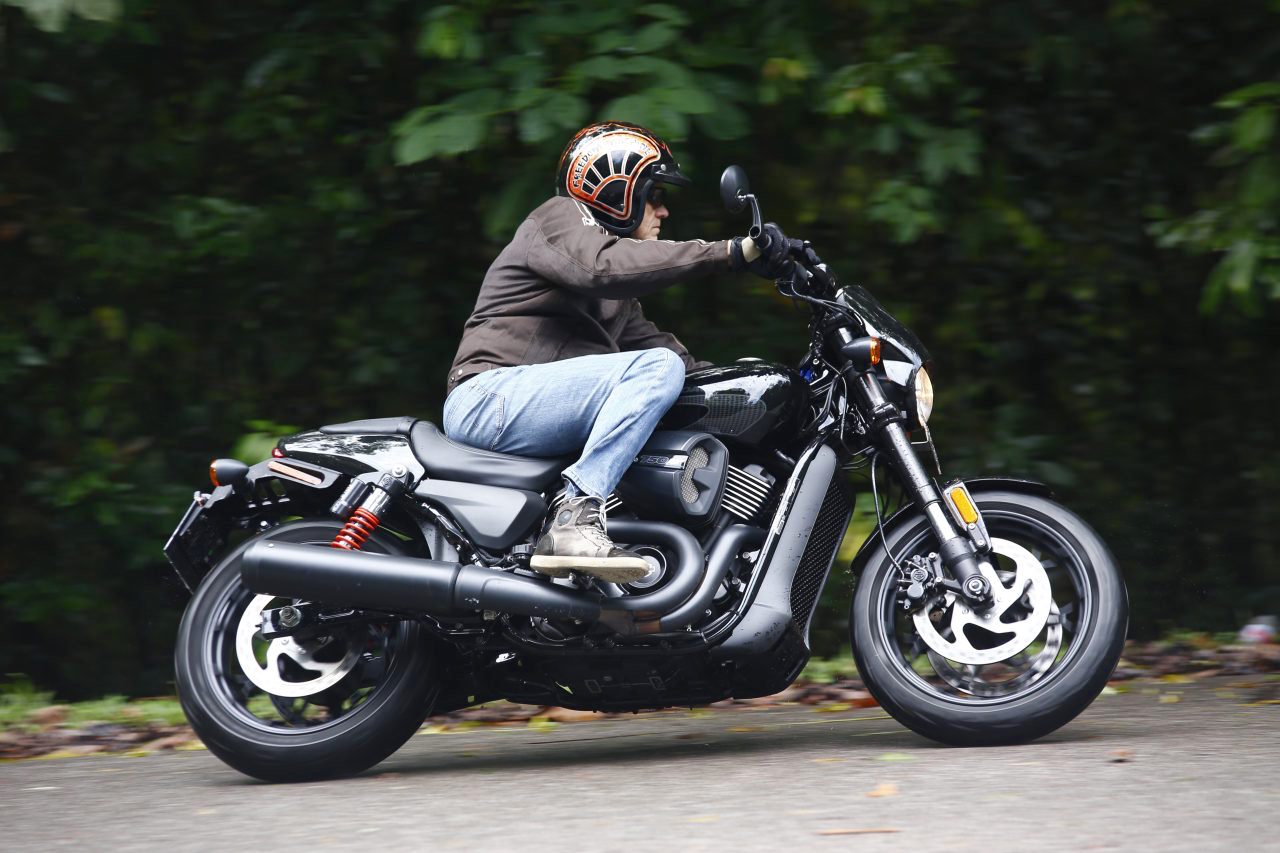 The GT750 is billed as British-designed, engineered and built. It has been spied in testing in the UK but the fact that it has now been seen in the streets of India shows it could be a joint development project.
Perhaps the bike will be built in both India and the new $6.5m Royal Enfield technical centre and factory in Leicestershire, England.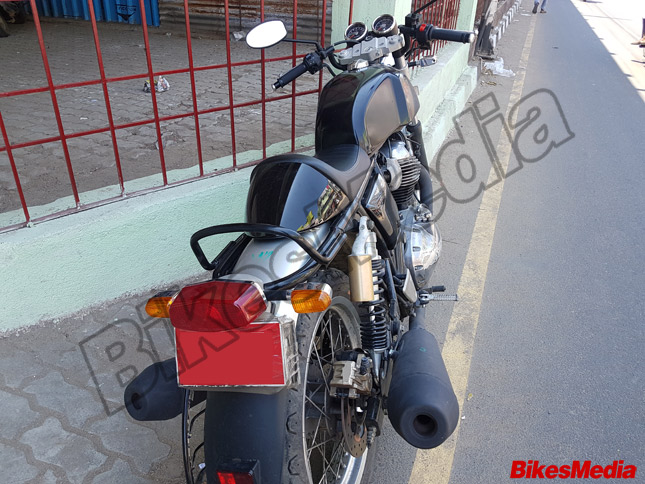 The bike is expected to give the company a hefty boost in sales, particularly in India where it would be classed as a "super bike".
Royal Enfield recorded its highest monthly sales in April with 60,142 bikes sold, up 25% on the previous month. All but 1578 were sold in India.
The biggest seller is the Classic 350 which sold 4,16,693 in the past year. Sales of their bikes over 350cc actually dropped 23% in April 2017.
The Indian motorcycle market is the biggest in the world selling almost 2 million two-wheelers last year, well ahead of China with 1.6 million sales.