The first sole Royal Enfield dealership in Australia has opened in Melbourne with a full range of bikes and branded rider gear.
Previously the iconic former British and now Indian motorcycle company has been a small player in our market.
It has only been sold from oily old garages or stuck in the corner of multi-brand dealerships.
Today Royal Enfield has 19 exclusive brand concept stores outside of India, in cities such as Milwaukee, London, Paris, Barcelona, Madrid, Valencia, Bogota, Medellin, Dubai, Jakarta, Bangkok and now Melbourne.
Company president Rudratej (Rudy) Singh flew out to celebrate the recent launch of Royal Enfield's first exclusive brand store in Australia at Cremorne, in Victoria.
"Australia represents one of the most important matured markets for Royal Enfield and we are already witnessing an upward growth in the market, a testimony to which is the 63% growth we have received in the first three quarters of 2016, compared to same period last year," he said at the opening.
"This growth will be fuelled by our close proximity to the customer through over 25 dealerships across the country, this exclusive brand store and our evocative product range, available at accessible price points that will appeal to motorcycling enthusiasts.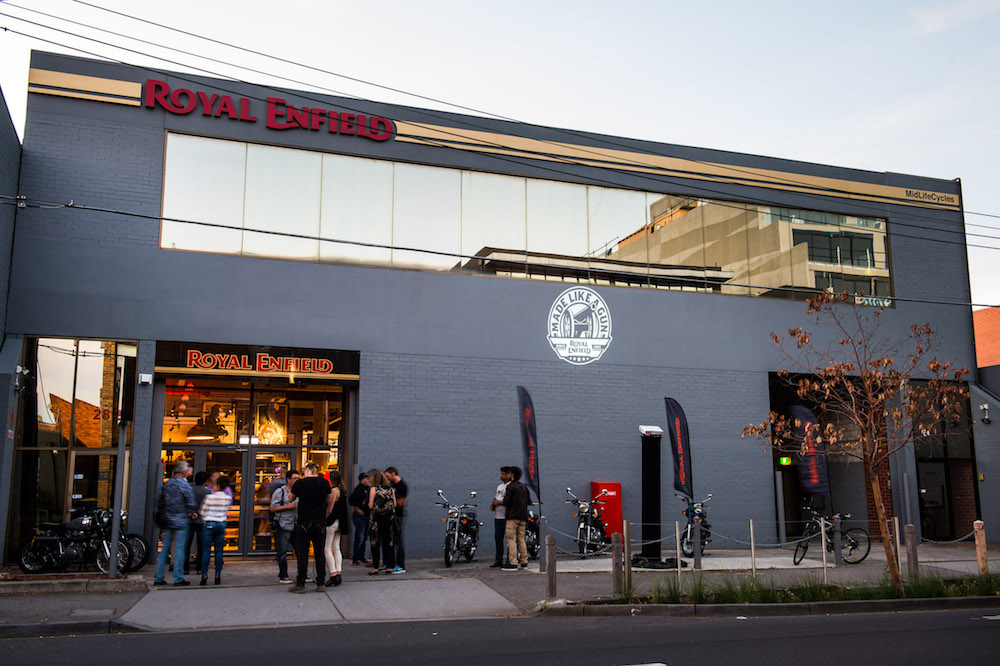 "We are looking at key cities in Australia to expand our distribution network, in addition to a strong aftermarket network and infrastructure to ensure full service support to our customers in the region."
New Melbourne store
The new store features Royal Enfield's complete range of motorcycles, apparel and accessories.
Dealer principal is Michael Catchpole and he has six staff with three service bays in the 1655 square feet store. 
The dealership is independently owned, and while there is the possibility of opening more stores in the future, there are no plans at this stage.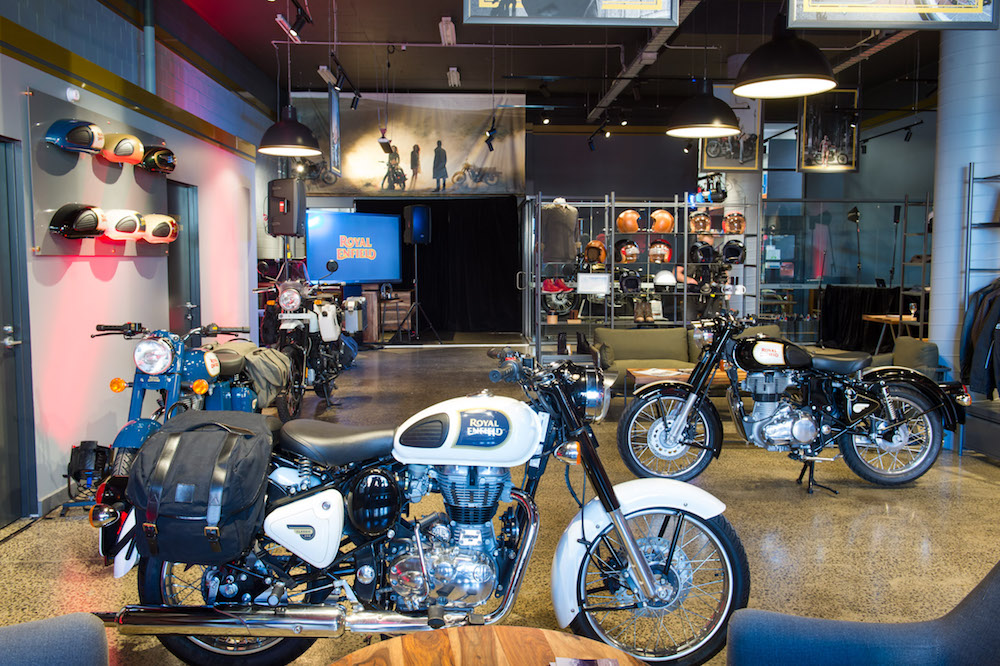 The store will house not only Royal Enfield's motorcycle range, but also its complete range of apparels and accessories, that includes purpose-built protective riding gear and moto inspired urban protection gear.
The store has been designed not just as a point of purchase but also a meeting point for enthusiasts to have conversations around motorcycling.
Rudy says their future growth will come from markets such as Australia with "huge potential for our evocative, all purpose, and middle- weight (250-750cc) motorcycles".