A Royal Enfield Classic 350 parked in a locked Indian garage has caught fire, putting pressure on the manufacturer to investigate and possibly issue a recall.
It follows a series of quality control issues, recalls and an Indian engineer suing the company for 40 faults in his new Himalayan model.
It seems most of the issues are with locally sold motorcycles, not exported models.
Royal Enfield has never issued a product safety recall through the Australian Competition and Consumer Commission, nor in New Zealand.
In the USA, we found no recalls since the Bullet in 2011 and six Bullet recalls in 2009, while there was only one recall in the UK in 2009 for the Bullet.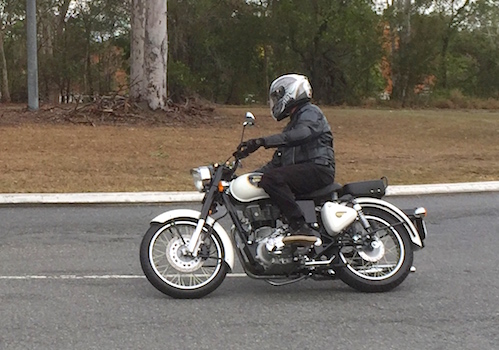 The unfortunate Classic 350 owner bought the bike three months ago and had just returned from a short 4km and locked the bike in his garage.
Twenty minutes later he was alerted that his bike was on fire.
He posted a photo of the bike on the official Royal Enfield Facebook page and approached his dealership to complain.
The dealership referred him to the manufacturer.
The company is believed to be investigating the issue, but there are no other confirmed reports of the model bursting into flames.