Royal Enfield looks set for a host of new models after registering for trademarks on Flying Flea and Roadster which quickly follows applications for the names Sherpa and Hunter last month.
We suspect that these will be 350cc singles and 650cc twins as the 500cc model looks set for extinction after it is withdrawn from sale in India because it no longer meets the new domestic emissions regulations.
We speculated that Sherpa and Hunter would be great names for the 400cc Himalayan which could soon come as a 650cc variant.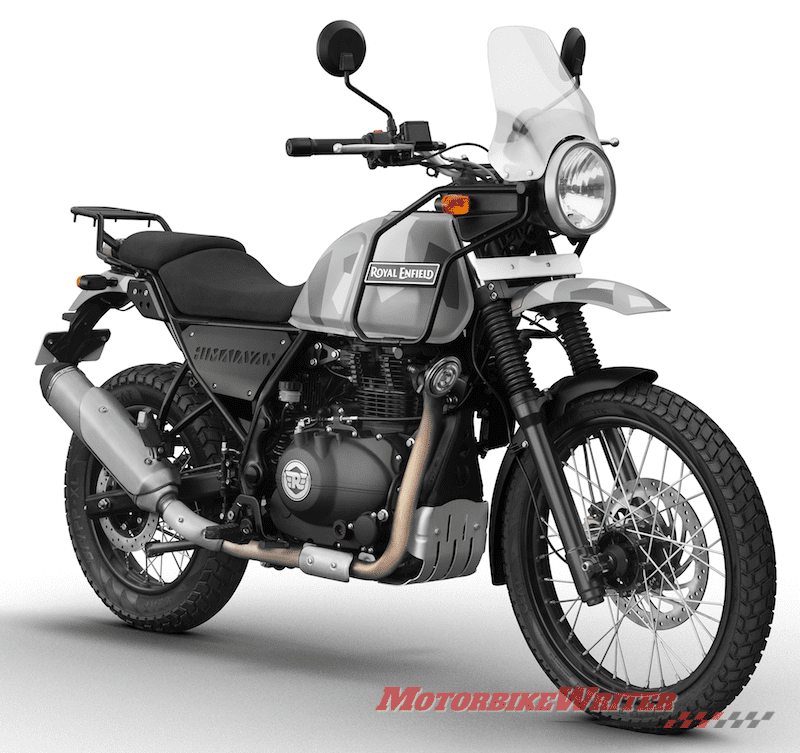 Flying Flea and Roadster
As for the Flying Flea and Roadster, they are more likely to be versions of the 650cc.
A Roadster could lie somewhere between the sit-up-and-beg Interceptor and the cafe-racer style Continental GT.
The Flying Flea is a reference to the lightweight 125cc bike Royal Enfield produced in World War II which were parachuted into battlefields and behind enemy lines from the Horsa Glider.
In 2018, Royal Enfield paid tribute to the Flying Flea with a limited-edition military-flavoured Pegasus 500cc.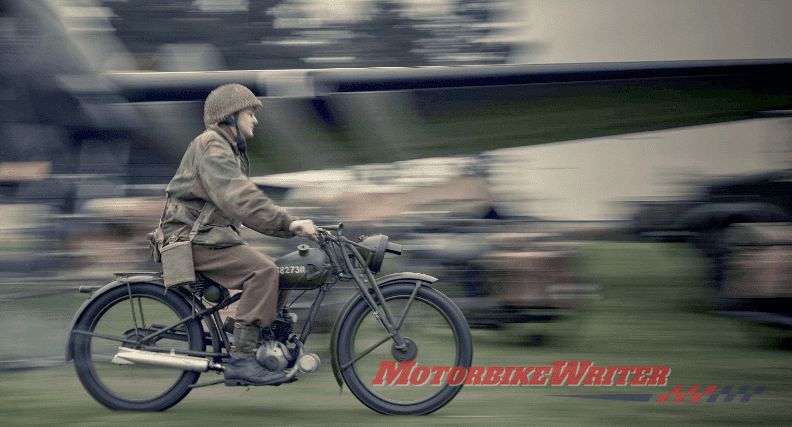 Perhaps the Flying Flea will be a similar style to the Pegasus, although maybe as a 650cc twin, not a 500cc single, or perhaps a 350cc version to match the original's "light weight".
This video gives some background on the development of the Pegasus model.
It came in two paint options (brown and olive) with replica badging and even the unique army-style serial numbers painted on the tank.
Adding to the period look were the military-style canvas panniers, leather strap with brass buckles on the air box, and blacked-out exhaust muffler, engine, rims, handlebar and headlight bezel.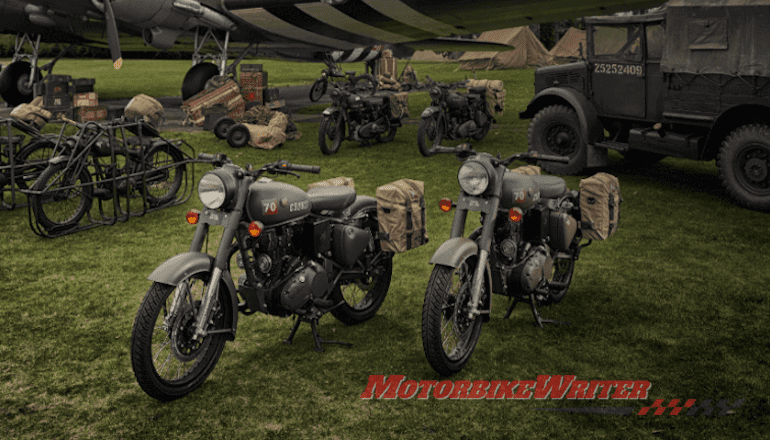 Military heritage
Royal Enfield says the Flying Flea was produced in collaboration with the British Ministry of Defence.
The bike was so light messengers could lift it on their shoulders when the trenches were too deep to be ridden over.
Royal Enfield's military involvement has included making mobile machine gun platforms for World War I, targeting components for anti-aircraft guns in World War II and continual service with the Indian Army since the early 1950s.