Las Vegas attracts more than 50 million tourists a year – double the population of Australia – and many go home with something Harley in their suitcases.
That's why there is not one, but three Harley dealerships in the city, and one of them is claimed to be the second largest in the world.

On day 4 of our 3200km road trip to the Sturgis Motorcycle Rally, I visited Red Rock Harley where GM Chris Hutchins says they have 104,000sq ft of floor space. "It's only a couple of square feet under the record, but I'm not sure who has the largest dealership and quite frankly I don't wanna know," says Chris.
The store is one of four in the region owned by Don Andress and Tim Cashman who, Chris says, have a long-term view to becoming the largest Harley dealerships in the world.
With more than 50m tourists and 2m residents, there is a huge potential market for Harley. But Chris says most of the tourists are just after some merchandise, so they have 10 retail outlet stores throughout the city, at the airport, in the casinos and in the malls. "We sell a lot of merchandise; it's crazy," Chris says.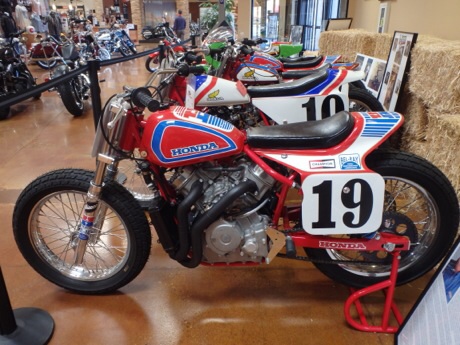 There's another reason to visit Red Rock Harley; they have a good collection of old race bikes, mainly dirt trackers. The highlight is Freddie Spencer's factory Honda NS750 which is one of only four twin-shock models in the world.
As for local customers, Chris says the buying season is year-round, although it's a bit quiet during the summer heat. Their biggest sellers are the new Rushmore Project Touring models. "We've got a lot of interest in the new water-cooled models," he says.
That's probably because they run a little cooler than the others and that would be a big attraction in this furnace in the middle of the Nevada desert. Chris gives a tip for riders passing through in the hot season: "Cover up from head to toe. Even the gardeners who work outside all day cover up fully."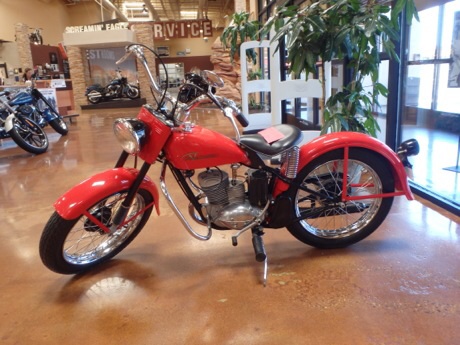 That's good advice for our next few days riding through the desert to Zion and Monument Valley national parks on as 2015 Victory Cross Country Tour (photos and review coming when the press embargo lifts on July 27).
Meanwhile, American motorcycle manufacturers Harley-Davidson and Polaris Industries have released second-quarter earnings results, with both outstripping market expectations.
Polaris (who manufacturer Victory and Indian) increased sales by 20% to just over $1 billion from $844 million. Motorcycle sales rose 101%, with the introduction of their Indian brand.
While Harley also beat estimates with sales of $2 billion, sales did suffered from poor weather in the US and soft demand for its low-priced Sportster bikes. In Australia, Harley was again the second-best road bike company in the first half of the year with 2.4% growth to 3985.