Learners, cruiser riders, adventurers and returned riders have helped lift sales of road motorcycles in Australia by 1.5% to 44,530 last year.
Despite ATV sales also up 2% to 21,723, total sales of motorcycles, scooters and ATVs were down 2.2% to 111,599 last year.
The market was held back by a 4.3% slump in off-road sales as motocross tracks and forests are threatened by urban encroachment and greenies, and scooter sales which continued to slump a further 19.7% after their sales bubble burst a few years ago. Scooters represent only 6.9 per cent of the total motorcycle market.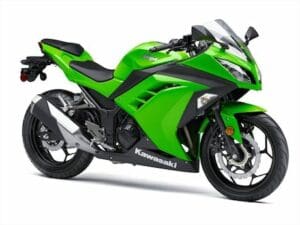 The increase in Australian road bike sales is mirrored by increases around the world, particularly in the UK which recorded a 10% rise to more than 100,000. It shows a global trend toward a motorcycle revival after the GFC of 2009.
Top-selling bike in Australia was the learner-approved Kawasaki Ninja 300 despite an 18.6% drop in sales to 2897 from 2013.
Other top-selling learner bikes were the Honda CBR500R (1946), Honda CB125E (963), Yamaha XVS650 (914) and KTM 390 Duke (644), suggesting both a new crop of learner and returned riders.
Cruisers also sold well with Harley-Davidson snaring 8577 sales or 19% of the road-bike market and second place behind Honda by a slim 434 bikes. Harley also had the top-selling cruiser as the Softail Breakout finally unseated the XVS650, and the big American scored the remaining eight of the top 10 cruiser spots. It also had the top four touring bikes.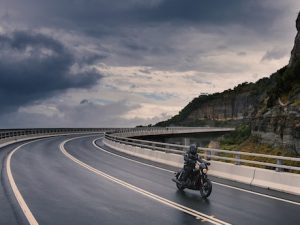 With Harley's learner-approved Street 500 hitting the market now, it could even leapfrog Honda to the top of the road market.
Meanwhile, American cruiser/tourer companies Victory and Indian were just outside the top 10 road bike sellers at 11th and 12th.
Yamaha was a big improver in the road bike market thanks to their Masters of Torque series (MT-07, MT-09) with a 39.9% increase to 5290. BMW also improved its stocks by 25.7% to 2639 thanks to a raft of new models.
Adventure riders also flocked to the growing range of new bikes with all of the top 10 recording sales increases. They were dominated by three learner bikes – the perennial favourite Kawasaki KLR650, Honda CB500XA and Suzuki DL650A.
Honda was again the top selling brand in 2014 with 24,866 sales, down 2.2%. it was followed by Yamaha with 18.3% of the market (20,394), Kawasaki with 9.9% (11,024), Suzuki with 8.7% (9745) and Harley-Davidson with 7.7% (8577).
Yamaha led the market for off-road motorcycles with 30.1% (11,356) of the off-road market, followed by Honda with 26.2% (9871), KTM with 15.2% (5730), Suzuki with 11.7% (4417) and Kawasaki with 10.4% (3920).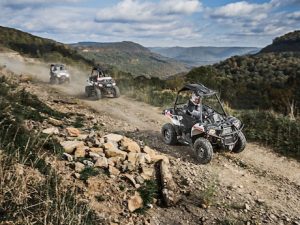 Polaris finally leapfrogged Honda to the top of the ATV market with a 27.1% share and a massive 32.4% increase to 5892 and seventh outright. Honda had 23% (5007), Yamaha 15.6% (3391), Suzuki 10.2% (2215) and BRP 8.5% (1853).
Piaggio topped the scooters with 16.8% (1295), followed by Vespa 14.8% (1140), Honda 12.7% (977), SYM 8.7% (670) and Kymco 7.2% (550).
2014 road bikes
Honda 9011 (0.1%)

Harley 8577 (4.4%)

Kawasaki 5964 (-13%)

Yamaha 5290 (32.6%)

Suzuki 3017 (-19.7%)

Triumph 2855 (-5.7%)

BMW 2639 (25.7%)

Ducati 1988 (12.2%)

KTM 1448 (55.9%)

KTM 390 Duke

Hyosung 979 (-1.3%)

CFMoto 576 (-27.9%)
2014 bike companies
Honda 24,866 (-2.2%)

Yamaha 20,394 (1.5%)

Kawasaki 11,024 (-5.6%)

Suzuki 9745 (-9.9%)

Harley-Davidson 8577 (4.4%)

KTM 7178 (-3.1%)

Polaris 5892 (32.4%)

Triumph 2855 (-5.7%)

BMW 2706 (23.1%)

CFMoto 2254 (-9.7%)