There are a lot of reasons why motorcyclists should not wear a backpack while riding, says Amanda Chan of Flying Solo Gear Co who has designed a special rider's backpack. 
"The average backpack isn't designed to be worn by motorcycle riders," Amanda says.
"If a rider falls, the pack can catch and twist the spine, or the objects in the pack can cause damage.
"And a lot of packs aren't ergonomic, so they cause imbalances or discomfort when wearing for long periods of time."
Check out the best backpacks at Back Pack Judge.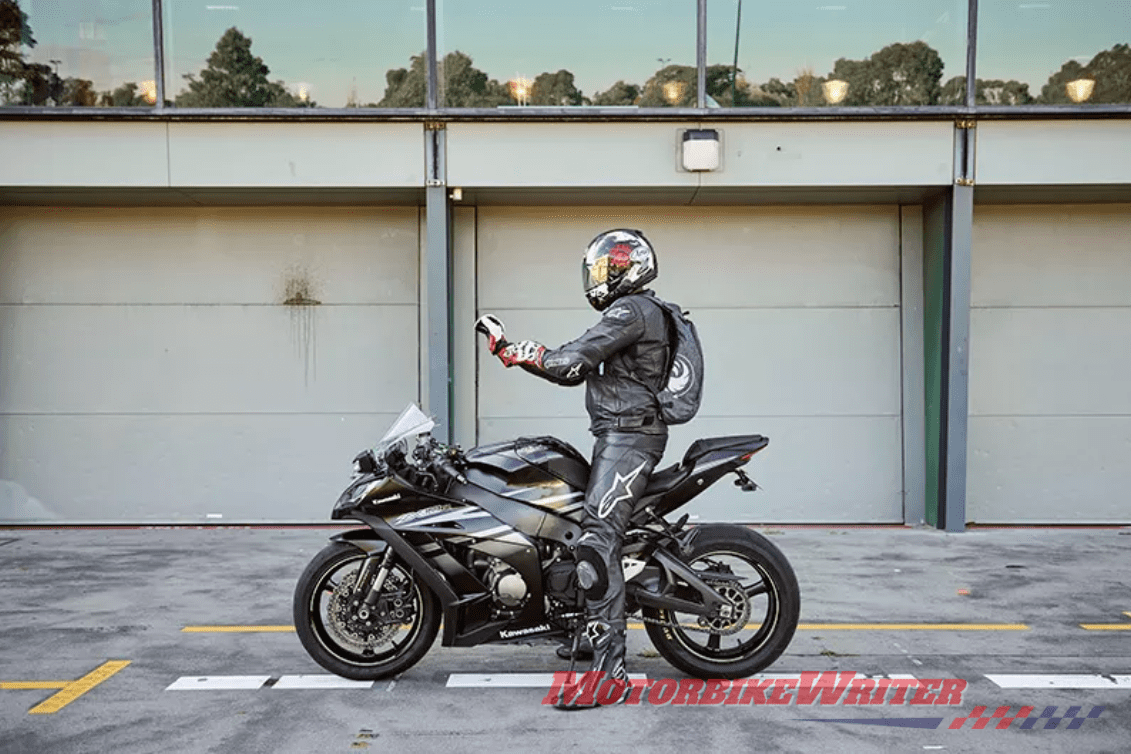 However, she says many riders occasionally want to carry gear and don't have luggage capacity on their bikes.
Apart from using a tank bag or strapping luggage to the back seat, Amanda says backpacks are "the easiest and most practical" way to carry gear.
Ashvault backpack
She says her Ashvault Backpack, available through Flying Solo Gear Co, addresses all of the above problems and adds "dozens of features that riders can appreciate".
Features include a helmet carrier and accommodation for a water bladder (bladder not included). It can also be can be opened like a tankbag or tailbag.
It's not cheap at $165, but it compares well with other rider backpacks such as the Ogio Dakar at $189.95, Kriega R15 at $199, Dainese D-Exchange for $169.95 and Dainese D-Dakar for $199.
Our own online shop sells a range of Henty backpacks that vary from $159 to $319.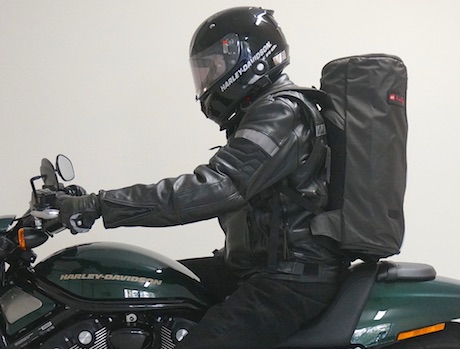 Amanda defends the price of the Ashvault backpack which she spent two years researching and designing.
"It wasn't easy designing a backpack that ticks so many boxes," she says.
"Not only do the components and aesthetics themselves add a tremendous amount of value, but I've drawn on my knowledge of the human body to shape this into one of the most comfortable and ergonomic motorcycle backpacks to enter the market.
"The materials were chosen based on how well they can perform the duties of a hard wearing, weather resistant, and timeless backpack.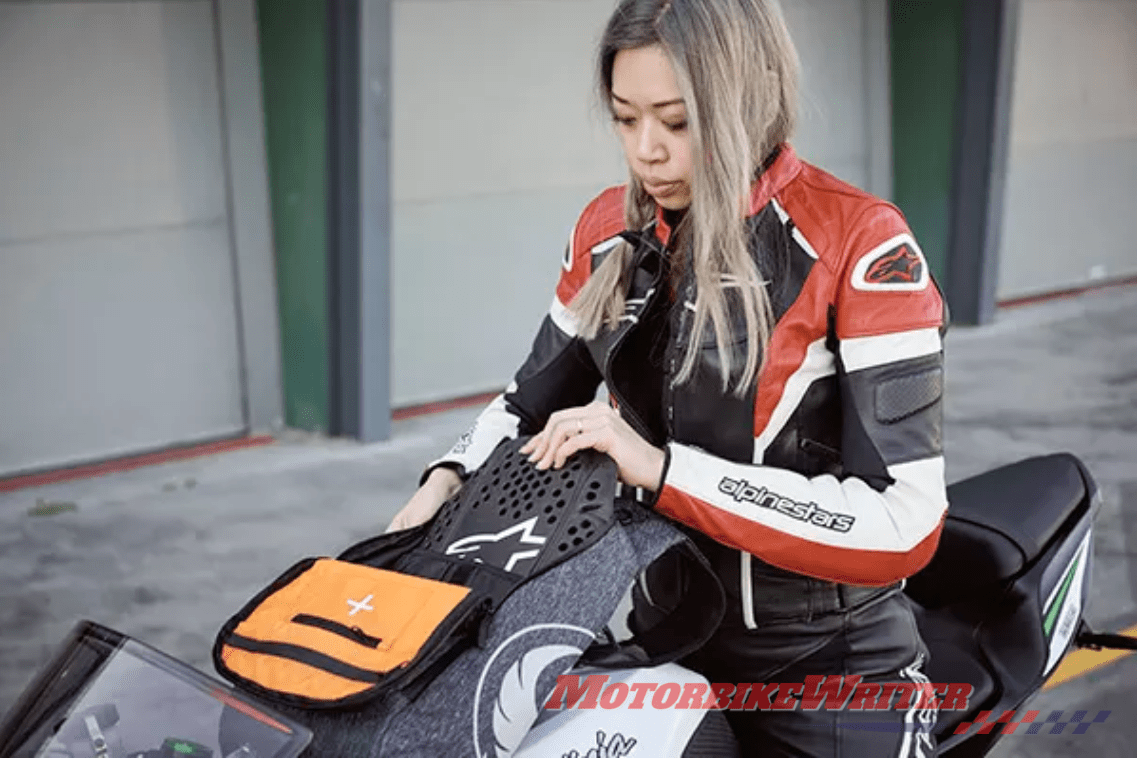 "I have yet to find a backpack that is water resistant, water bladder ready, utilises strap tidies, has a helmet holder, and is reflective – all great aspects that should be the norm for motorcycle backpacks."
The lightweight 15-litre bag is 47cm x 32cm x 15cm and weighs only 0.45kg.
You can also buy a CE Level 2 Back protector to go in the bag at $30 and a three-pack of reflective iron-on logos at $10.