A recent incident in which melting bitumen caused traffic chaos on a North Queensland road is not the same as the molten tar that caused at least one rider to crash on Mt Glorious last year, says the Main Roads Department.
Main Roads was recently forced to close the Malanda-Milla Millaa Road on the Atherton Tablelands for emergency repairs after about 60 motorists contacted the department seeking compensation for damage caused to their vehicles by the molten bitumen.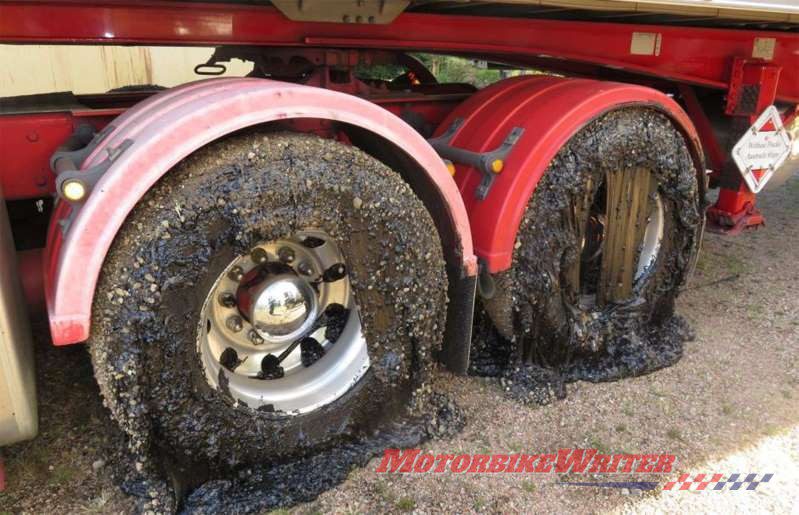 It is not known whether any motorcyclists were involved.
Transport and Main Roads District Director Sandra Burke said specialist machinery and road seal experts were sent to carry out urgent repairs.
"The situation is completely unacceptable and I apologise on behalf of the department to all those people whose vehicles were damaged and travel plans disrupted by this extremely unusual event," she says. 
The situation was caused by cold weather followed by an unusually hot spell.
A specialised panel-heating machine using infra-red heat technology to accelerate the sealing process would be used to fix the road.
Compensation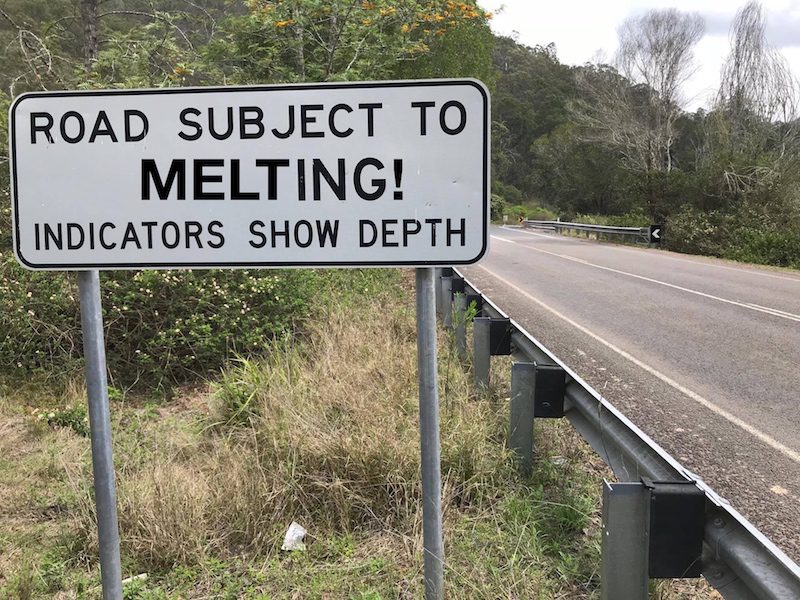 Motorists caught out by the molten tar can seek compensation by contacting TMR on 4045 7144.
The Sydney rider who crashed in slippery molten tar on a badly repaired road surface on Mt Glorious last October rejected suing Main Roads, even though the department knew of the problem before his incident.
He said it would be too costly to seek compensation.
Mt Glorious bitumen
In March this year, Main Roads identified more roadworks on Mt Glorious that had similar "excess seal" that could melt on hot days.
Main Roads began repair work on the road but says the situation is different to the matter in Millaa Millaa.
"We carried out works to repair excess seal present on about 160m of Mount Glorious Road (locally known as Northbrook Parkway) in October 2017," a spokesperson says.
"Resurfacing works and surface texturing were carried out in various locations on Mount Glorious Road in early 2018."
"These treatments have been effective in treating the excess seal."
More information about road conditions across Queensland are available on TMR's website or by phoning 13 19 40.