Those riders still exercising their right to ride before what could be the inevitable lockdown are acting as responsibly as they can during this pandemic crisis.
Many rider Facebook pages are now advising followers that they are no longer organising or sanctioning group rides.
Some are also suggesting riders continue to ride solo and observe social distancing and safe practices such as frequent hand washing.
While rider numbers seem to have dwindled substantially, there are still some heading out in ones and twos and trying their best to act responsibly. 
Ride responsibly
We've seen riders using disposable gloves at servos to fuel and pay and some are only fuelling up where they can keep their gloves and helmet on and pay by credit at the bowers.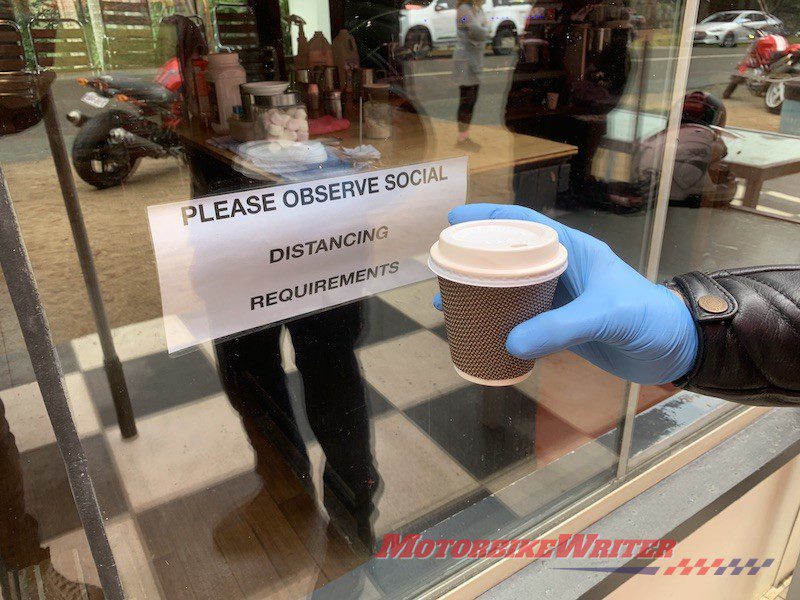 At cafe stops, riders are maintaining their distance from each other — most are even parking their bikes further apart than usual!
Cafe owners report takings have more than halved.
They say authorities have ordered them to remove seating and only offer takeaway service.
They fear they will soon be shut down altogether and are asking riders to support them before the inevitable lockdown.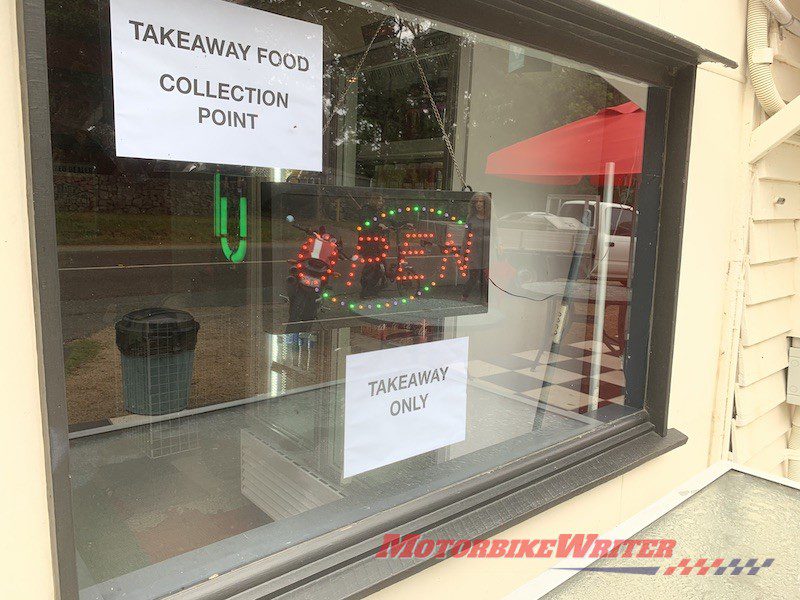 Health advice
Health authorities have pointed out to us that a helmet is not an effective surgical mask and motorcycle gloves are really no barrier as the coronavirus can survive for up to a day on material.
In the meantime, if you touch your face, put your gloved hands anywhere that other people might touch (fuel pump, table, credit card machine) or take your gloves off with a bare hand, then you could transmit a live virus.
Scientists say Covid-19 can survive in the air up to three hours, up to four hours on copper, 24 hours on cardboard, 48 hours on stainless steel and up to 72 hours on plastic surfaces.
As the PM says, use your judgement and act responsibly, whatever that means.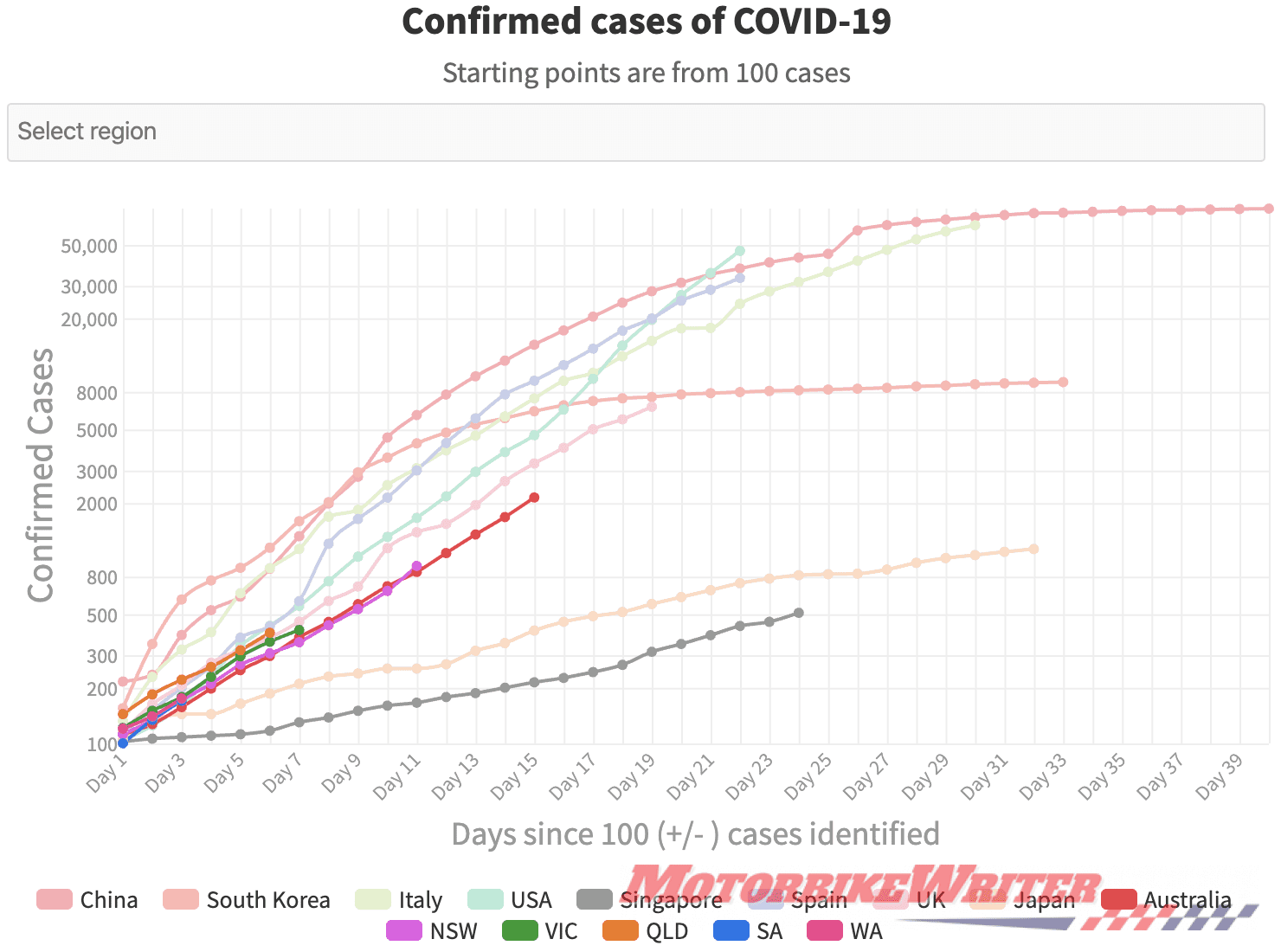 Meanwhile …