Road conditions play a significant role in motorcycle safety so some state governments and councils are now auditing thousands of kilometres of roads specifically for motorcycle hazards.
Queensland, NSW and South Australian transport departments have been using a special award-winning motorcycle for the purpose.
Australian road safety consultancy Safe System Solutions Pty Ltd has also audited several thousand kilometres of road in Tasmania, Victoria, New Zealand and Western Australia. (See a list of audited roads at the end of this article.)
Here is a video they produced about auditing the Lake Leake Road in Tasmania, which is a great motorcycling route but also a hot spot for serious motorcycle crashes.
Road auditing
We recently spoke with Safe System Solutions Research and Evaluations Lead and motorcyclist Dr Tana Tan while he was in Queensland to audit a popular motorcycling road.
He says auditing roads is one part of their three-point strategy to improve motorcycle safety.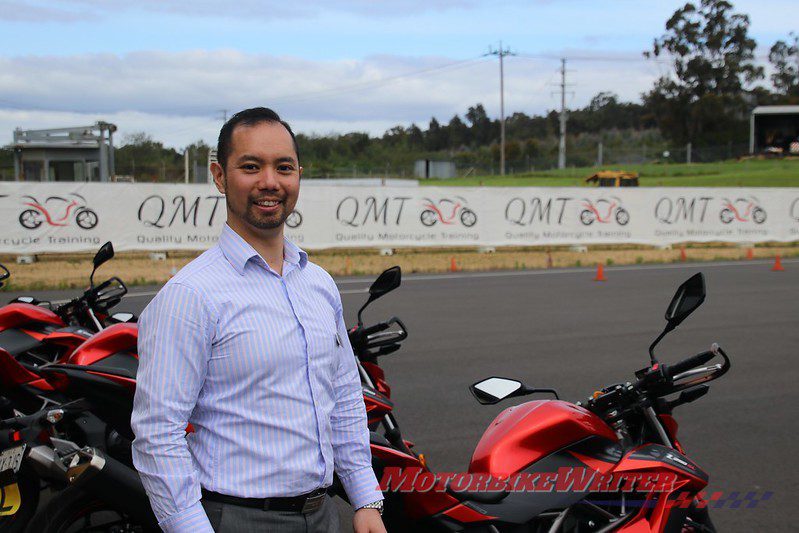 The others are: training engineers, road designers and road maintenance crews on what constitutes a safe road for riders through their Making Roads Motorcycle Friendly and Road Maintenance for Motorcycle Safety Courses and their consulting, research and evaluation services for motorcycle safety.
"Our motorcycle road safety audit reports are provided to our clients, generally councils and government departments. It's then up to the councils and government departments to follow up on our findings," he says.
Dr Tan says they use various motorcycles to assess roads.
"In Tassie, we mainly use adventure bikes, but I prefer a road bike with firm suspension that picks up the irregularities in the road," he says.
The bike is fitted with a camera, accelerometer and data collector.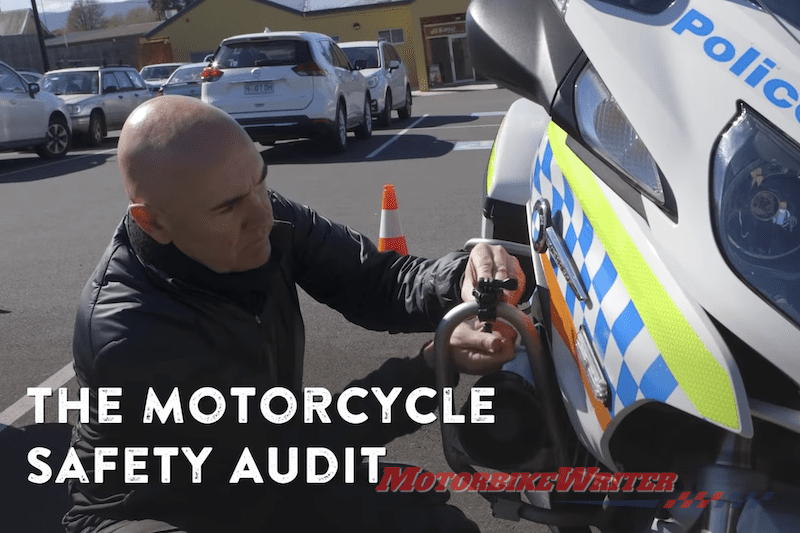 Here is a list of hazards that auditors look for:
Uneven surfaces especially on corner entry and exit that can destabilise suspension during braking and acceleration.

Removal of roadside hazards such as trees and signs, especially on the exit of a corner. Signs can be repositioned behind barriers or replaced with safer flexible signage that bends on impact. "It is more expensive to install but in the long-run it is cheaper as the signs pop back up and don't necessarily have to be repaired or replaced after a crash", Tana says.

Road edges with a "bleed" of the road surface over the edge gravel from melting tar and wear.

Intrusion of gravel from side roads. This is fixed by surfacing about 100m of gravel on the side road.

Road markings should be non-slippery paint or products such as OmniGrip to prevent loss of traction.

Appropriate speed limits. Tana says speed is often seen by people as an "easy fix", but it relies on community and government support, which can be difficult to obtain because of other drivers such as the "economic imperative" of timely transport.

Edge lines are important to give riders cues about diminishing or increasing radius. On tightening corners the edge lines seem to converge and the opposite on corners that open up. 
Barrier hazards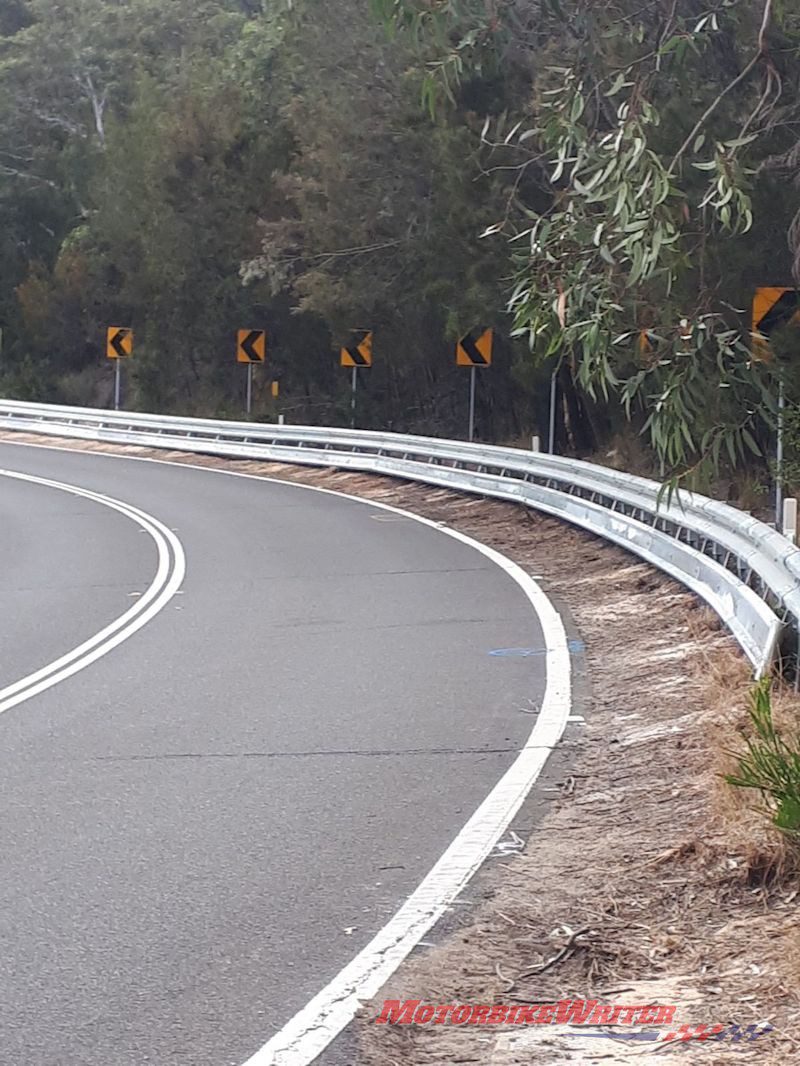 One of the most contentious issues with riders is barriers, especially the use of wire rope barriers (WRBs) which some riders describe as "people slicers".
Tana says that steel W-beam barriers on bends, especially on popular motorcycling roads, should have a lower rub rail to protect riders from impact with the upright posts. 
He says they have no issue with wire rope barriers on straights as riders don't tend to fall asleep as much as drivers. 
"That's because we have limited tank range so we stop more frequently, we generally monitor our fatigue better and we have to be alert to ride," he says.
"The issue is with placing WRBs on curves."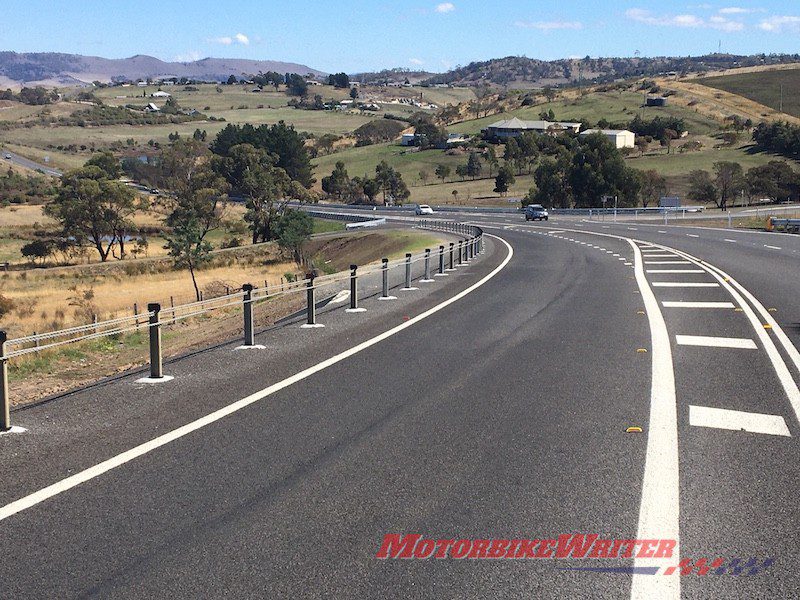 Most states comply with Australian regulations that do not permit WRBs on bends of less than 200m radius which is not at all tight. 
Tana says the wire ropes are not the danger to riders, the posts in curves are the danger:
"When you tension the wires on a bend it pulls the poles dangerously inward toward the road," he says. 
It also creates a jagged line of wires rather than a smooth curve around the corner so wire rope barriers don't work in corners.
Examples of Safe System Solutions motorcycle audits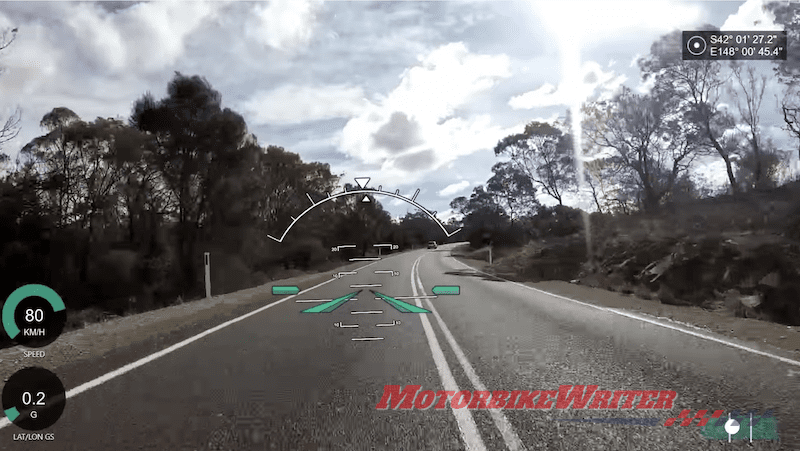 Auckland, New Zealand: About 100km of urban arterial roads;

South-western Victoria: About 300km of roads including some of the Great Ocean Rd and Dean Marsh-Lorne Rd;

Eastern Victoria: About 1800km of roads including the Great Alpine Rd and Mount Baw Baw Tourist Rd;

Western Victoria: About 150km including Halls Gap Rd;

Northern Victoria: About 600km including Murray River Rd;

Melbourne region: About 200km including the Black Spur;

Melbourne city: about 200km of commuter routes such as Lower Plenty Rd, Hoddle St, Victoria Parade and Rosanna Rd;

Tasmania: About 200km including Lake Leak Rd and Hollow Tree Rd; and 

Western Australia: About 200km including Toodyay Rd.