Police are appealing for witnesses after a Melbourne rider was thrown from his motorbike and injured in a collision with a car that stopped, but then left the scene.
It follows a spate of hit-run crashes involving cars and motorcycles in Melbourne in the past couple of months.
This latest incident occurred in East Malvern on Tuesday (7 May 2019).
"It is believed a motorbike was travelling east on Dandenong Road just before the intersection of Warrigal Road about 6.20pm," police say.
"Traffic on Dandenong Road was moving slowly and the motorbike rider was making his way toward the Warrigal Road intersection when he was struck by a dark-coloured Ford Mustang.
"The rider was thrown from his bike and it is believed the driver of the Mustang continued driving then stopped a short distance up the road where he got out of his vehicle.
"The man appeared to look at his vehicle and then got back in and drove off north towards Warrigal Road without speaking to the rider."
The rider, a 24-year-old Clayton man, was taken to hospital with non-life threatening injuries.
Investigators are appealing for anyone with dash-cam footage or who may have any information relating to this collision, to contact Crime Stoppers on 1800 333 000 or visit www.crimestoppersvic.com.au
Spate of concern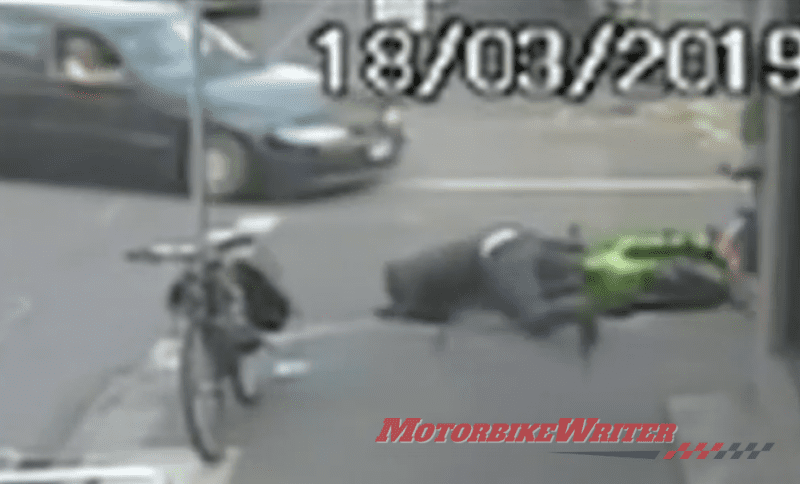 This spate of hit-run incidents raises the prospect that motorists are viewing riders not as vulnerable road users, but as "temporary Australians" with a death wish.
It could be a direct result of the recent bad press about the high rate of motorcycle fatalities in Victoria, currently at 23.
As far as we know, no one has yet been charged.
In another hit and run in Sydney last month a rider and his pillion were injured and the driver charge.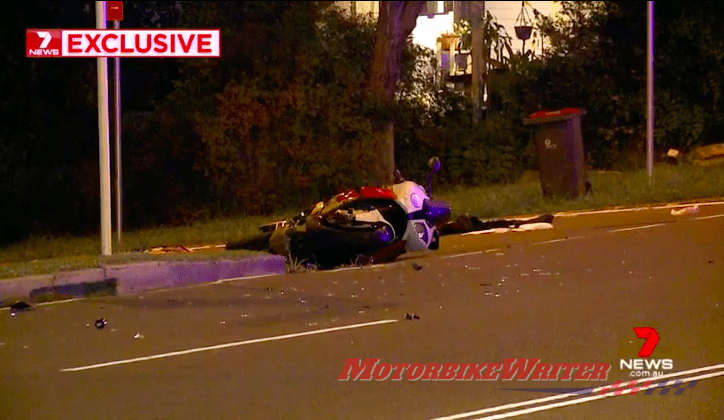 Molly Cahill, 22, of Sans Souci, has been committed to stand trial on June 18 on two charges of dangerous driving occasioning grievous bodily harm, negligent driving occasioning grievous bodily harm, failing to stop and render assistance after impact and not keeping left of a dividing line.
Do you believe this spate of hit-run crashes is due to a lack of driver concern for motorcyclists? Leave your comments below.