A male rider has died in a crash with a pole after NSW police abandoned a pursuit in Newcastle overnight for safety reasons.
Presumably the motorcycle reached high speed, forcing police to terminate the pursuit. Click here to read more about police pursuit procedures.
NSW police have launched a critical incident investigation.
They say officers were patrolling the CBD about 3am today (8 January 2020) when they attempted to stop a motorcycle on Hunter St, near Steel St.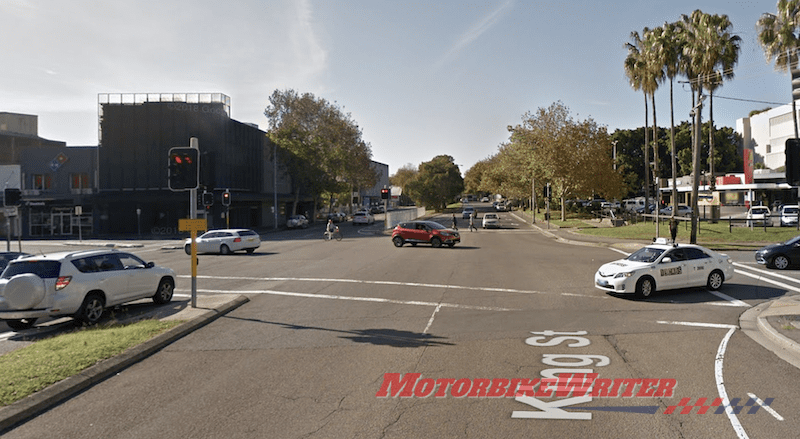 Pursuit
"A pursuit was initiated after the motorcycle allegedly failed to stop, before being terminated shortly after due to safety concerns," the police say.
They would not comment further on the speeds as the incident is subject to investigations.
"The motorcycle continued to travel along Hunter Street before being found crashed on Scott Street, after hitting a pole," police say.
"Officers rendered first aid; however, the male rider died at the scene. He is yet to be formally identified."
Our sincere condolences to the rider's family and friends.
Crime scene
Specialist forensic officers created a crime scene, closing off Scott Street remains between Wolf and Watt Streets.
A critical incident team from Port Stephens-Hunter Police District is investigating the incident.
Their investigation will be subject to an independent review with information provided to the Coroner.
Anyone with information about this incident is urged to contact Crime Stoppers: 1800 333 000 or https://nsw.crimestoppers.com.au. Information is treated in strict confidence. The public is reminded not to report crime via NSW Police social media pages.
It follows the capture of an alleged prolific speeder in Brisbane last week.
Queensland Police released the following video which shows they also abandoned high-speed pursuits.