The Fallout
The Honda Bikes
How did the Africa Twins fare on the 1800 km (1118 mile) ride to Tuk and back?
They didn't miss a beat. No mechanical issues, no flat tires, nothing at all. Honda has made an excellent adventure bike and I'm now a huge fan of it. If they had heated grips and cruise control I would happily own one without any complaint.
The Africa Twin Tires
The Mitas E10 and E09 impressed me a lot. They handled the nasty Dempster like nothing and were a large part of the reason none of us dropped any of the bikes. Full credit to Mitas' designers.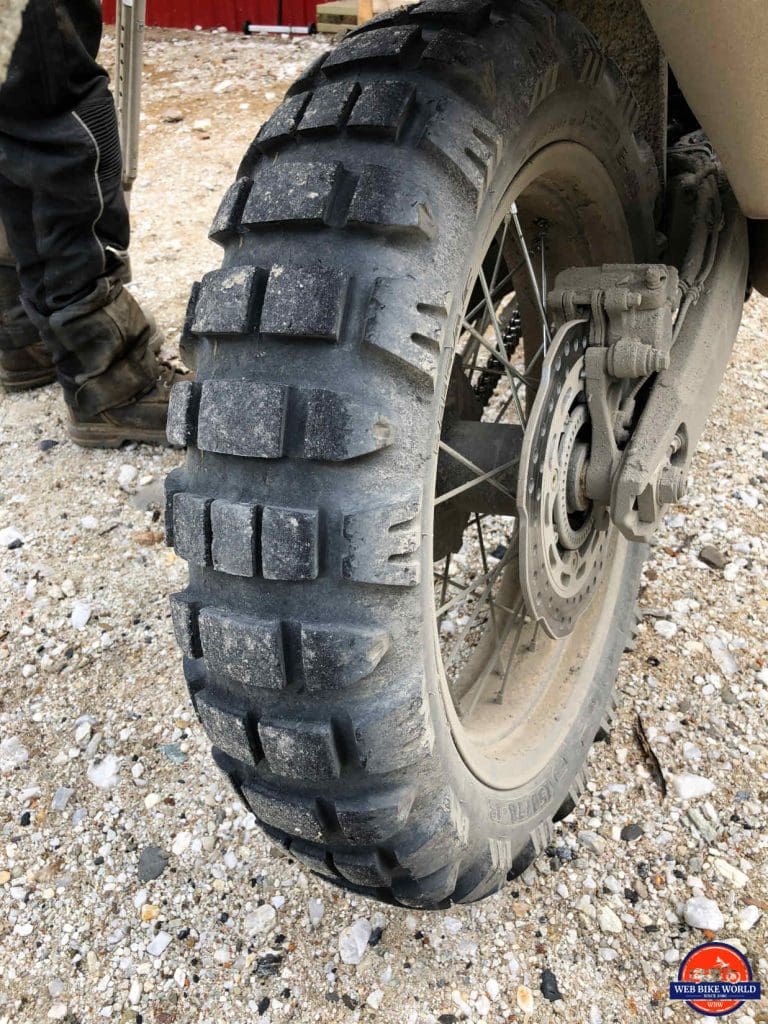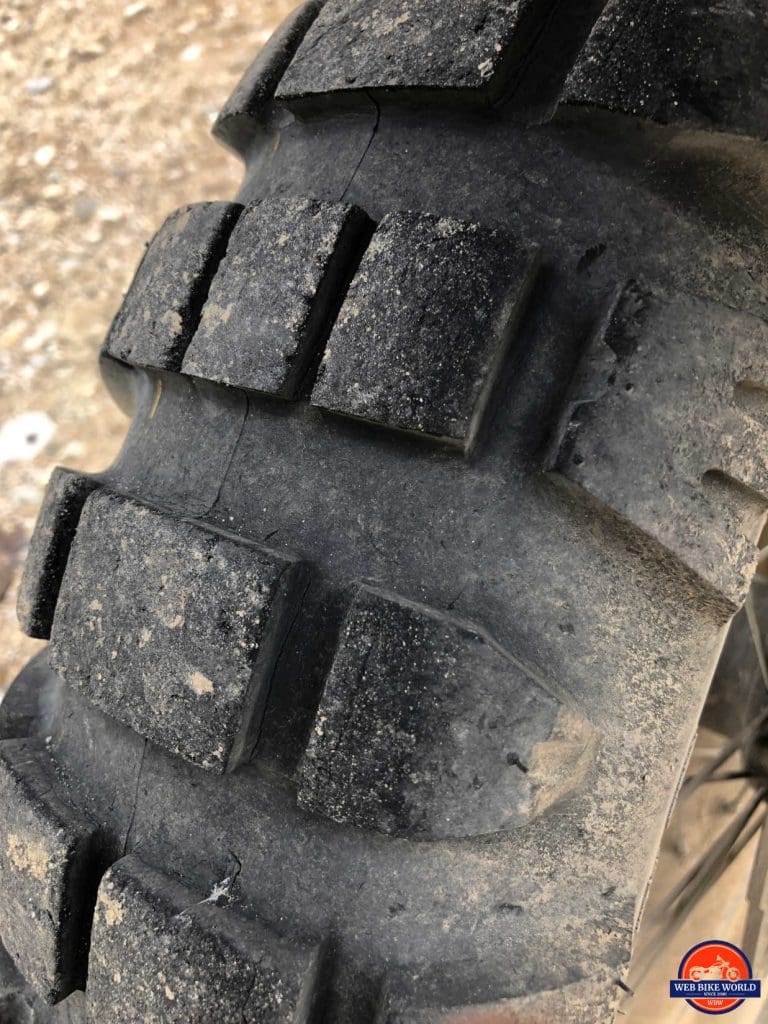 The photos show that the road wasn't kind and after closer inspection, I found the tires were close to 50% worn. There were also cracks forming around the lugs and chunks missing from a few too. The Twin that carried Carolyn and Pat the whole way only showed slightly more wear on the tires than the ones on my bike.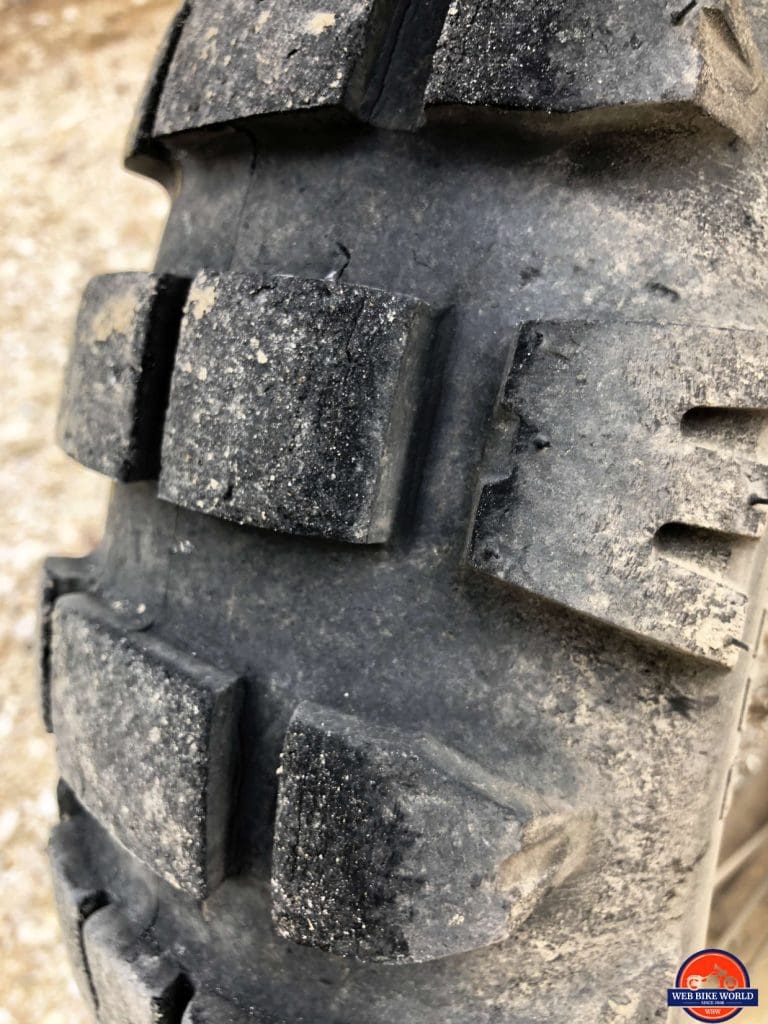 Dawson Adventure Riding Expeditions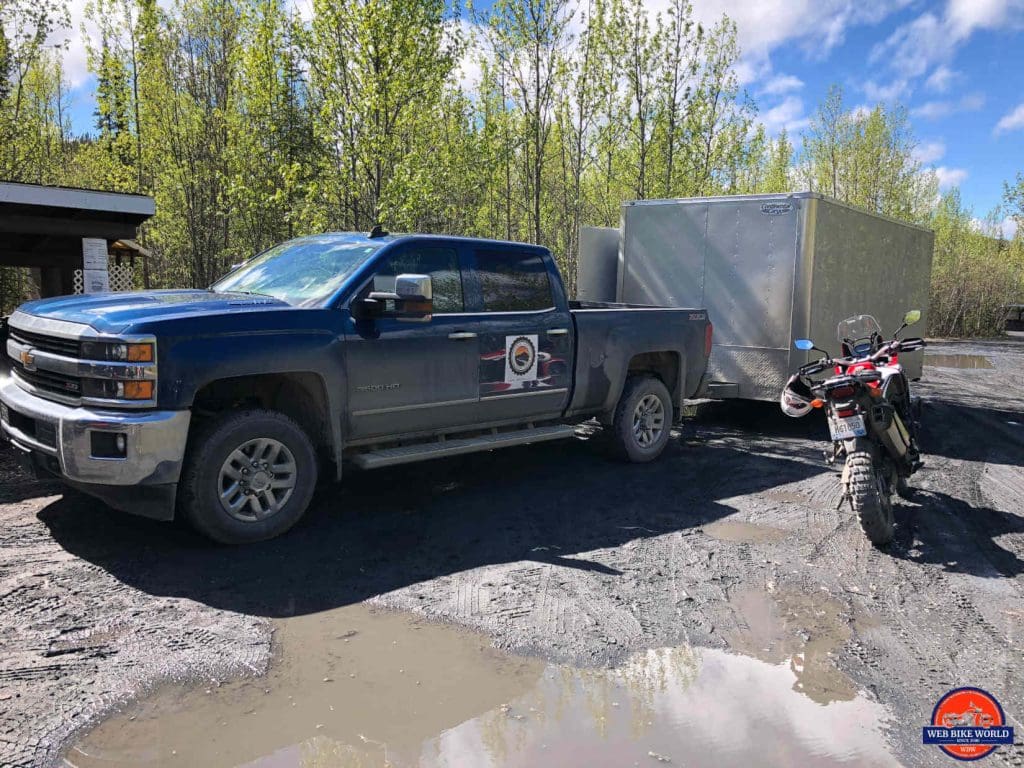 Wade and Tammy were excellent tour guides. They kept us upbeat, focused and safe without being overbearing. They let us all ride at our own pace the whole time and trusting us to take care of their motorcycles. I owe them great thanks for making this ride possible.
Many times over the course of this trip after witnessing the carnage from crashes and hearing about serious injuries I couldn't help wonder whether running this tour was a good idea from a liability standpoint.
Wade and Tammy didn't miss that either, and after this, the very first ride for DARE was over the couple looked hard at the reality of the situation and reluctantly decided to close the tour group and pursue other opportunities.
They chased a great dream in creating this venture and I'll definitely never forget the experience, but the Dempster at this point is just too erratic for motorcycle tours and I think it's a wise decision on their part to back away.
I wish them all the best in the future and hope we ride together again somewhere.
Riders Gotta Ride
As for me? I went home the next day.
I had originally planned to camp out in Dawson City for four days leading up to the Dust To Dawson celebration, but the next morning I couldn't resist the urge to get back on the bike and hit the road instead. After logging so many thousand miles and living such excitement the prospect of just hanging around playing tourist couldn't keep me interested.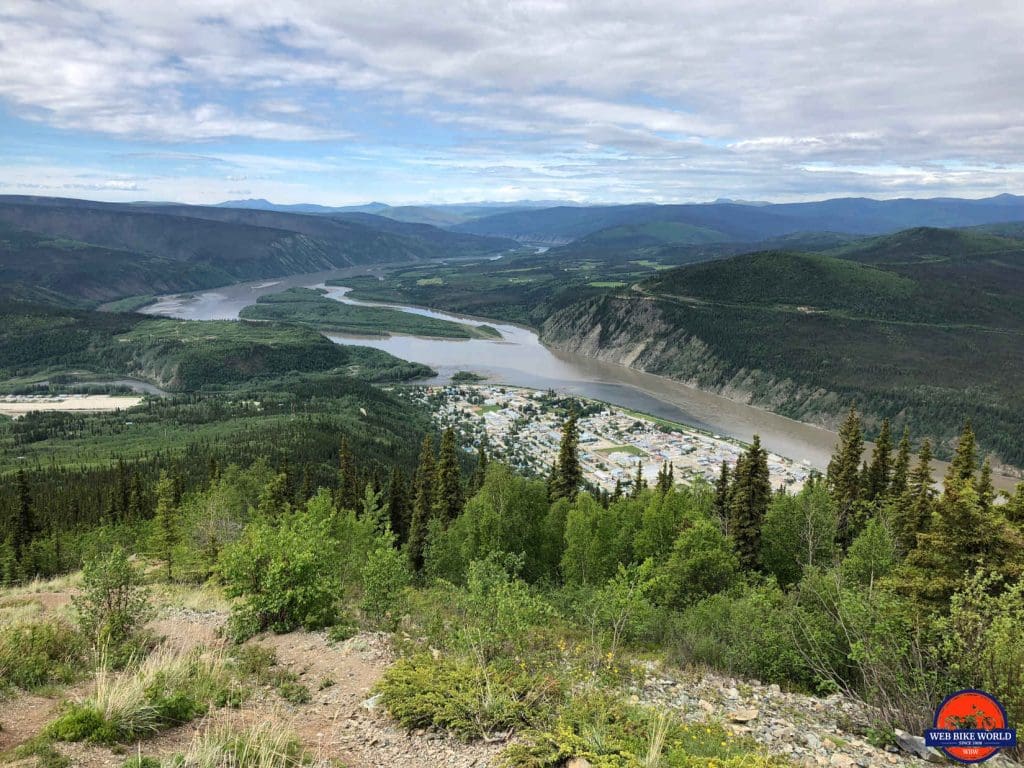 Besides that, my patient wife and children were understanding enough to let me be away this long without complaint, but I genuinely missed them and wanted to get home to enjoy the summer together. A wise man knows not to push a good thing too far.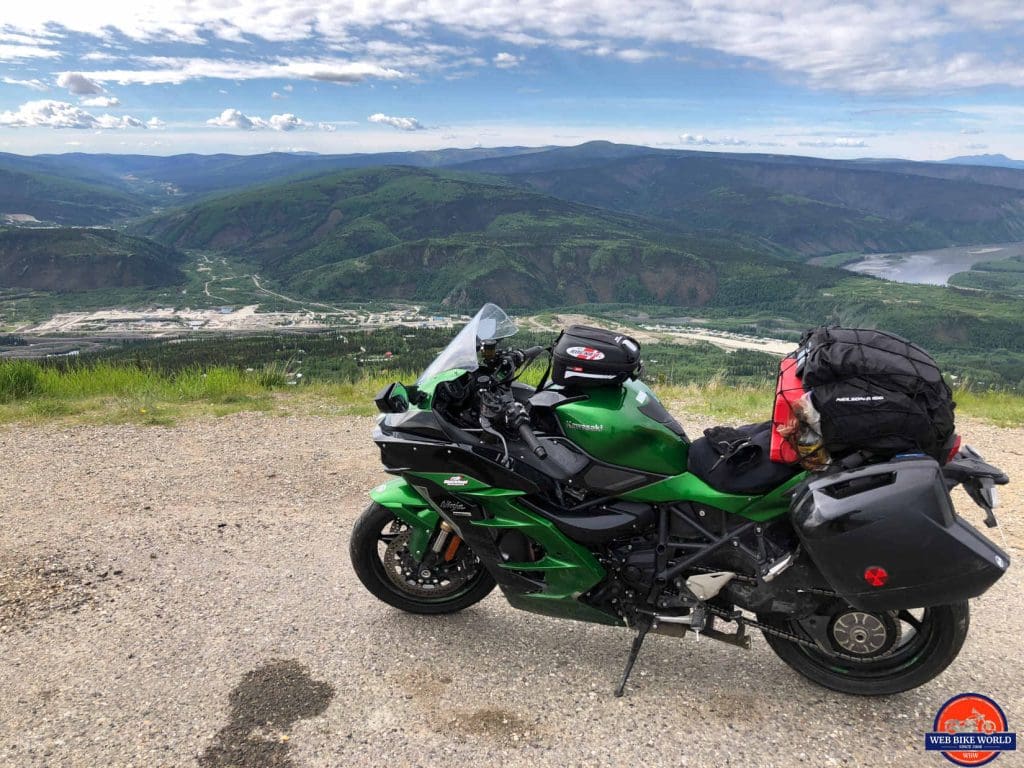 I rode up to the Midnight Dome which overlooks Dawson City before leaving town for one last look at this unusual destination, then headed southward and home.