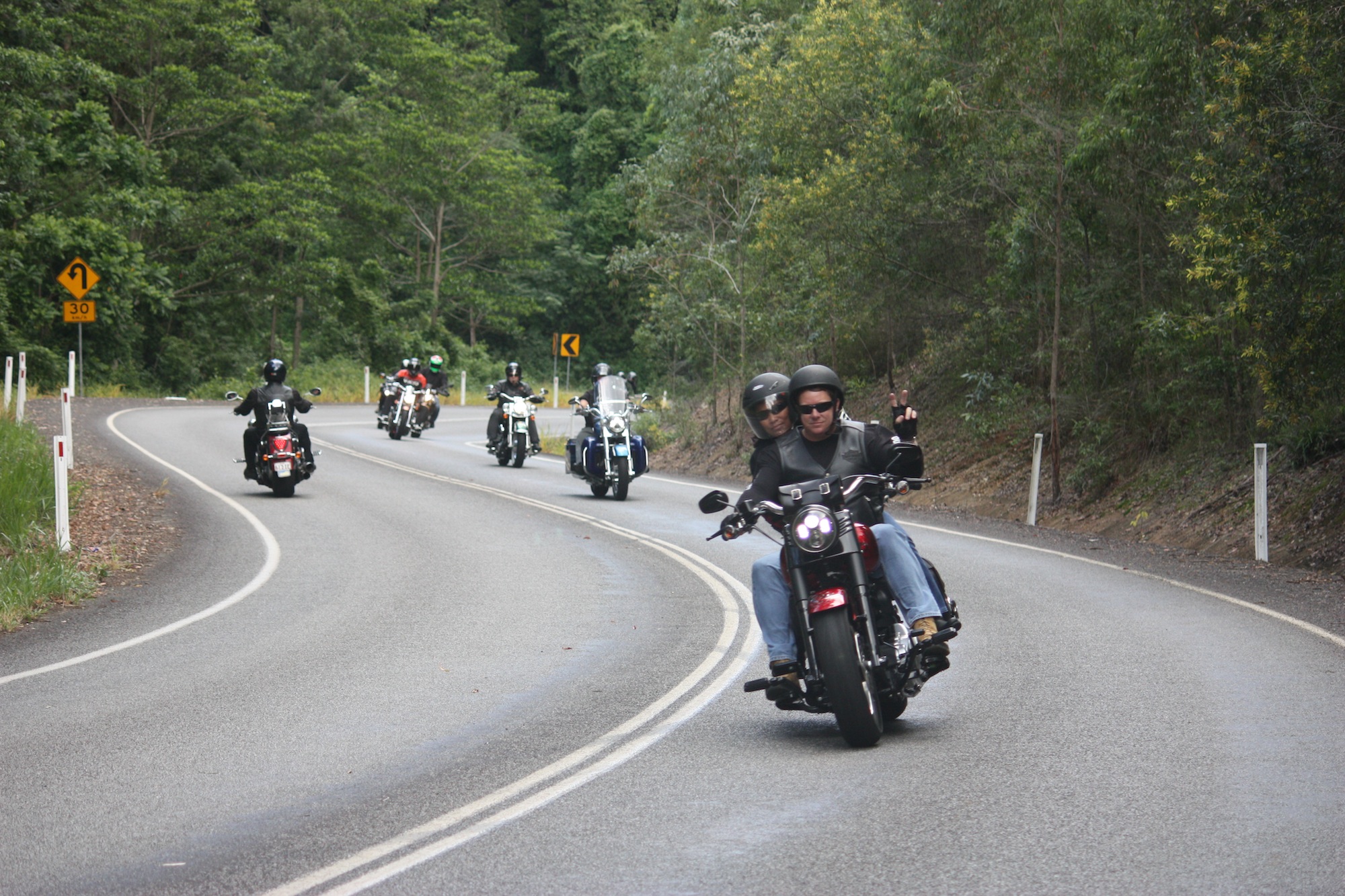 Riders keen to talk about the anti-bikie laws and how they affect recreational rides are invited to do what we love doing the most – ride!
Motorcycle Riders Association of Queensland members will attend the second annual Freedom Ride this Saturday (November 23) at which the issues surrounding the recent introduction of multiple new state laws will be discussed. Cost is $10 a head and all proceeds go to the MRAQ.
The ride leaves from the BP Caboolture North service station on the Bruce Highway at 10.30am and heads along the twisting tar (left) through the Mary Valley to the Kenilworth Hotel for lunch. They will do a steak and chips for $12 or you can go to one of the other eateries in town. There is also the biker-friendly Bellbird Creek Cafe (right) just outside of town.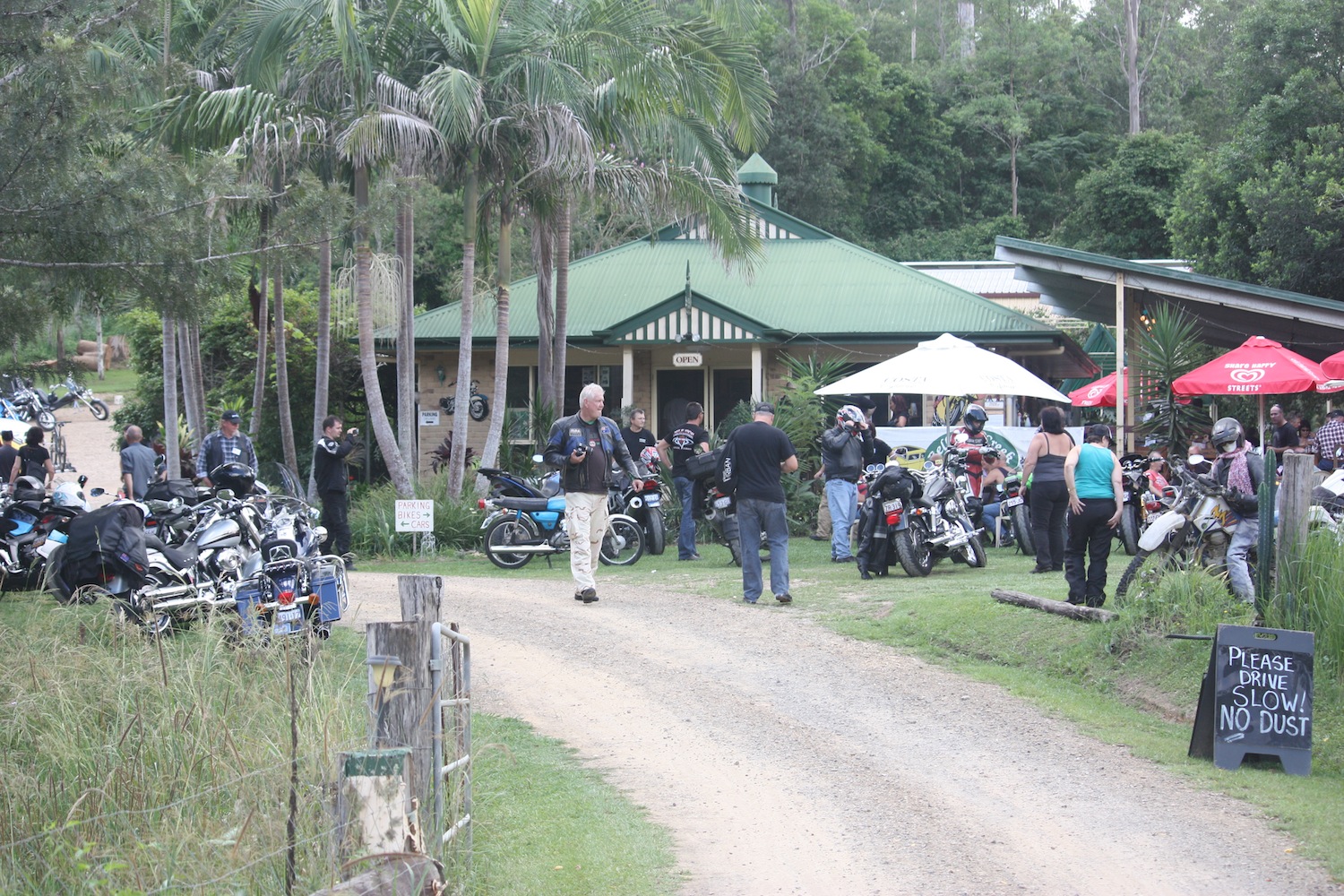 MRAQ president Chris Mearns says the event "may be a good opportunity to contact the average riding public and find out what they think of the Queensland Government's recent actions".
It might be worth your while to take along the phone number for your lawyer … just in case.
ALSO READ: WHAT TO DO IF PULLED OVER BY THE POLICE
Ride organiser "Rossy" says he didn't register the ride with the police, but they knew about it. Click here to see the comprehensively invasive police ride registration form.
"I've spoken to the police and they wanted me to register, but I told them I'm not filling out a form.
"When the copper rang me he seemed to know everything about me."
ALSO READ: POLICE ADVISE ON REGISTERING YOUR RIDE