Blind corners are among the most dangerous places for motorcyclists to ride, obviously because of the limited vision ahead.
Corners can be blind because of bush at the side of the road, or obstructed by a cutting, building or even roadside signs.
Many motorists, especially those who feel invincible in their big 4WDs and dual-cab utes, tend to cut these corners, endangering vulnerable riders.
However, there are a couple of simple techniques for negotiating blind corners that give you more vision which means earlier warnings off approaching vehicles that may be on your side of the road.
Late entry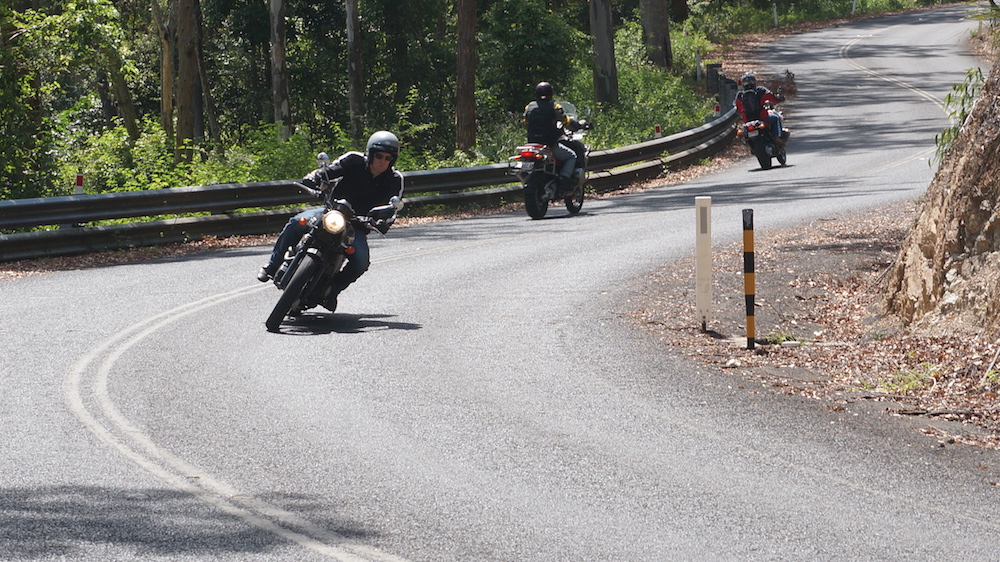 The first is to use the late entry method of cornering.
On a right turn stay as far left as possible and don't turn in toward the apex until you can see the corner exit.
The reverse is true for left-hand corners.
Leaning out of a blind corner
The other simple method involves leaning the bike.
But rather than leaning off the bike on the inside of the turn as you may normally do, you have to lean off the bike in the opposite direction.
It's similar to how dirt-bike and adventure riders corner.
They hold their body upright and lean the bike, allowing it to do the cornering.
However, you can lean even further the opposite direction and it will give you more vision around the corner.
Check out this short video of me riding a Kawasaki Z900RS on the very narrow Lamington National Park Rd with corners obscured by forest. (Thanks to Harry Criticos for the video.)
By taking the late entry and moving my upper body away from the leaning bike I'm able to see further around the left and right corners. Just as well, as a car is coming the other way on the right-hander!
Practise
Practise around your neighbourhood first as it can feel awkward leaning away from the bike.
You don't need to lean your whole body. Even leaning the top part of your body may be enough to allow you to see further around the corner.
But remember to look around the corner, don't stare down at the road. And take it steady and slow!