Every rider should have a good all-weather riding suit in their cupboard.
Just because it's raining outside (like it is here in the "Sunshine State" today!) doesn't mean you have to sit inside and play Candy Crush.
Brisbane motorcycle apparel designer Ricondi has an excellent all-weather suit that I have been trialling recently in this unseasonal weather.
Andrew Smart formed Ricondi (riding conditions) a couple of years ago.
He has mainly been making leather racing suits and the business has taken off with Ricondi leathers saving the hides of Ben Henry in the Australian Superbikes championship and ASBK Moto 3 champion Linc Gilding last year and on even more riders this year.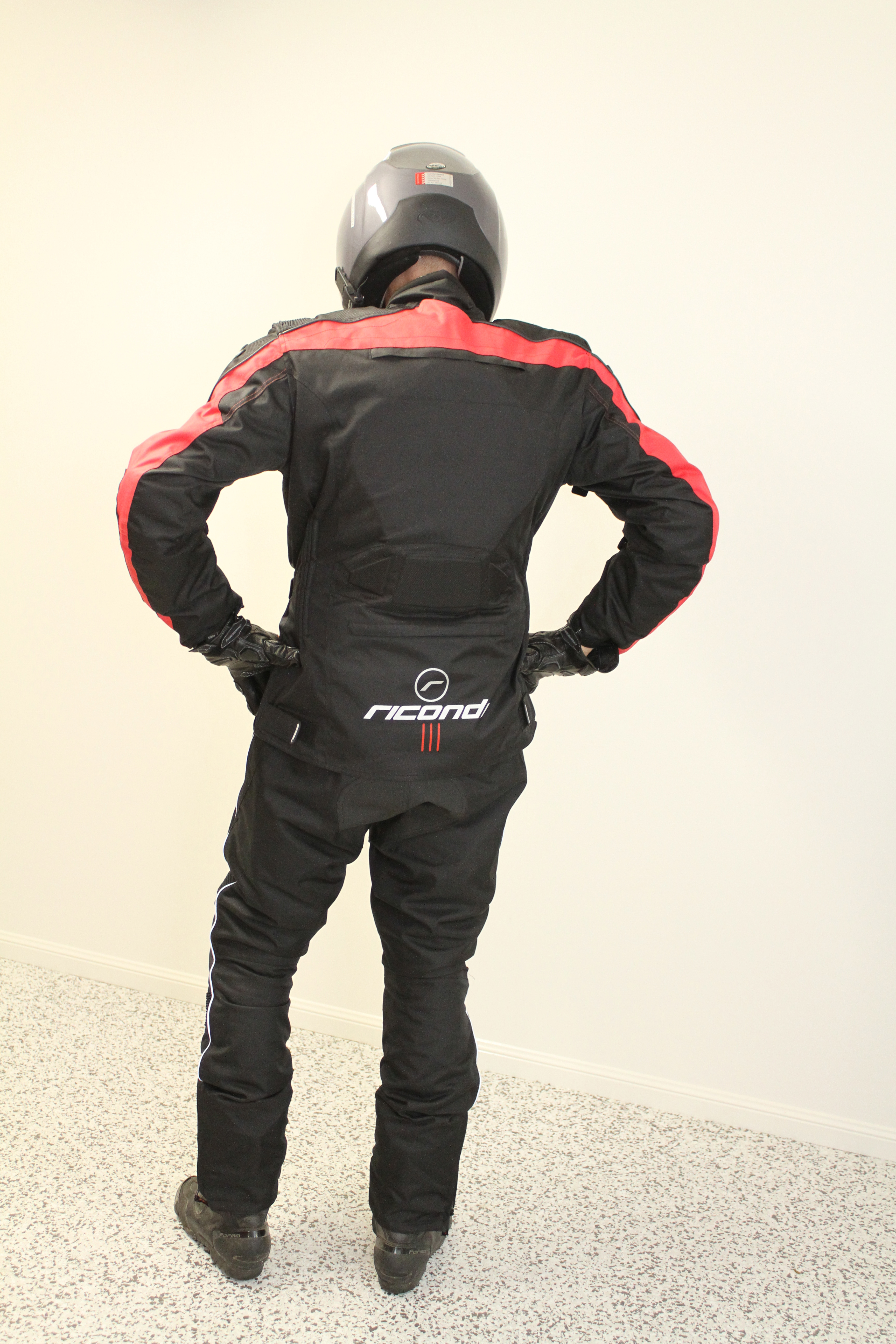 He recently branched out into textile jackets and pants and has already released the second generation of his Weather Tech winter riding jacket.
It's called the Weather Tech II (of course!) and costs a realistic $159. It features a breathable/waterproof laminate membrane and comes only in black and red.
Now, I'm a bit skeptical about anything being waterproof and breathable at the same time.
Nice if you could make it work, but I haven't found a jacket yet that both holds out the weather and allows the air to pass through so you don't get all goose fleshed from being steamed alive.
However, this is the exception.
Not only does it keep you dry, but you also don't sweat inside the jacket. That might not be as important for riding in winter rain in Victoria, but it certainly is for riding in warm-wet weather like we often get in NSW and Queensland.
Andrew says he only makes 30 at a time so he can finesse the product.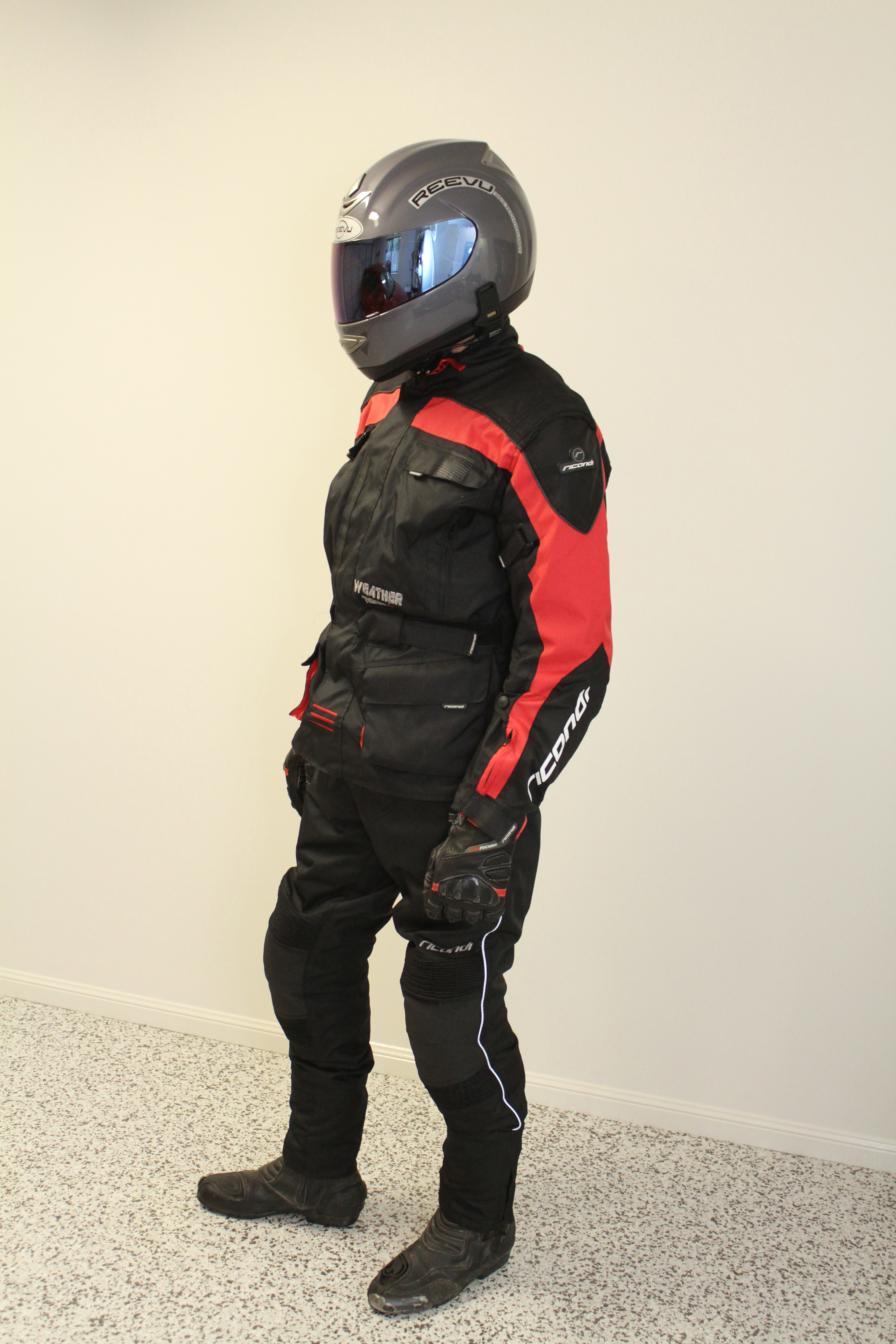 The first few had cuffs that were too large with not a long enough velcro patch to cinch them in. That will be remedied in the next batch.
He's also adding an extra storm flap in the front to keep the weather out.
However, I don't know that it needs it. I have been riding in SEQ's unseasonal rain a fair bit lately and have not had any moisture penetrate the jacket.
That's because it has a wind proof/waterproof REISSA laminate membrane with all the stitching seams sealed.
The long-length jacket doesn't have an abundance of pockets, but it does have a big one in the back that fits the quilted winter liner.
The inside pockets are waterproof and have a velcro fastener and the phone pocket takes the large phones of today like a Samsung or iPhone.
I like the waterproof pocket inside the front flap so you don't have to zip open the jacket up to get your wallet out. The two front pockets are also 100% waterproof.
There are hand-warmer pockets behind the front pickets with velcro fasteners so you can slip your keys in there without worrying about them falling out.
The collar sits a bit high and uncomfortable but it's there to keep the weather out. With frequent wearing it is softening up.
For winter there is a zip-out insulated liner and comfortable stretch cuffs inside the sleeves to keep the cold wind out.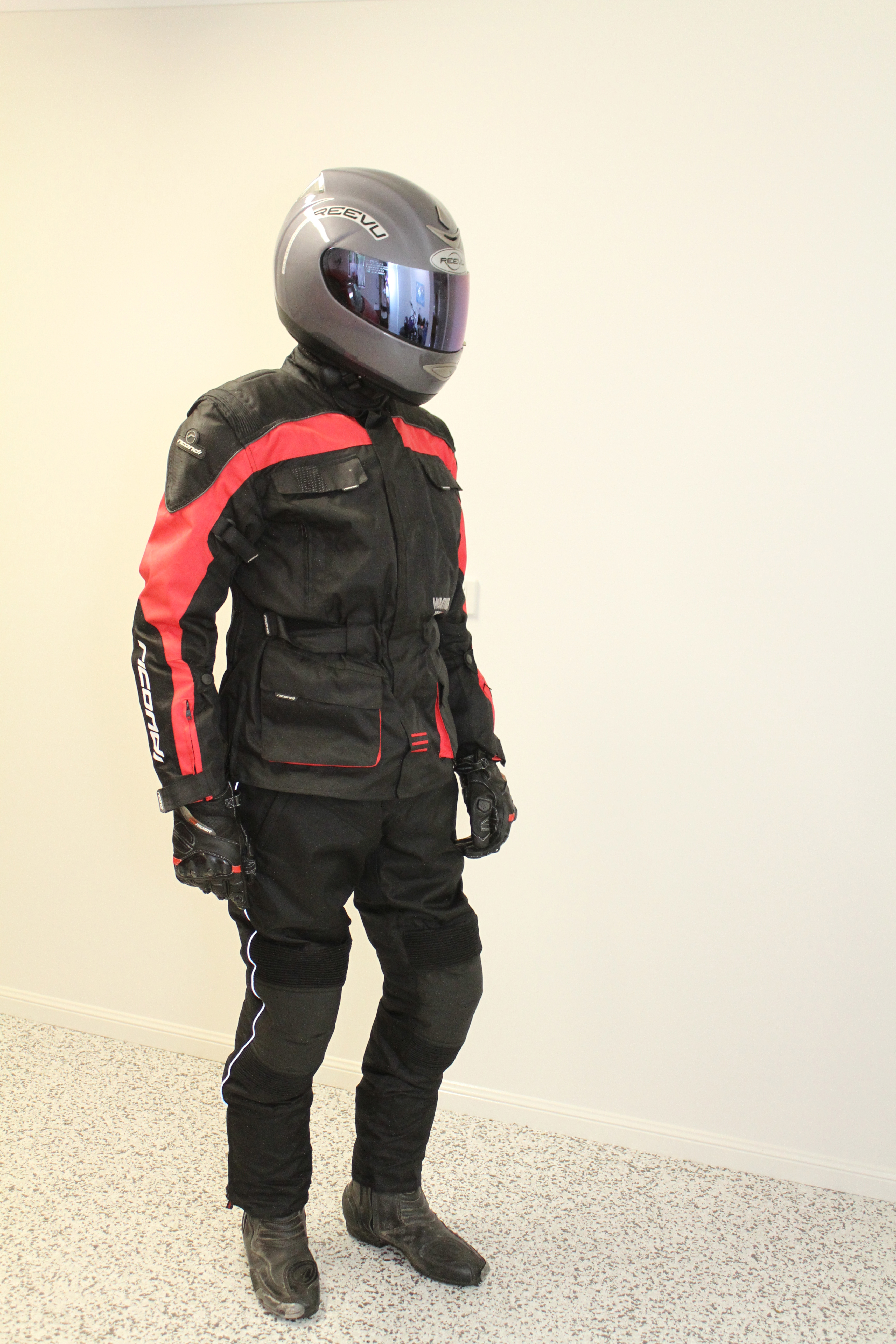 When it gets warmer, you can open two vents in the front and an exhaust vent at the rear to allow the air to flow through.
The waist and arms have velcro sashes to cinch the jacket in tight to your arms and body.
All the zips are heavy duty and feel like they'd never snag or jump the rails.
The CE-approved armour in the elbows and shoulders is hard on the outside and soft inside and well-shaped so it doesn't slide around. That means it's in the right place if you should ever need it.
The jacket zips into Ricondi's Weather Tech touring pants ($150) which feature a high rear waist and stretch panel so they don't pull when you bend over on a sportsbike, a feature not often found in pants that zip into jackets.
With the long jacket and high-waist trousers there is an impermeable overlap that keeps you dry.
They have pads in the hips and armour in the knees with stretch panels on either side so they adjust when you bend your legs.
There is a zip-out quilted liner, two waterproof pockets and the seat of the pants has a rubbery pad to stop you sliding around on a wet vinyl seat.
It's the ideal suit to keep you warm and dry in winter drizzle and cool and dry in summer storms.
Call 1300 100 009.