REV'IT! Valve H2O Jacket Review Summary
Review Summary
The REV'IT! Valve H2O jacket is a fully loaded touring jacket that is purpose-built for on-road riding. The combination of waterproof CORIUM+® leather on the arms and breathable 3L CORIUM+® textile laminate on the body of the jacket offers great protection. A removable thermal liner has you covered when temperatures drop and a detachable storm collar is a godsend – maybe the most functional one I've seen. The only potential downside is the price. This is definitely an investment piece.
Pros
Well-thought-out design; this is a riding jacket created by riders
Build quality is exceptional
Protection is solid; CE level 2 protectors come as standard in shoulders, elbows and back (pocket for CE level 1 chest protector)
Ventilation is good – not great, but good
Cons
Expensive – at this price point there are a few strong competitors that offer different (better?) feature sets
Zips at cuffs are quite short – no gauntlet glove wearing here
There is no disguising the fact that this is a "motorcycle jacket", so off-the-bike functionality is somewhat limited
REV'IT! Valve H2O Jacket Image Gallery
Review Summary
Fully loaded touring jacket for on-road adventures – not intended for off-road travel
Waterproof CORIUM+® leather on the arms and breathable 3L CORIUM+® textile laminate on the body of the jacket makes for a potent weatherproof combination
Fit is true to size – you don't feel "poured" into this jacket as with many conventional leather jacket options. The combination of leather and textile works well here and is comfortable more or less from the get-go.
Protection is solid – CE level 2 in the shoulders, elbows and back as standard
Ventilation is good, but not great. This is not a hot weather jacket, but for 3 season riding it works well
Exceptional build quality throughout
REV'IT! Are adept at blending high levels of technical spec with fashion and that ability shines through here. Still, there is no mistaking this as a "motorcycle jacket".
The price is steep, though not at the absolute apex of leather motorcycle jackets.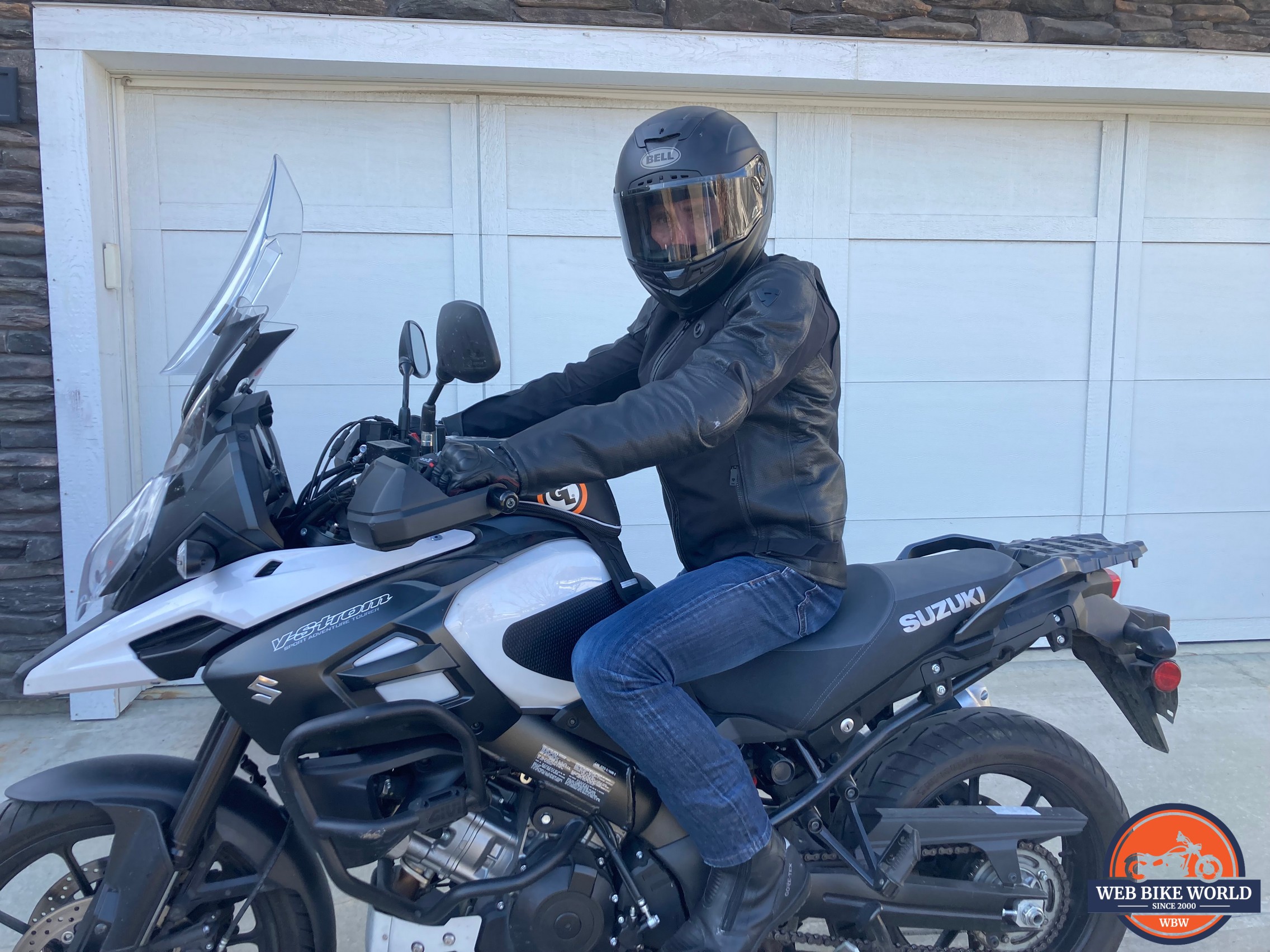 Readers of my other reviews for wBW will know that my riding skews toward sport touring and that I am a fan of the Dutch powerhouse, REV'IT!. I generally find that the company does a better job than most of bringing a high degree of technical specification to their gear without sacrificing form or off-the-bike functionality. So, you can imagine my delight when I discovered one of the company's latest offerings, the Valve H2O jacket, a "top-spec, waterproof, CORIUM+® laminated leather/textile jacket for multi-season on-road touring", as the advertising copy has it.
I've been in the market for a new leather motorcycle jacket but didn't really think it was a viable option for touring. Maybe for shorter urban rides when a high level of technical specification isn't required and fashion is more important, but not for bona fide touring. Leather jackets provide great abrasion resistance, of course, and decent wind protection, but they're no good in the rain – or the heat – and are pretty heavy as well. The blend of laminated leather and textile in the Valve H2O, however, intrigued me. REV'IT! has done the leather-meets-textile combo well previously with their Ignition jacket and pants, and the Valve H2O ups the ante by laminating the waterproofing directly to the leather rather than relying on a drop-liner. Suffice to say, I wanted to see if the performance matched up with the promise – and justified the hefty price tag.
Fit and Comfort
Right out of the box the REV'IT! Valve H2O exudes both quality and a reassuringly "protective" feel. The jacket is robust, without the straightjacket sensation that a new 100% leather jacket often conveys. You don't feel "poured" into the jacket; it's snug initially, but quickly conforms to your body shape and is comfortable within a few rides.
The combination of leather and textile works well here; the leather offers that unmistakable fit and feel that only leather can provide (to say nothing of the abrasion resistance), while the textile offers stretch and extra levels of comfort.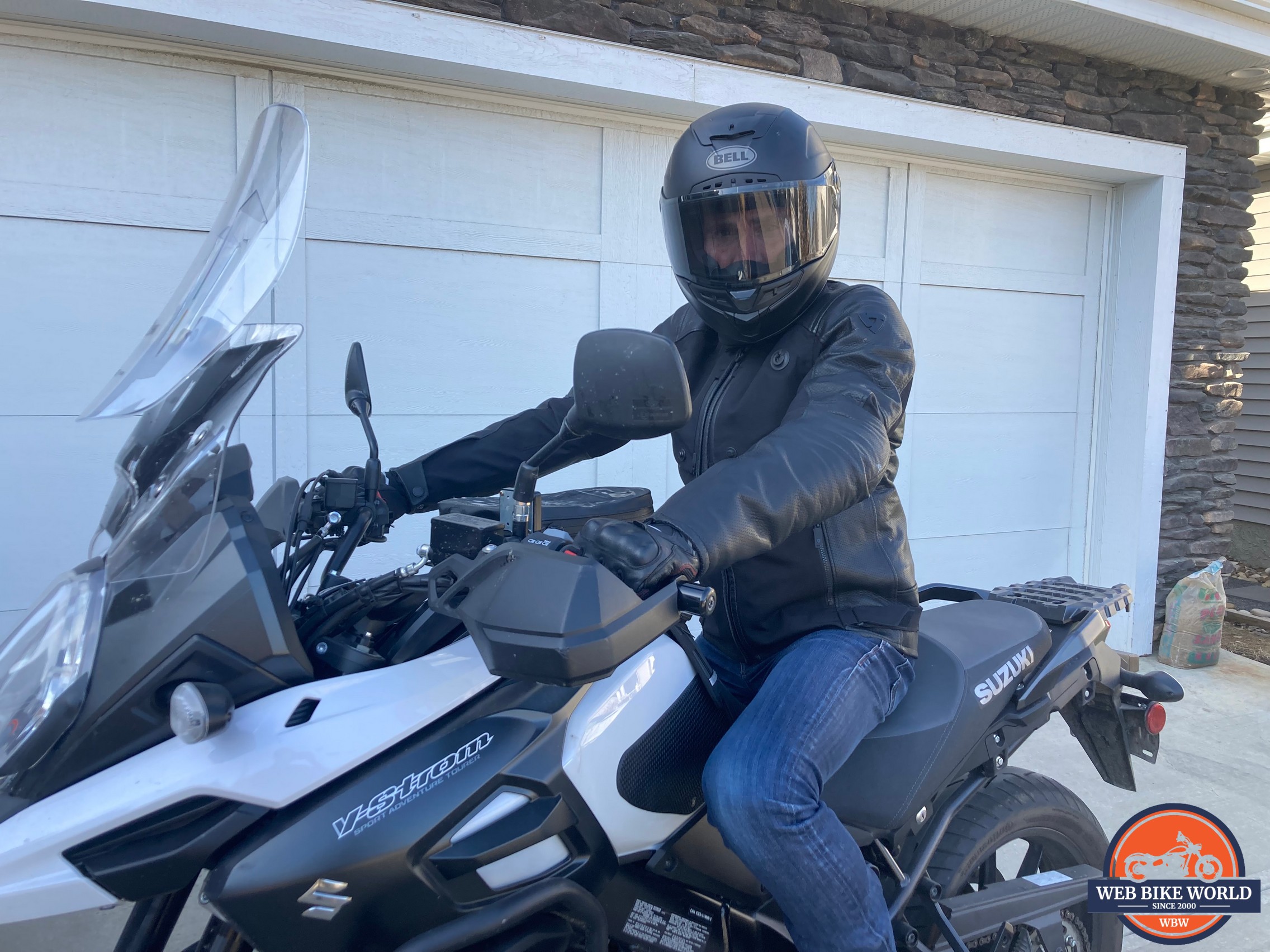 REV'IT!'s roots are in the adventure and sport touring spaces and that heritage is very much on display with the Valve H2O jacket – it doesn't "look" quite like a leather jacket, but neither is it the stereotypical sport touring suit either. It has a cool vibe.
The fit on the Valve H2O jacket is pretty consistent with what I've come to know of other REV'IT! jackets. For reference, I'm 5'10" and a lean, athletic 155 pounds and typically wear a medium (or Euro size 48) in REV'IT! jackets and that holds true here (the REV'IT! Component jacket, which I reviewed for wBW last year is a little roomier than other REV'IT! jackets owing to its modular design ethos and as such, I sized down to a small for that particular product).
Adjustment tabs at the cuffs and waist allow you to dial in the fit, and additional comfort comes courtesy of stretch fabric at the back, the elbows and the inside of the arms. The pockets for armour are also adjustable, which aids in both comfort and safety. The inside of the collar is lined with a soft fabric that is very comfortable against the skin.
Perhaps best of all, the Valve H2O comes with a detachable storm collar that is arguably the best I've used. It comes on and off the jacket in seconds thanks to a short connection zip, and is easily adjusted and secured with two beefy Velcro strips. As someone who runs cold, having an effective barrier against wind rushing onto my neck is always welcome. Kudos to REV'IT! for making this one both easy to use and effective.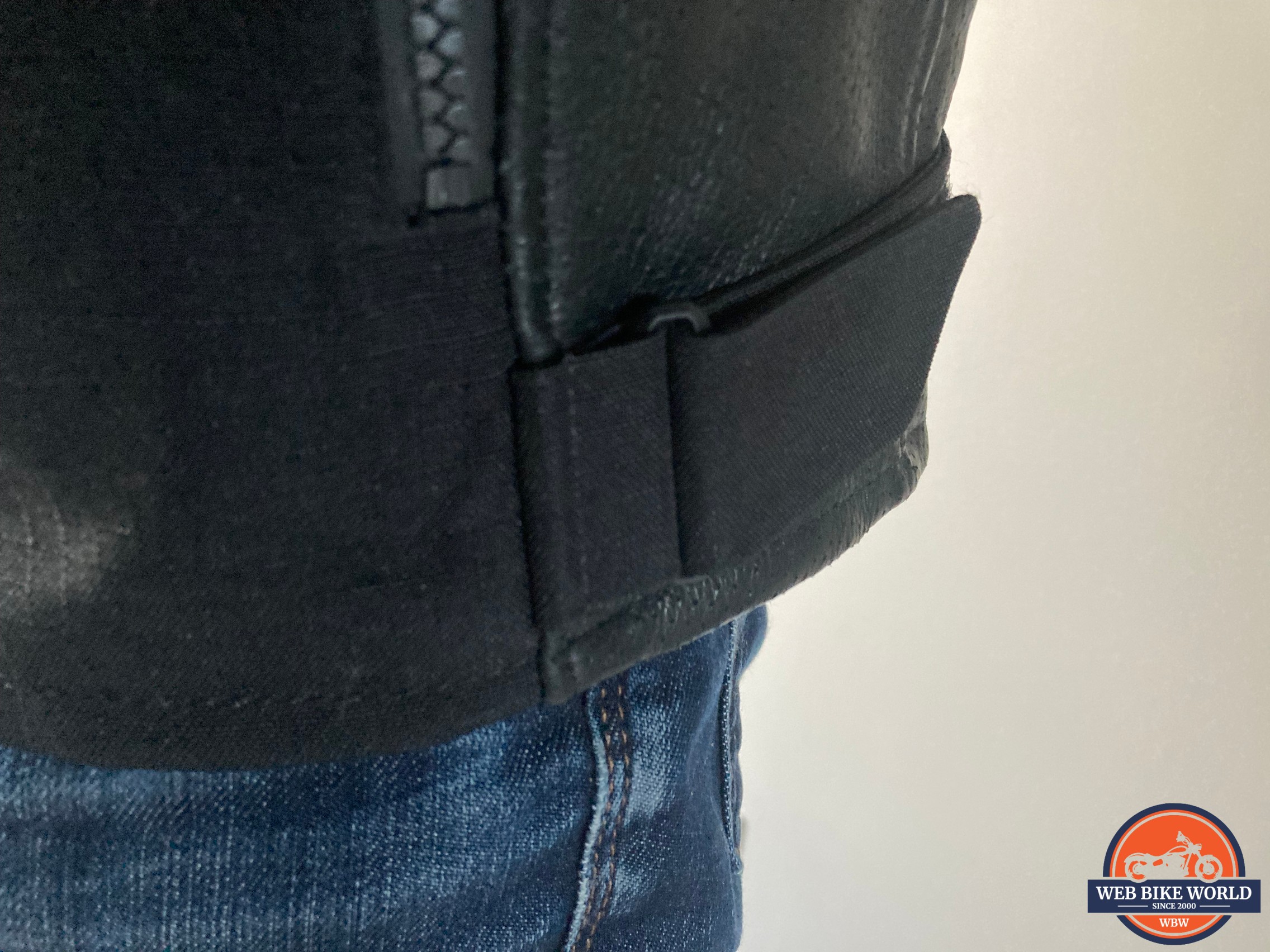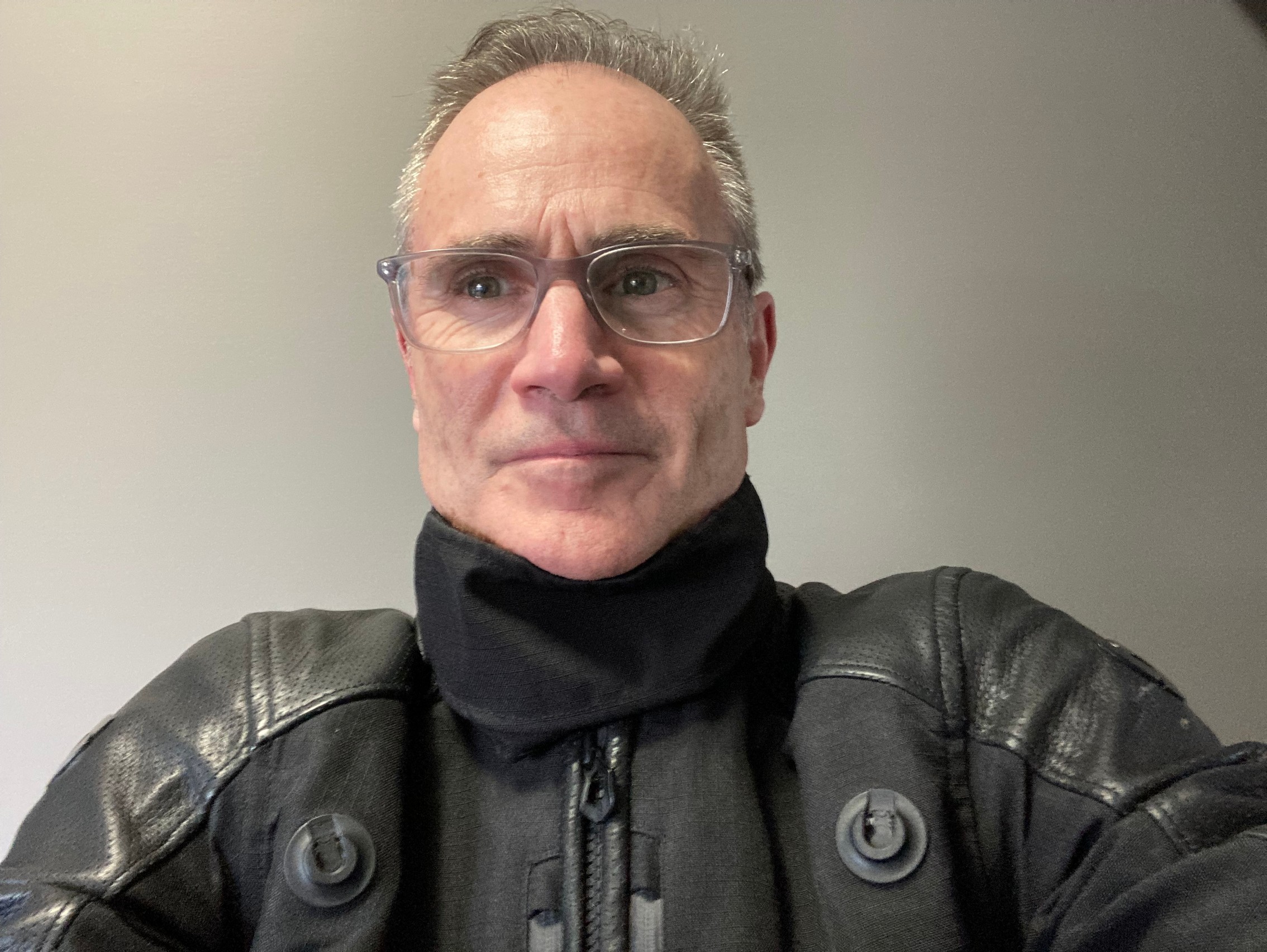 The Valve H2O also features a detachable, full-sleeve thermal liner that actually offers real warmth without too much additional bulk. Too many motorcycle jackets, especially in the touring realm, put a cheap thermal liner in that you immediately want to throw away. Not the case here; It may not be on the same level as the Rukka Down-X or Belstaff Long Way Down options, which work very well off-the-bike, but the included thermal here is very functional. I put in some late 2022 season, and early 2023 season miles when the air temperature was just above freezing and the combination of the thermal liner and the storm collar kept me toasty.
The Valve H2O also features some additional creature comforts such as a mesh lining for days when you take the thermal out, and both long and short connection zips to create a one-piece suit effect (especially when zipped into the Valve H2O pants).
REV'IT!'s marketing department likes to say that "rain or shine, cold or warm, it doesn't really matter. The Valve H2O motorcycle jacket will get you to your destination in comfort". After several months of riding with the jacket in cool-to-cold conditions, I'd tend to agree that from a fit and comfort perspective, the jacket generally delivers the goods.
If I have a nitpick here – and at this end of the market you really want to have everything dialed in – I would say the cuff zips come up just a little too short. Even in cool weather, I tend to wear a short or shorter cuff glove like the Richa Atlantic GTX (a great glove, by the way) and I have to work to get the glove inside the sleeve of the jacket. REV'IT!'s claim that this "zipper at the cuff…allows for easier entry into the sleeve" is, for me at least, a bit of a stretch. It's not a deal breaker at all, but still. The only other nitpick with respect to fit and comfort is the ventilation scheme (more on that below). I haven't yet tested the jacket in warm to hot weather, nor have I tested it in higher humidity, but the robustness of the leather, and the relatively small vents lead me to believe that this is best seen as a 3-season jacket. It would just be too warm on the hottest of motorcycle riding days.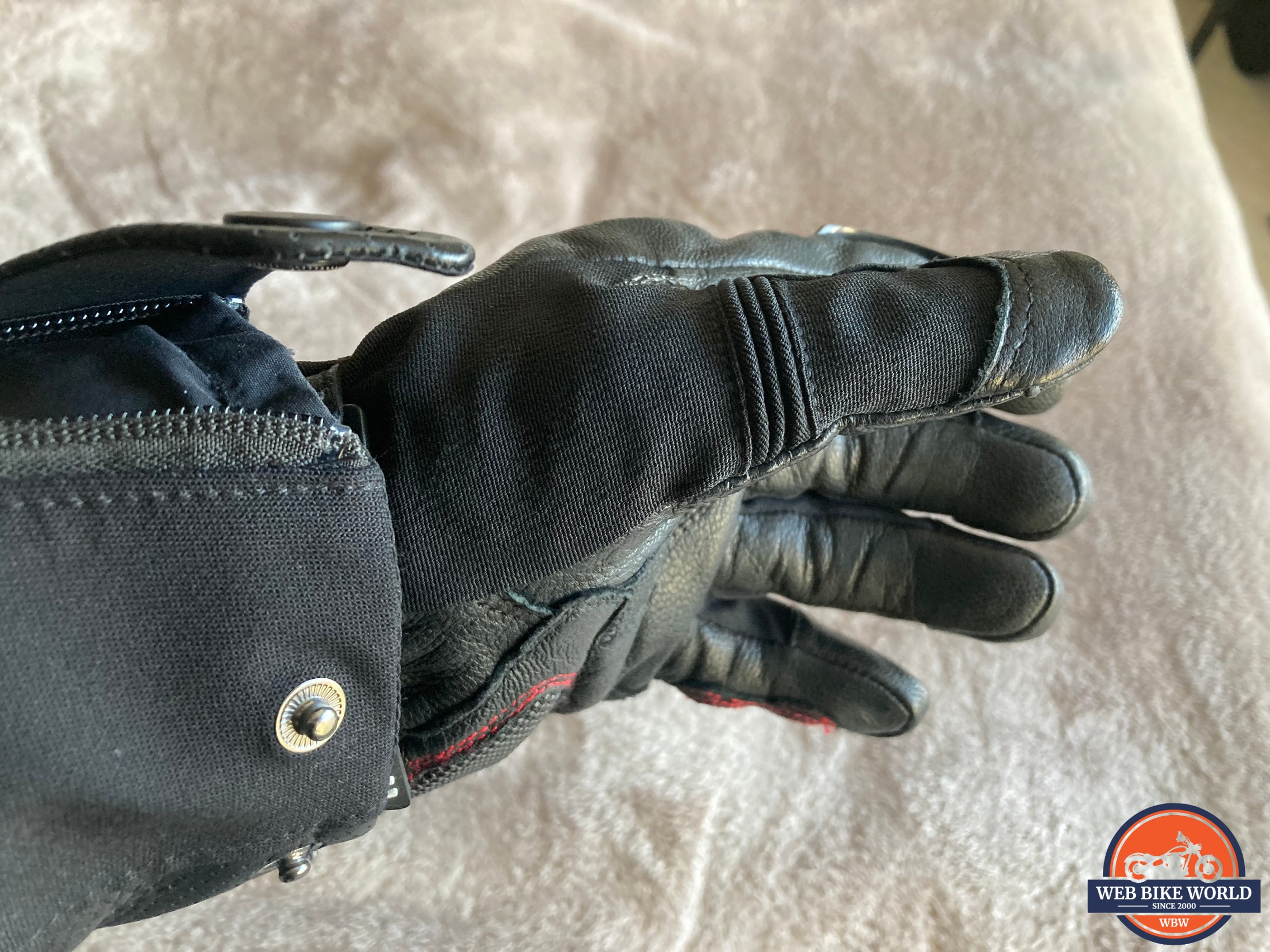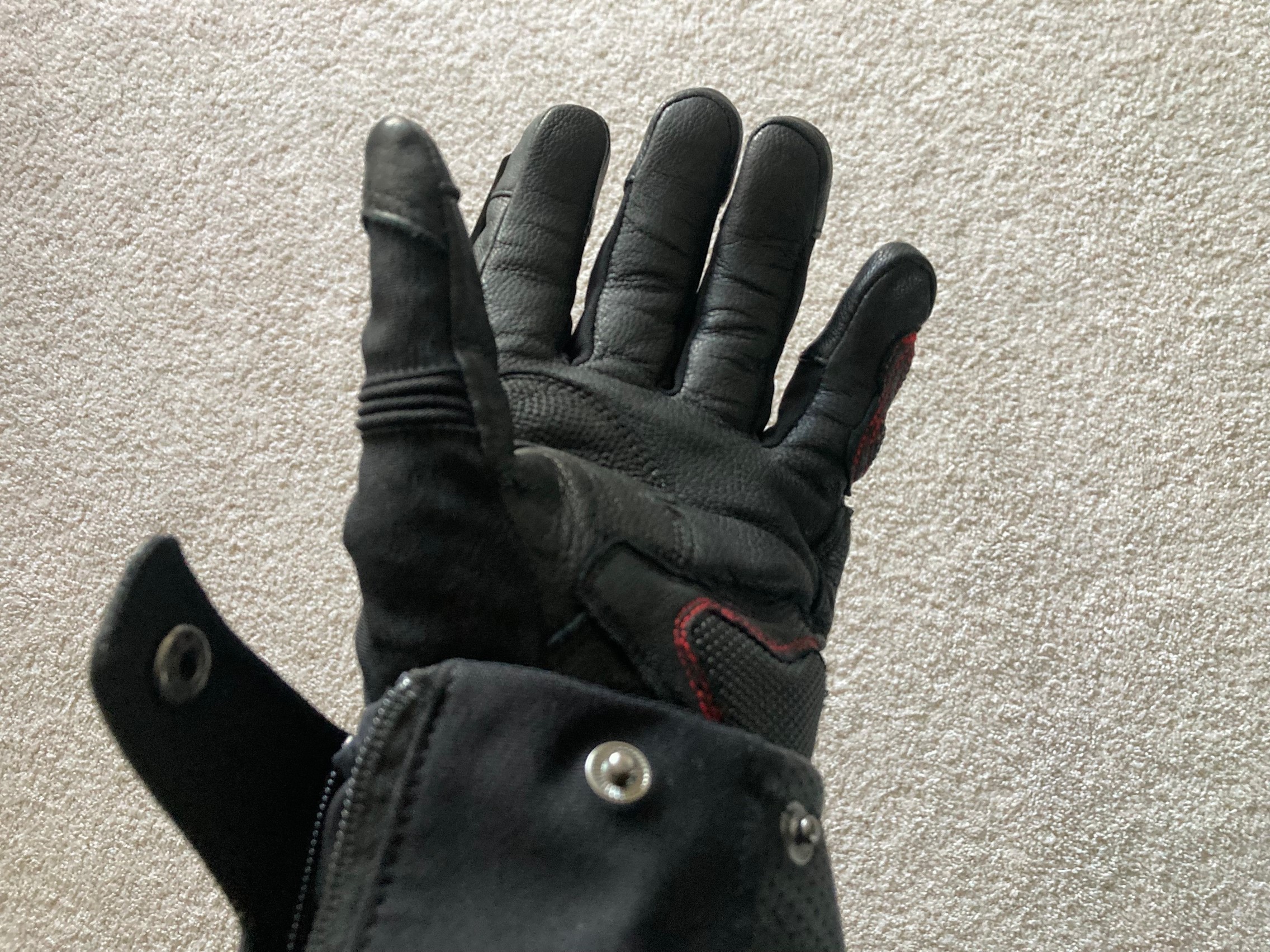 Protection
Overall, the Valve H2O is AA rated under the EN 17092 Standard.
Working from the outside in, the outer shell material of the Valve H2O is a combination of CORIUM+® ripstop 3L, CORIUM+® SMART LEATHER, and CORIUM+® stretch 3L. The specific mix is 45% Leather, 45% Polyester, 8% Polyamide, and 2% Elastane.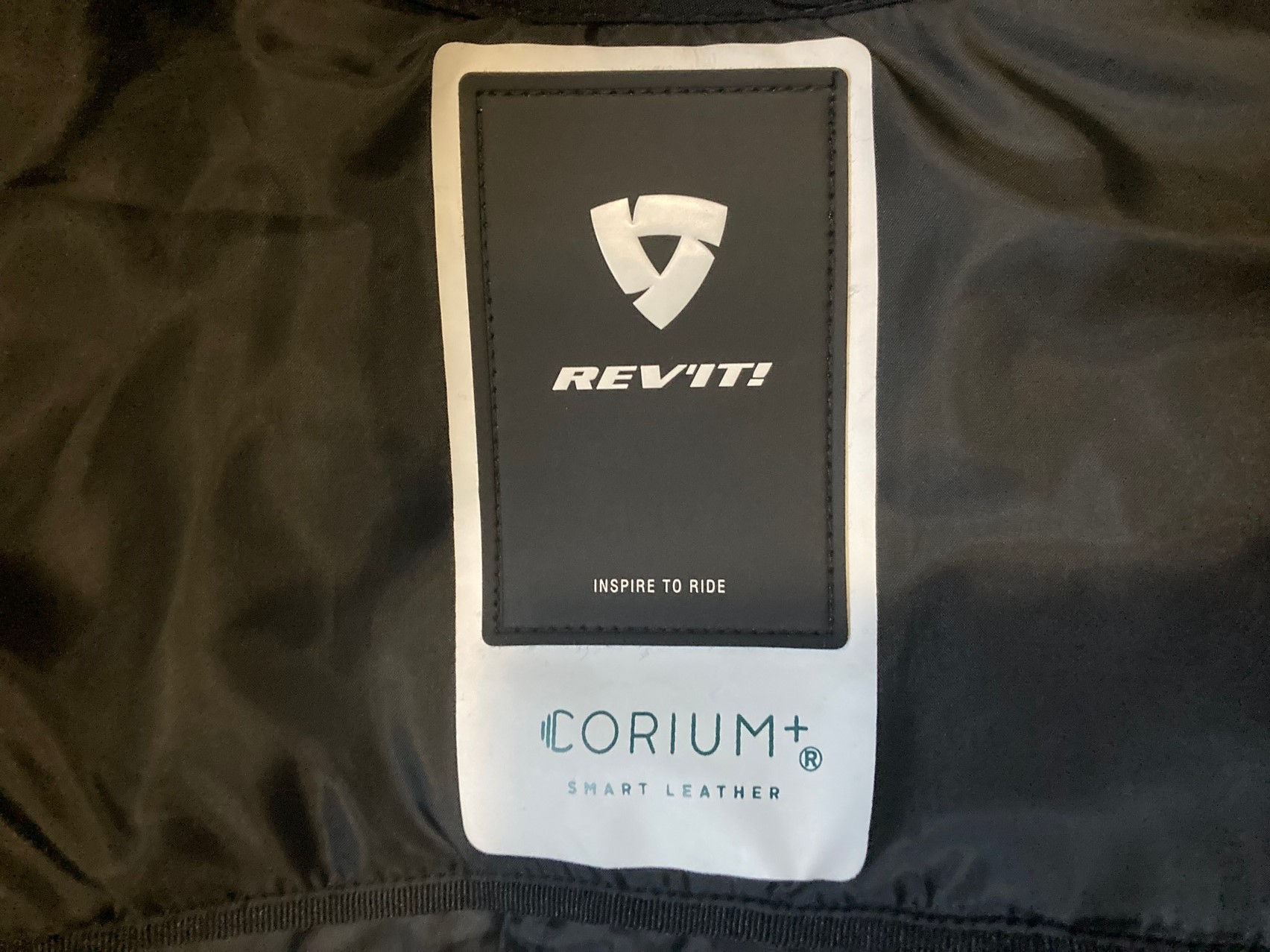 CORIUM+® is a genuinely versatile leather technology created to add real weather protection to the abrasion-resistant characteristics of leather. In this way it transforms a product we all love for its "cool" factor into a fully waterproof, windproof and breathable product – all while remaining comfortable to wear.
For someone like me who logged nearly 10,000 miles last year in literally all weathers, this added versatility is a potential game-changer. I can happily attest to the windproof capabilities of the Valve H2O. Riding at 60-70 mph in late October outside Edmonton, Alberta I felt perfectly comfortable despite day-long headwinds. The jacket seems virtually impenetrable to the wind. Add in the stretch capabilities and waterproofing (the latter not fully tested yet) and you have a compelling outer protective layer.
REV'IT! uses safety seams on the jacket in all areas of increased risk of impact. Safety seams have a visible as well as an invisible seam. This construction keeps the material of the outer shell together, even when the visible seam is worn. I would add that the stitching on the Valve H2O is very clean; no loose threads or stray stitch lines. Again, you might say that this should be a given on a jacket with this price tag, but I've seen plenty of expensive jackets (and have had the painful experience of buying a few of them myself) where the quality of the stitching did not measure up to the purchase price.
As you would hope for a jacket of this quality (and price), the Valve H2O comes fully kitted out with REV'IT!'s own award-winning SEEFLEX shoulder, elbow and back protection. The elbow protectors are CE-Level 2 certified in accordance with the latest EN standards (EN1621-1:2012) and easily exceed the standard for performance across a wide temperature range. This is an often-overlooked feature when discussing protection; the wider the temperature range over which the armour performs the greater the safety and comfort.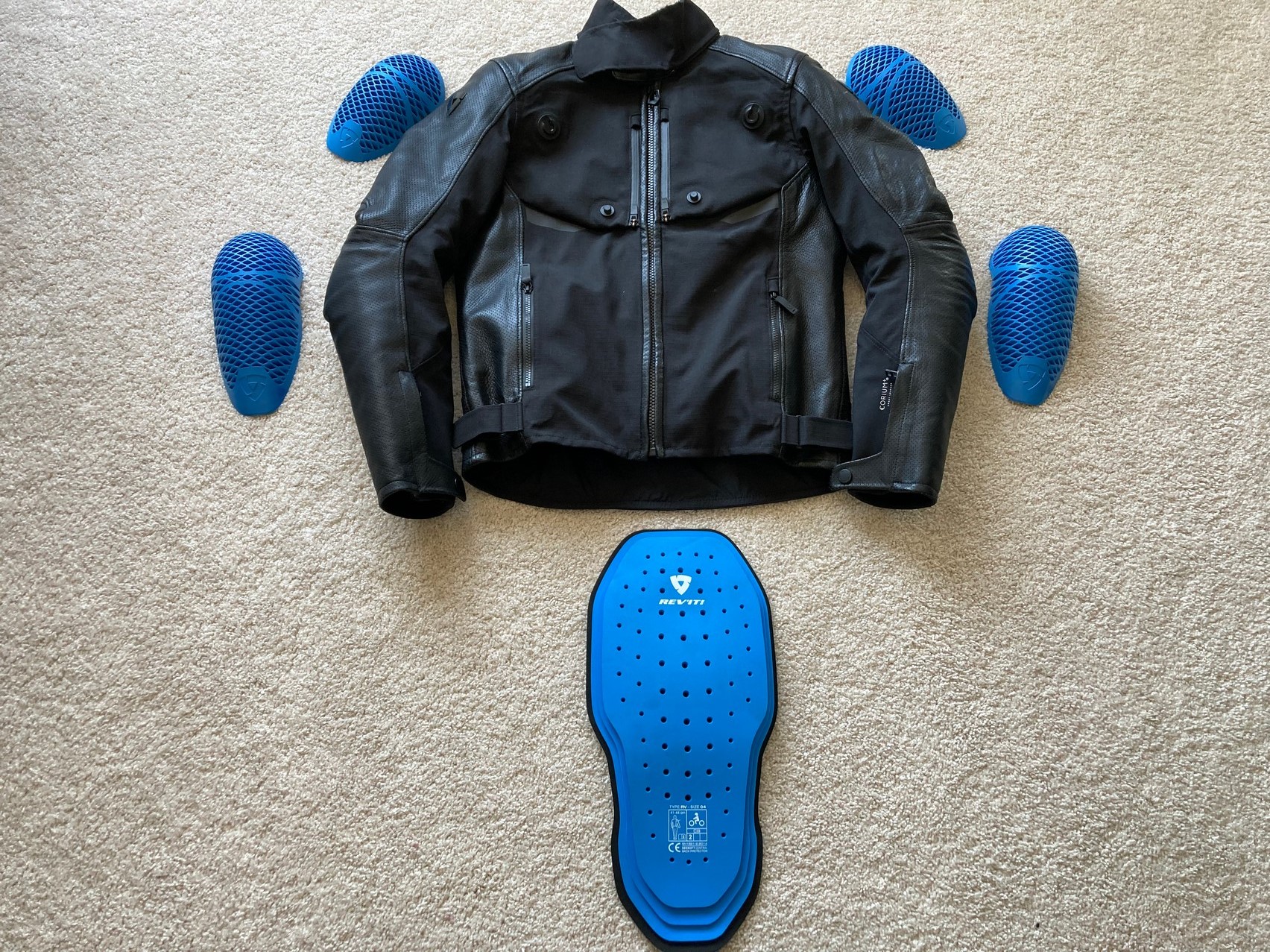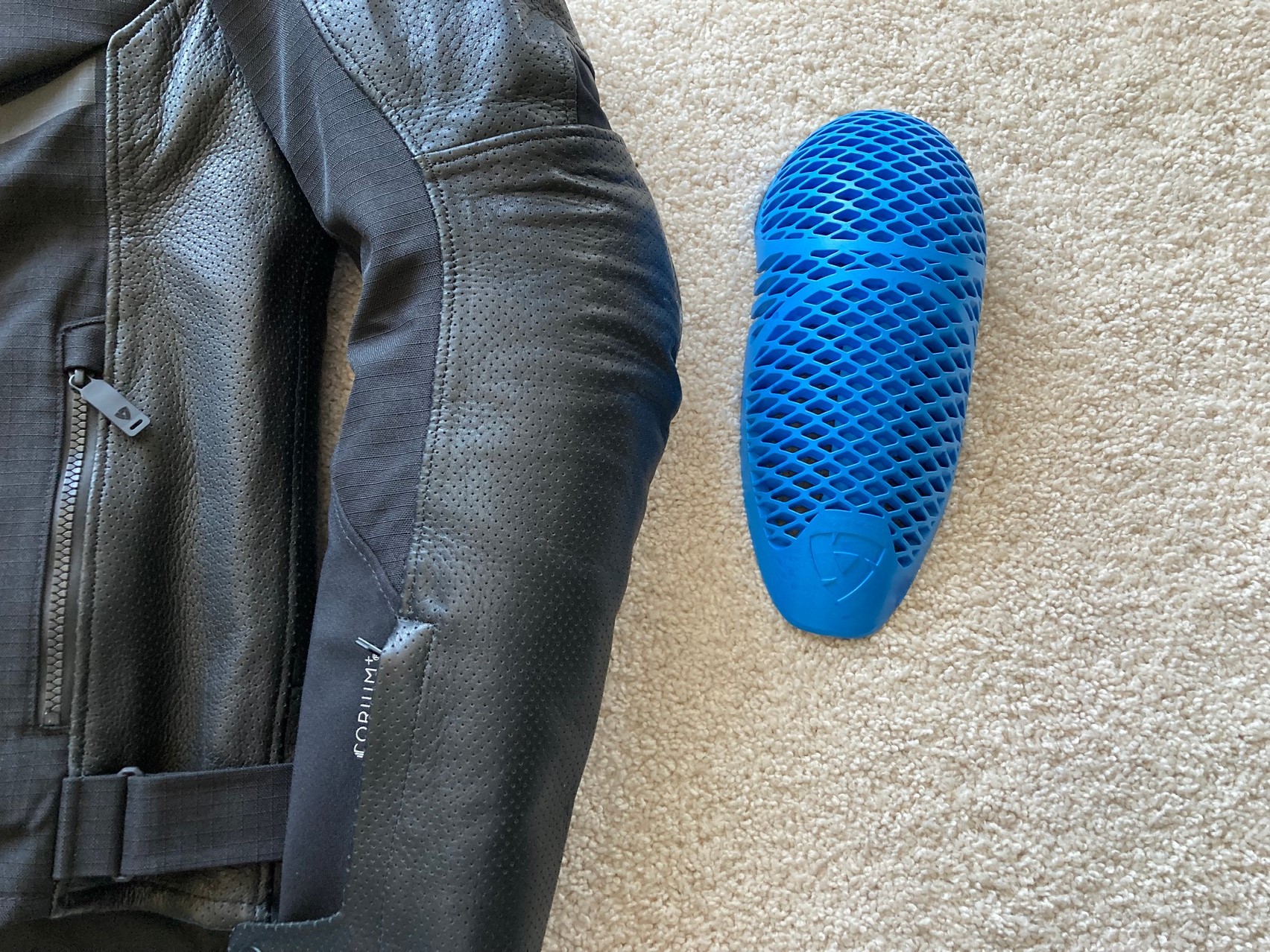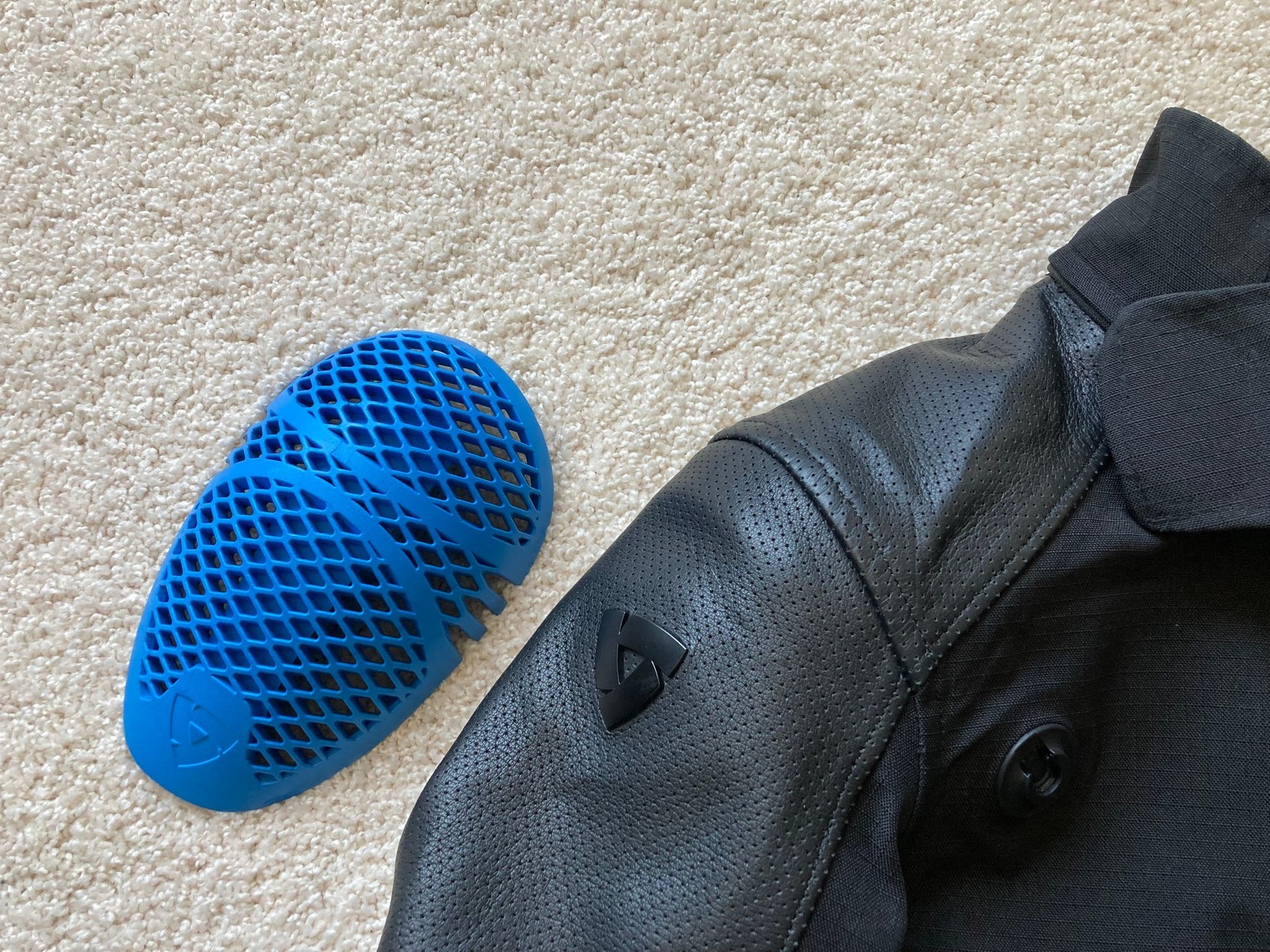 The shoulder protectors on the Valve H2O are also certified to CE-Level 2 (EN1621-1:2012) and, as with the elbow protectors, easily surpass the new norm for performance across a wide temperature range.
In my testing of the Valve H2O, I can attest to the comfort of this latest generation of SEEFLEX armour; it is every bit as comfortable as my D30 Ghost Armour while offering considerably more protection.
Back protection comes courtesy of a SEESOFT™ CE-Level 2 RV back protector that is designed to "absorb variable impacts without compromising on comfort, ventilation or freedom of movement". As with the elbow and shoulder protection, the back protector included with the Valve H2O is very comfortable – more so than the previous REV'IT! back protectors I have used. It feels softer to the touch and definitely takes the heat from my body quicker than other back armour I've used.
This enables it to conform to my shape to such an extent that I don't even notice that it's there. This is probably the best thing one can say about protection in a jacket. I have the Size 04 (small-medium) protector in my jacket, and Sizes 05 (large-2XL) and 06 (3XL) are also available.
The Valve H2O is also prepared for REV'IT!'s SEESOFT™ CE-level 1 Divided Insert Chest Protector. I haven't seen the need to make this upgrade, but it's nice to know that the jacket has been tailored in such a way that the additional safety can be easily added.
The protection scheme is rounded out with thoughtfully located laminated reflective strips on the arms, chest and lower back. In addition, there is a laminated reflective logo on the upper back of the jacket.
Ventilation
Ventilation on the Valve H2O is good, but not great. The jacket features REV'IT!'s VCS|Aquadefence ventilation system. Two flaps on either side of the chest can be opened up and secured with a magnetic  Fidlock® closure. While REV'IT! claims this can be done with one hand while riding, I wouldn't recommend it – you need to be pretty dextrous to pull this off, especially at speed.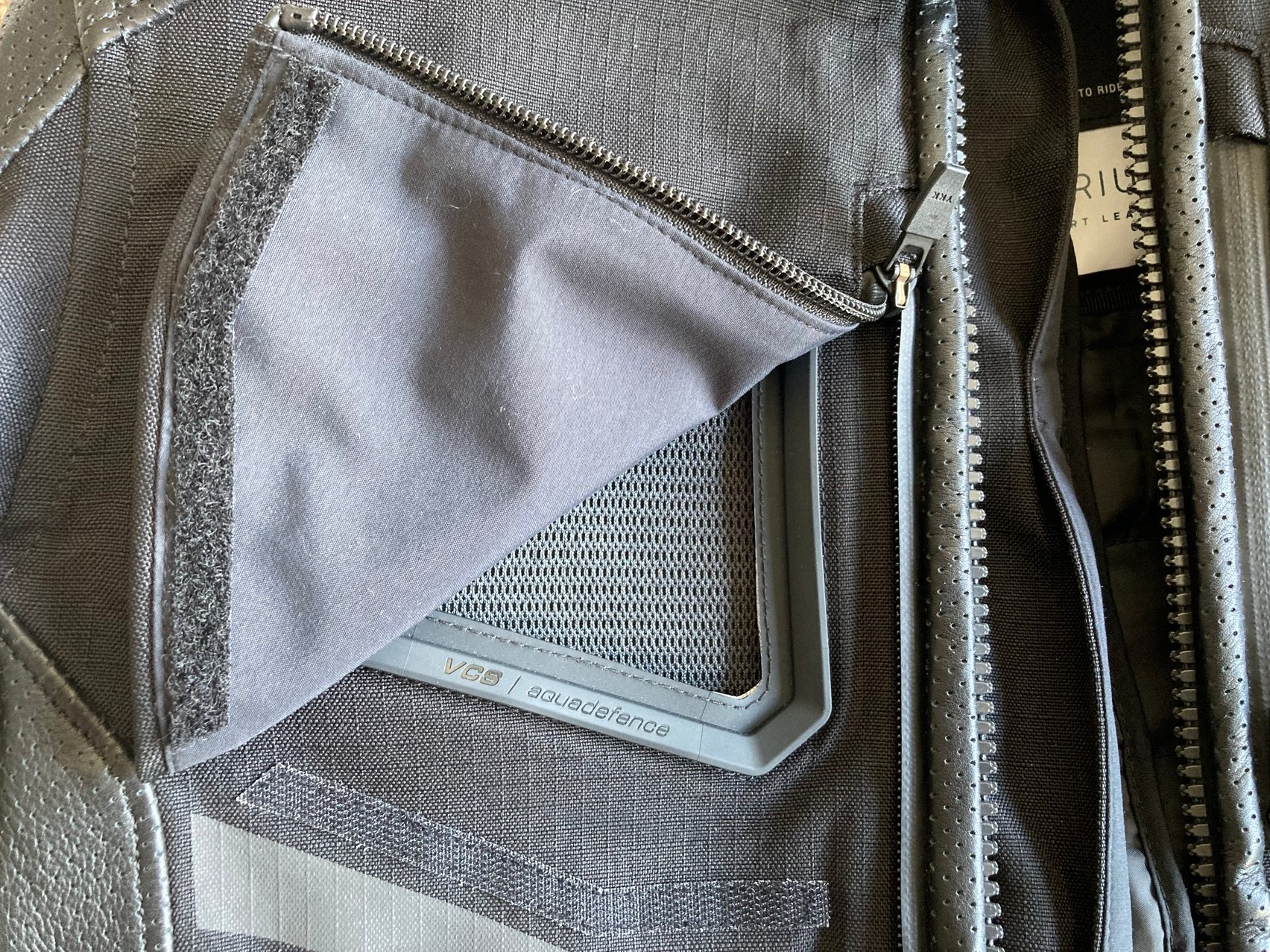 And of course, as with any jacket with a thermal liner, you want to remove the thermal before opening up these flaps to maximize air flow to the body. The VCS I Aquadefence system is complemented by two vents on the upper back of the jacket. With these rear vents open, there is decent air flow through the jacket that will be fine in cooler climates, and on days that are warm, but not hot.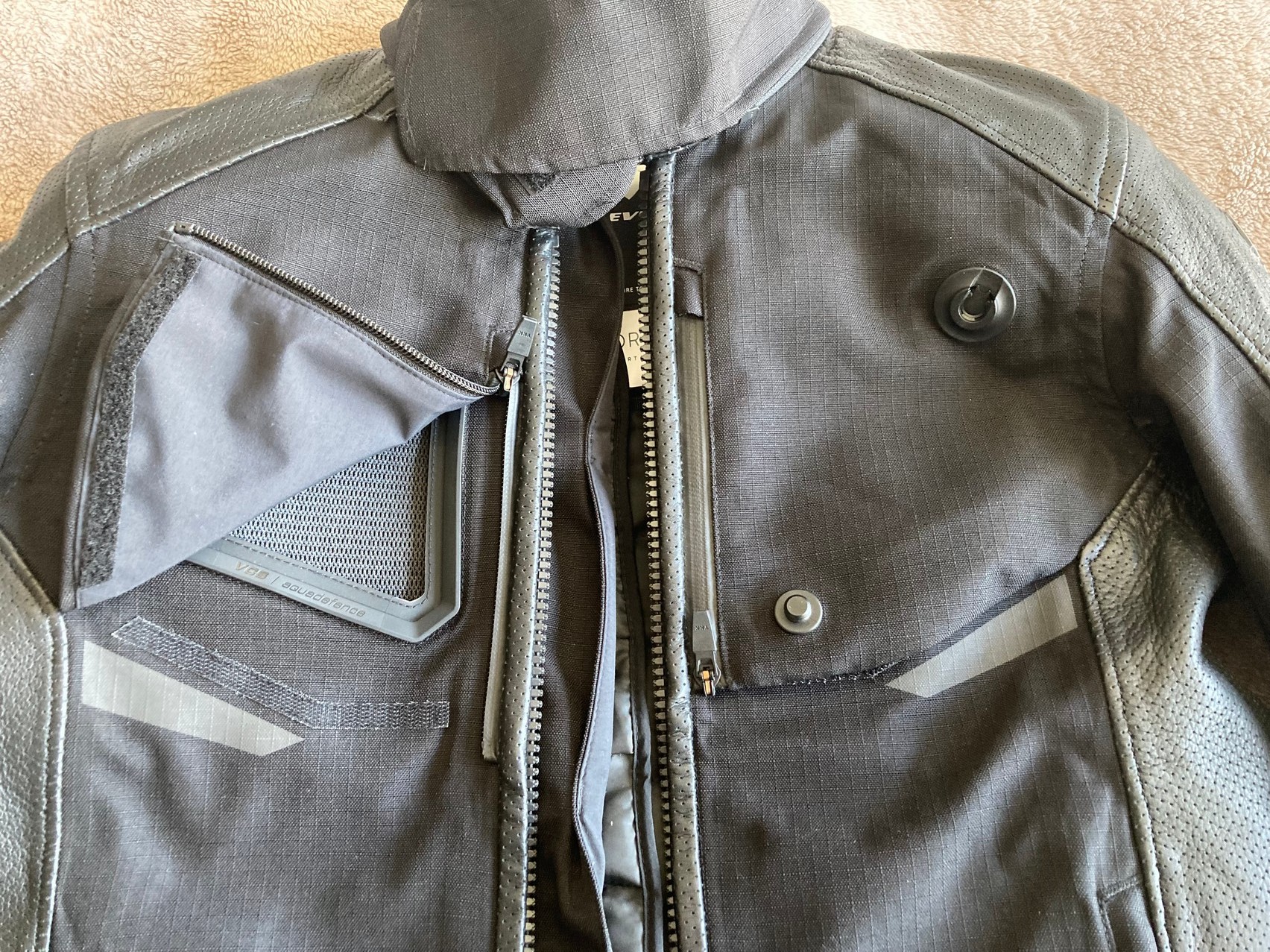 On truly hot days, you probably want a mesh jacket or shirt anyway. The cuff zips on the Valve H2O can also be opened up to facilitate air intake, but these do not make up for the fact that some additional venting could bolster this jacket's claims to be a viable warm or hot weather option. I would like to have vents on the upper arms, for instance.
Zippers and Pockets
REV'IT! typically does a great job with zippers and pockets and the Valve H2O is no exception. There are two vertical slit pockets on the front of the jacket, as well as an internal pocket within the thermal liner. Personally, this allows me to carry the essentials that I want in my jacket as opposed to a tank bag or pannier. I don't like to carry a lot of stuff in my jacket (or pants) pockets as I find it less comfortable and it can also make a spill more hazardous if something in a pocket stabs you.
The two exterior vertical slit pockets are fine for me, but others might find them a little small. They will carry a "regular-sized" iPhone or Android, but nothing bigger. Ditto wallet, card holder and so on.
Zippers throughout are YKK aquaguard which aligns well with the waterproof credentials of the jacket. All roll very smoothly and I don't anticipate any issues with durability. The pull tab on the main front jacket zipper is burly and easily used with gloves on – a nice touch.
Visibility
Visibility on the Valve H2O is pretty good for what is, ultimately, a black leather jacket. REV'IT! has designed and positioned reflection panels to ensure excellent visibility from all angles, allowing the rider to be seen from all directions in low light, inclement weather, and at night. There are laminated reflection panels or stripes on the lower back, the chest and the upper arms.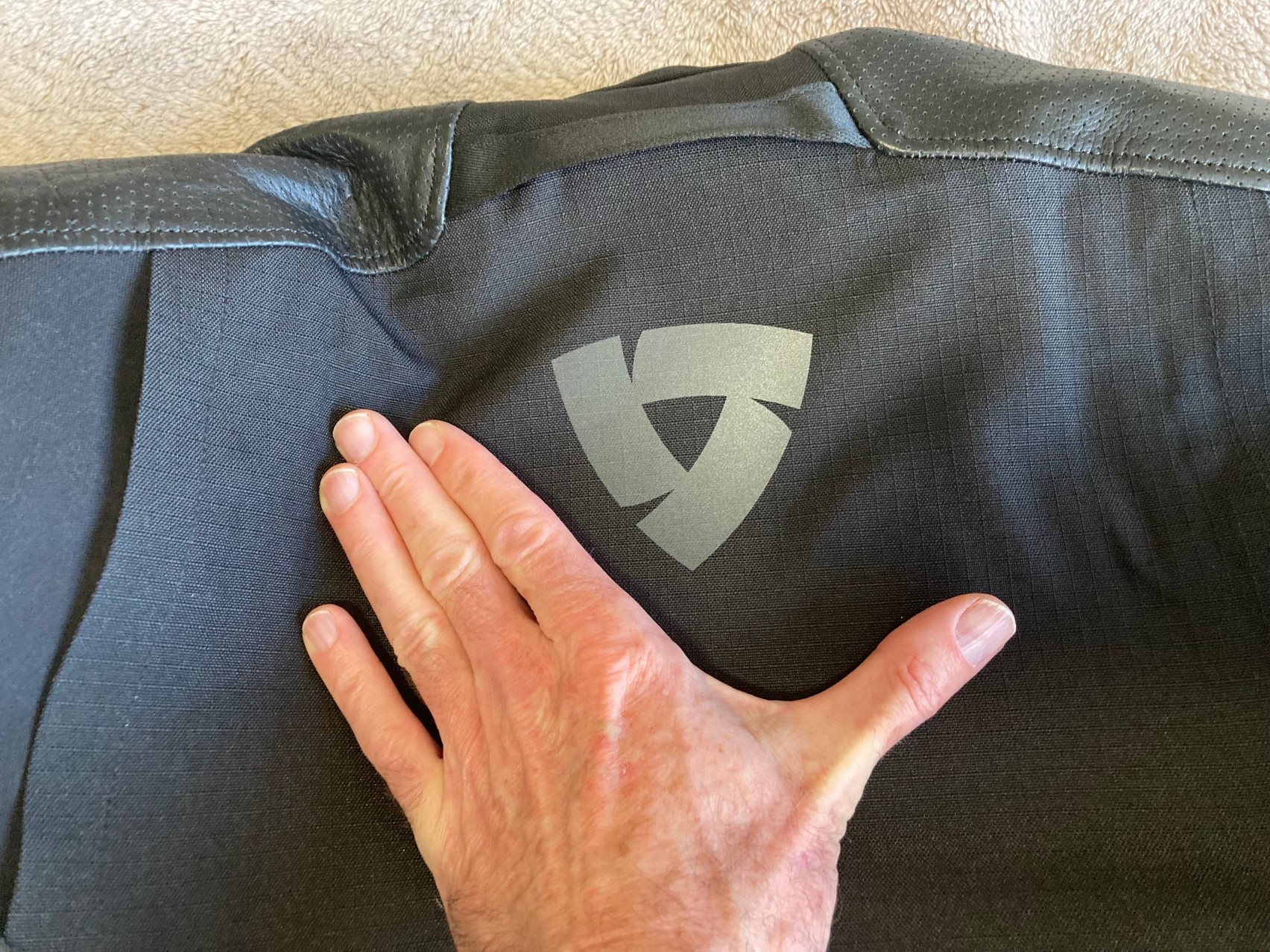 There is also a laminated reflection logo on the upper back of the jacket. The panels are welded rather than stitched to the fabric, making the jacket stronger and safer – seams create potential areas of weakness that could tear in a spill. I would add that these panels are relatively understated and add a certain character to the overall package.
No one would mistake the Valve H2O for a hi-viz jacket, but I've had absolutely no worries about wearing it at night or in poor light; headlights definitely pick up the reflective panels and make sure that I'm seen.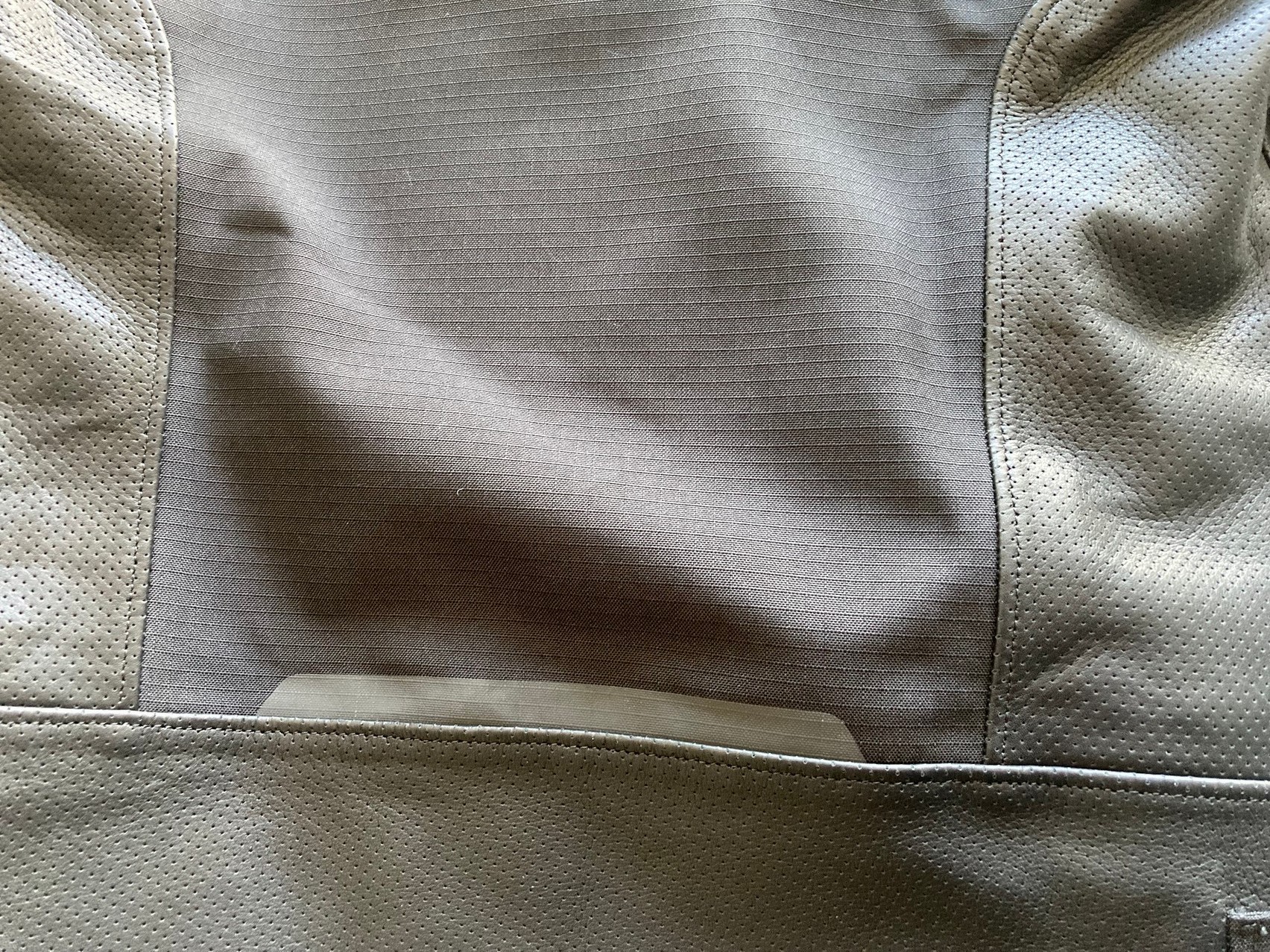 Valve H2O In the Real World
The Valve H2O is arguably the most unique jacket in my gear closet. It's neither a leather jacket nor a textile one, and therein lies its appeal. I have found it to be remarkably versatile and it is rapidly becoming the one jacket I reflexively reach for before heading out the door.
Other than the very hottest of days, it does virtually everything I want a motorcycle jacket to do. It has gotten more and more comfortable to wear, and I love the way the jacket moves with me on the bike. Off the bike it stands out as a motorcycle or "technical" jacket, but not in a bad way; I can pretty much guarantee that every time I wear it at least one person will comment on how cool the jacket looks.
I also appreciate the fact that it is tailored a little longer in the back than at the front, while still remaining a predominately "short cut" jacket. This gives it, for me anyway, much more functionality in the real world. It's easy to toss on for a quick run to the store or coffee shop, but is also capable of effortlessly keeping you safe and comfortable on a 500-mile day in the saddle.
Value for Money
Value for money is a subjective, or personal point. The Valve H2O is an expensive jacket, there's no other way to look at it. Further, it's not a textile jacket with some strategically-located leather reinforcements, but neither is it a "pure" leather jacket.
The hybrid nature of the jacket's construction makes it, if not a unicorn, certainly something with few direct competitors. From a touring perspective, riders willing to spend north of a $1000 for a jacket may find the Klim Latitude or Kodiak more compelling options. Both of these are fantastic jackets, but they don't have the same cachet of leather that the Valve H2O offers.
They are more "conventional" touring jackets with a textile chassis, Gore-Tex weatherproofing and goat leather reinforcements. The Valve H2O has a "cool factor" that is rare in touring jackets.
Does this make it worth the money? It's a stretch, to be sure, but for myself, I think it's worth it. In my test riding so far, the jacket has performed very well. It has also proven to be a great daily driver because alongside the technical spec, it just looks damn cool.
Final Thoughts
The Valve H2O jacket is not cheap, but the build quality is superb and there is something intangible about it that you have to experience first-hand to truly appreciate it (and justify the price). It offers solid protection and great functionality for the sport touring rider, while also being a damn capable commuter jacket. The active-fit design, laminated waterproofing, and premium materials have got you covered. And did I mention that the black colorway is sick?
Pros
Exceptional build quality and materials
Complete feature set
Unique combination of leather and textile
Excellent protection
Solid weatherproofing
Cons
Expensive
Ventilation is good, but not great
wBW Specs
Manufacturer: REV'IT!
Price (When tested): $1,099 USD
Made In: Bangladesh
Size Tested: 48 (European)
Review Date: October-December, 2022; January-April 2023
Important Links / Where to Buy