For those of you not filled in on Japanese-UK bike imports, the whole situ is getting obscenely pricey; back in April of last year, we found that Japanese 80s/90s Moto Exotica was harder to get a hold of, rendering the machines twice as expensive as usual. 
With the skyrocketing value of retro revvers sitting center stage, we turn to a motorcycle brand keen on paying respect to that same neon decade; sure, these machines might not be available yet in the UK (or America, or anywhere but China), but the gander is more than enough…for now.
Meet the ZFR 525 R Avenger,  a bike that looks like it rolled straight out of an MTV commercial.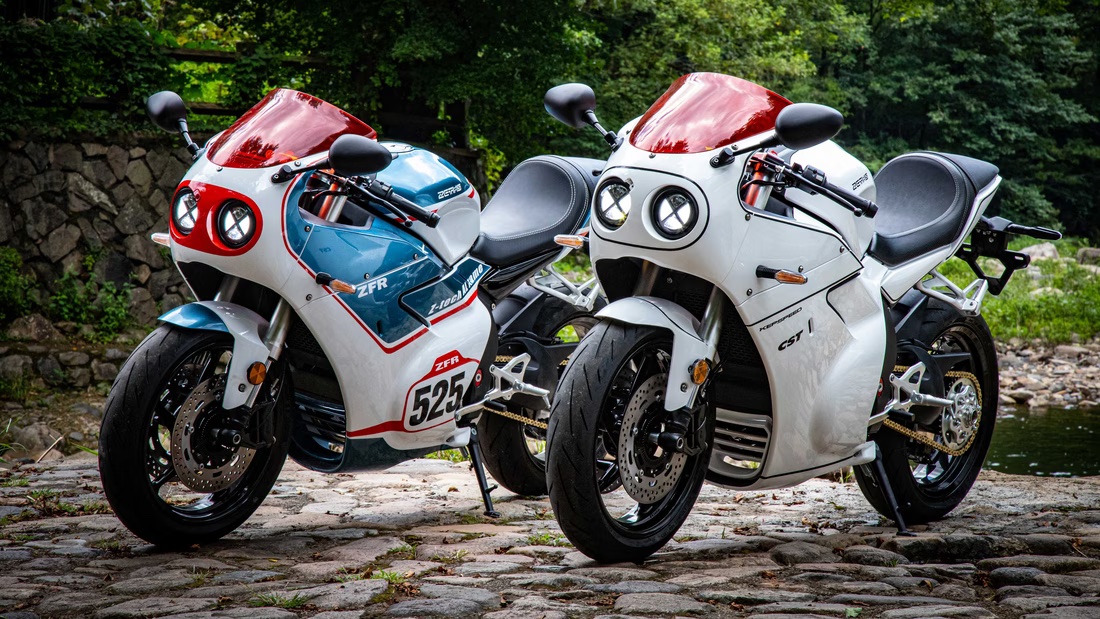 Coverage from Motorrad tells us that the bubbly model belongs to Chinese brand ZETHS, circa 2016. This retro baby comes with rounded fairings, a single-sided swingarm, and 494cc of displacement (around 48-53hp), all accessible from a measured 50Nm of yank. 
This slideshow requires JavaScript.
As for specs, we're told that the Avenger's top speed is ranked at 112 miles (190 km/h); considering the bike weighs in at 403lbs (unspecified whether dry or wet), the translated price estimation of $5500-$7000 USD (from Chinese yuan) seems reasonable, if a tad high. 
This slideshow requires JavaScript.
Other features of the ZETHS ZFR 525 R Avenger include the following: 
aluminum chassis

USD telescopic fork

aluminum single-arm swingarm

cast aluminum wheel

Double-disc brakes with radially-mounted, 4-piston calipers (single-disc brakes at the rear)

Dual-channel ABS

Traction Control (Potential)

Large dash screen
What do you think of the ZETHS ZFR 525 R Avenger?
*Media sourced from ZETHS*