Long before amateur custom bike builders fused Triumph engines into Norton featherbed frames to make the Triton in the 1960s and '70s, Vincent and Indian collaborated on a couple of hybrid prototypes that were stillborn projects.
In 1948, the manager of Indian Motorcycles, Ralph Rogers, and the director of Vincent HRD, Philip Vincent, agreed on a joint venture to manufacture and sell a hybridisation of their machines to the American market.
Two prototypes were created as a result: the better-known Vindian – essentially an Indian Chief with Vincent motor, and the Indian-Vincent – essentially a Rapide with an Indian frame. 
Both machines were one-off designs created at Vincent's factory in Stevenage, England, from two Chiefs shipped over from Indian's Springfield, Massachusetts factory.
Unfortunately, neither prototype was put into production before Indian's temporary demise just a few years later.
Indian-Vincent Prototype
The 1949 Indian-Vincent Factory Prototype combined the exceptionally fast and desirable Series C Rapide engine and components with Indian frame and electrics.
It included several features aimed at US riders, such as high handlebars, additional lights, crashbars and converted left-side gearshift.
The prototype was personally taken by Phil Vincent later that year to Australia, where it has remained most its life. 
Now this genuine, fully VOC-documented, one-of-one motorcycle representing two of the greatest names in motorcycling history will be offered for auction.
It will be one of the highlights at the Bonhams' seventh annual Las Vegas Motorcycle Auction on January 26 at the Rio Hotel & Casino.
Read about the other highlights here.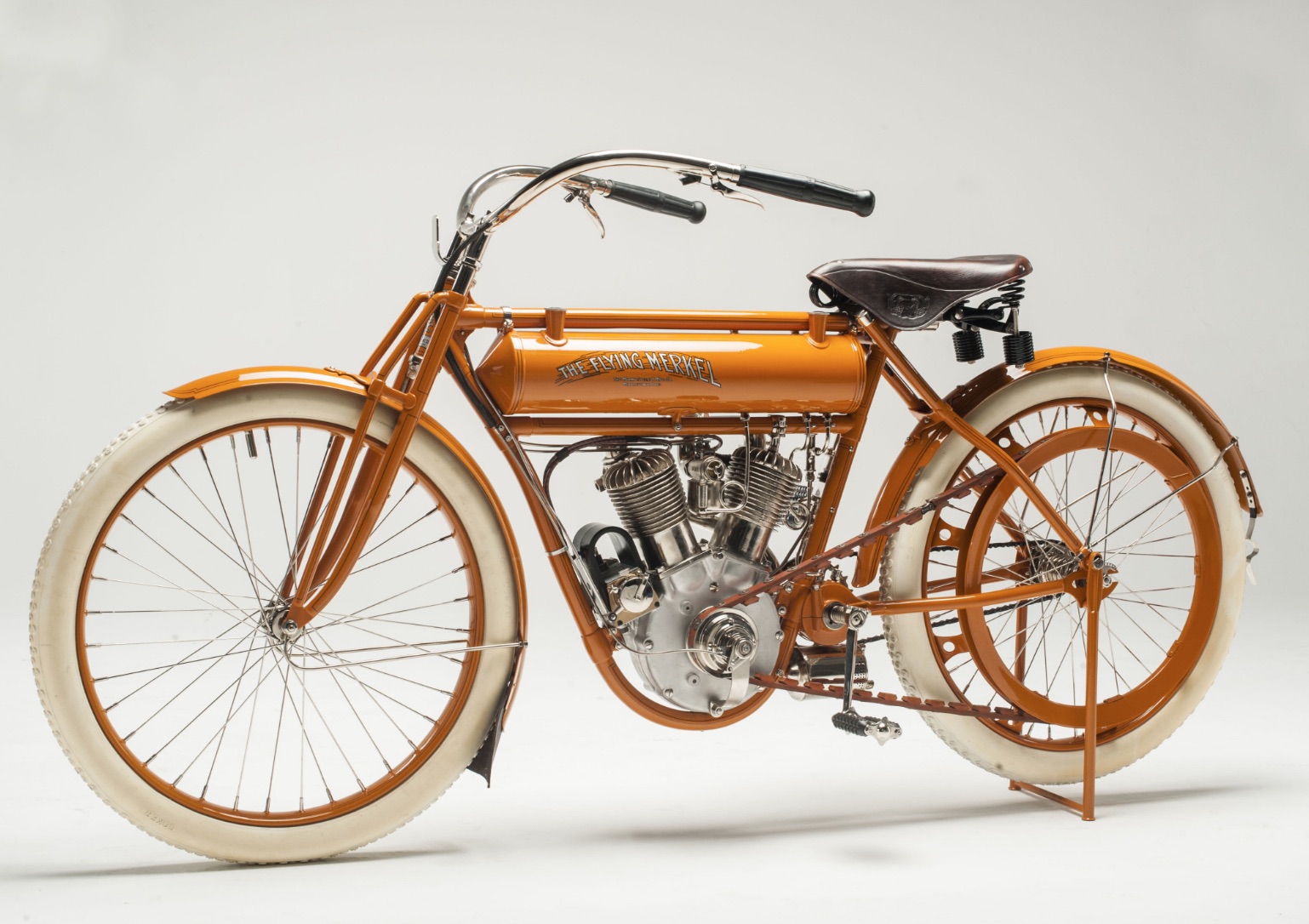 Bonhams estimates it will fetch up to $US300,000 (about $A400,000).
Record Vincents
The hybrid is one of what is possibly a record number of motorcycles from the Vincent marque to be offered in the one sale.
In all, 16 Vincents have been consigned including Comet, Rapide, Black Shadow, Black Prince and Black Knight models. 
"It's exciting to have so many examples in one auction," says Nick Smith, Bonhams' US Head of Motorcycles.
"Vincent is one of the most respected and sought after names in the world of collectors' motorcycles and to have this unprecedented assembly – not to mention being selected to represent the legendary prototype – is just phenomenal. It's an incredible opportunity for Vincent aficionados."