If you have problems with your motorcycle gloves uncomfortably bunching in your palm on the handlebars, Black Arrow Queen Bee gloves might help.
Black Arrow fashion designer and motorcyclist Hannah Smith of Sydney says she has the answer with her new Queen Bee women's motorcycle gloves priced at $125.
They have a smaller, more snug fit across the palm so they don't feel baggy when you're wearing them compared with wearing small men's gloves.
Women ignored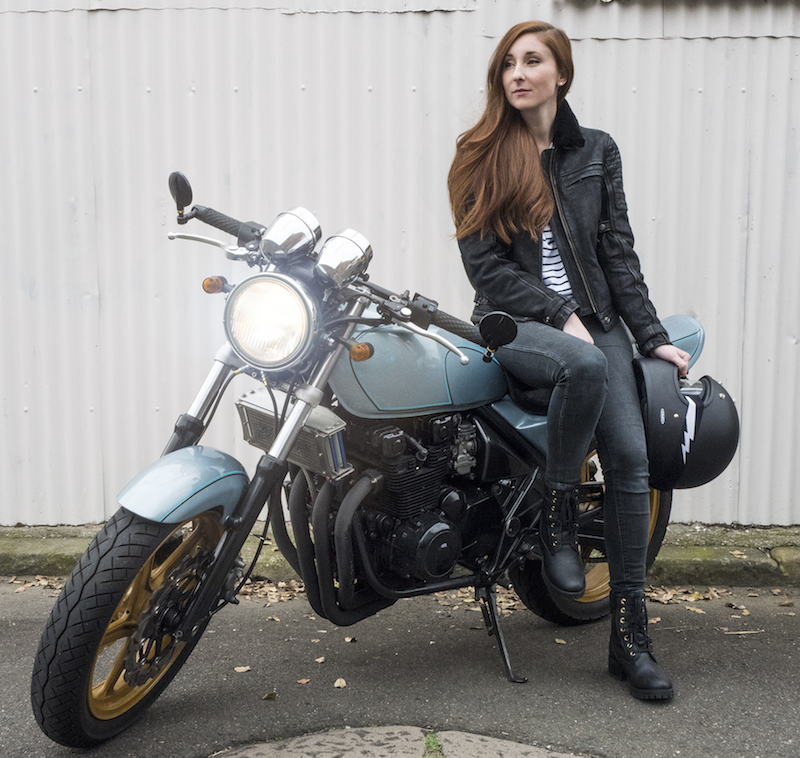 When we spoke to Hannah last year she said many motorcycle stores tried to sell women small-size men's gear.
"Female motorcyclists are a fast-growing sector worldwide; fact," she said.
"So it is surprising to me that many motorcycle stores still think that they only need to cater to men with a token section for women made by the men's brands they stock, instead of sourcing brands that are specifically developed for women.
"Many motorcycle stores have been around a long time and women in motorcycling was always an after thought and while they say they cater to women, the product offering is slim, ill-fitting and dated which of course is not going to sell or bring women into the store to buy."
Hannah has been a fashion designer for more than 12 years specialising in commercial women's gear and belongs to a motorcycle custom culture group called Foxy Fuelers who enjoy motorcycles and fashion.
Queen Bee gloves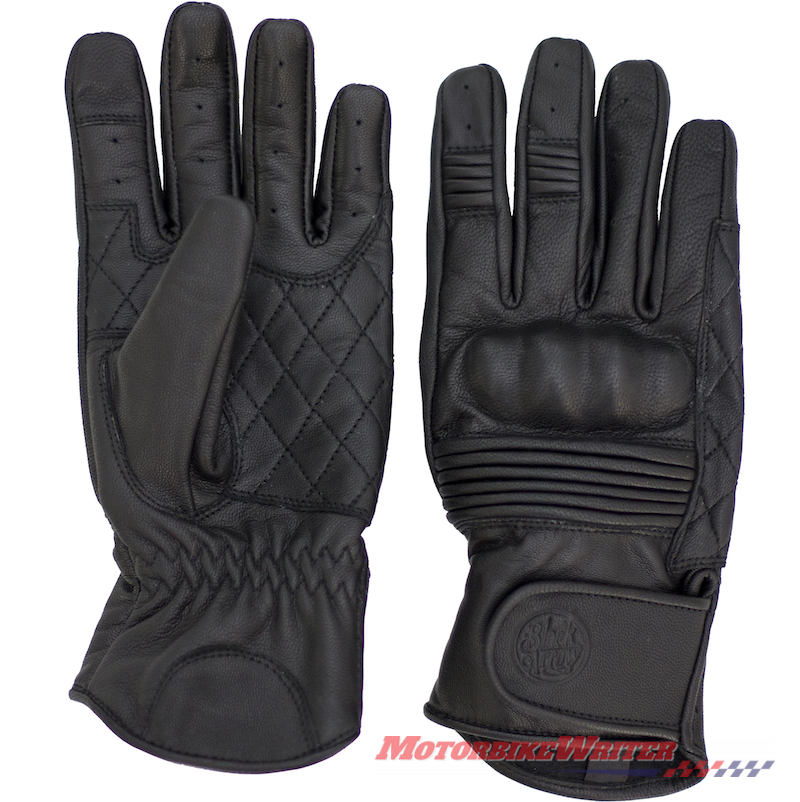 The new Black Arrow Queen Bee gloves are 100% leather and feature tech leather in the thumb and index finger so you can use your mobile without having to take your glove off.
"We've used smaller knuckle armour to get a better fit and stretch panels for comfort," she says.
The Queen Bee gloves are also a bit longer up the wrist to help with jackets that may be a little too short in the arm length.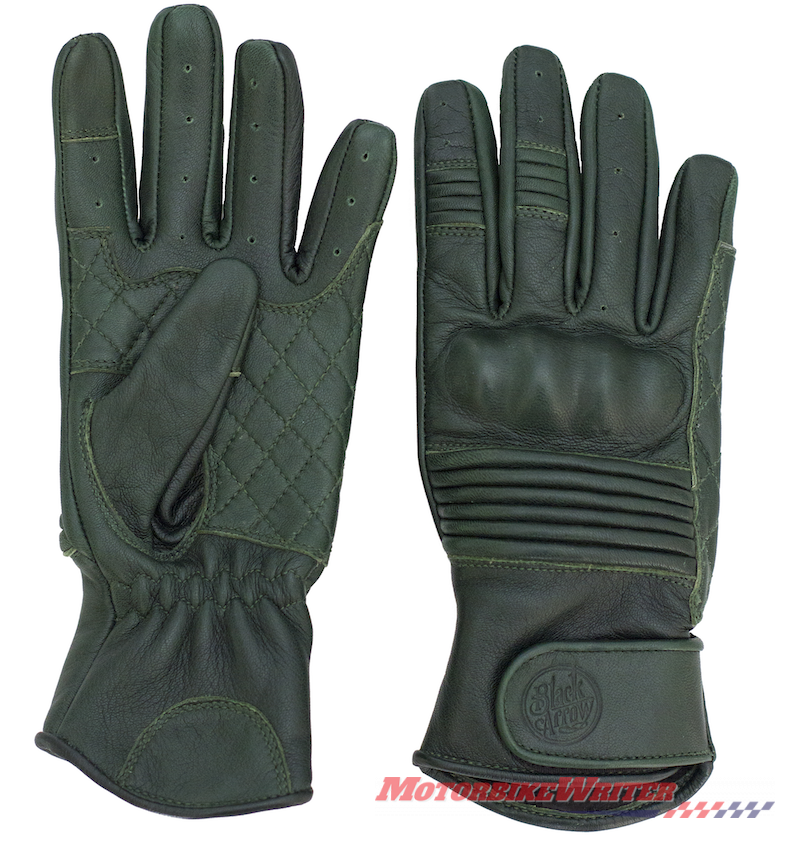 The palm and side have a double layer of leather for abrasion protection with quilted diamond stitching. The top of the wrist has an adjustable velcro strap for a snug fit with an embossed Black Arrow logo.
Although Queen Bee gloves are a snug fit, they will stretch and break in with wear.
Hannah suggests that If you prefer a roomy glove to start with, order a size up.
They come in size 7-10 in black or "forest" with is dark grey.