French rider Katy Calmon will bid for a FIM 500cc motorcycle land speed record on a prototype motorcycle at a disused English RAF base this weekend (15-16 September 2018). 
Katy aims to break the 1km record of 103.913mph (167.233km/h) with the prototype bike based on a Ducati 999R.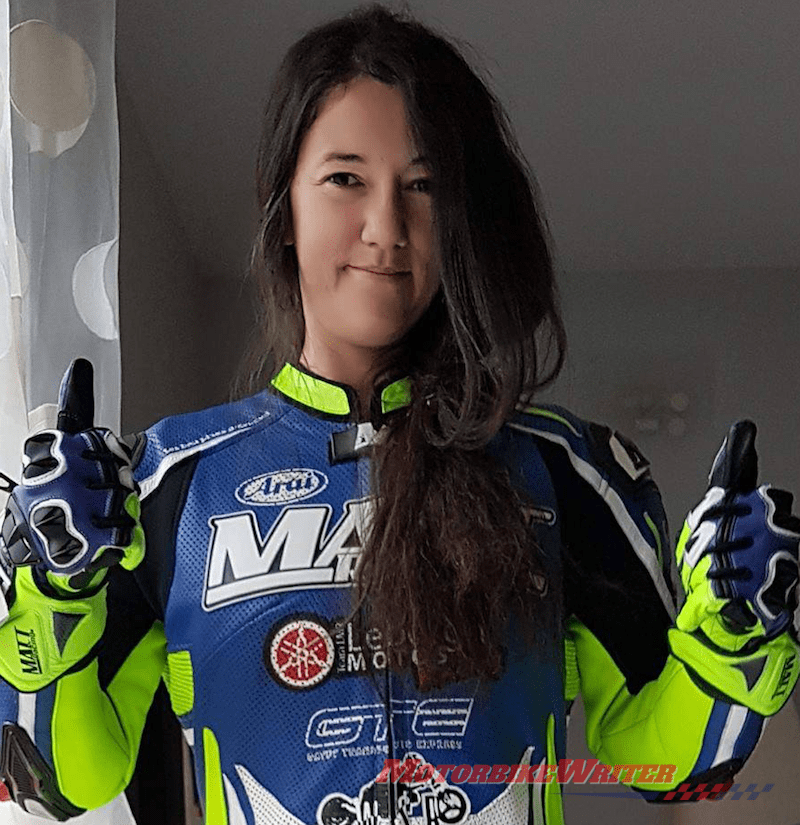 Her bid will be part of the Straightliners Autumn Top Speed Weekend at Elvington Airfield, North Yorkshire, featuring some of the most powerful bikes and other vehicles from around the UK and Europe. 
Prototype
The 120kg French prototype bike is frameless as the machined engine housing is integrated into the rear wheel with the radiator on the back to improve aerodynamics. 
Katy is the riders for a Normandy team consisting of six apprentice engineers who recently qualified at l'ITII Normandie and have been working on the project for three years.
Their project is supported by more than 40 businesses, individuals and schools.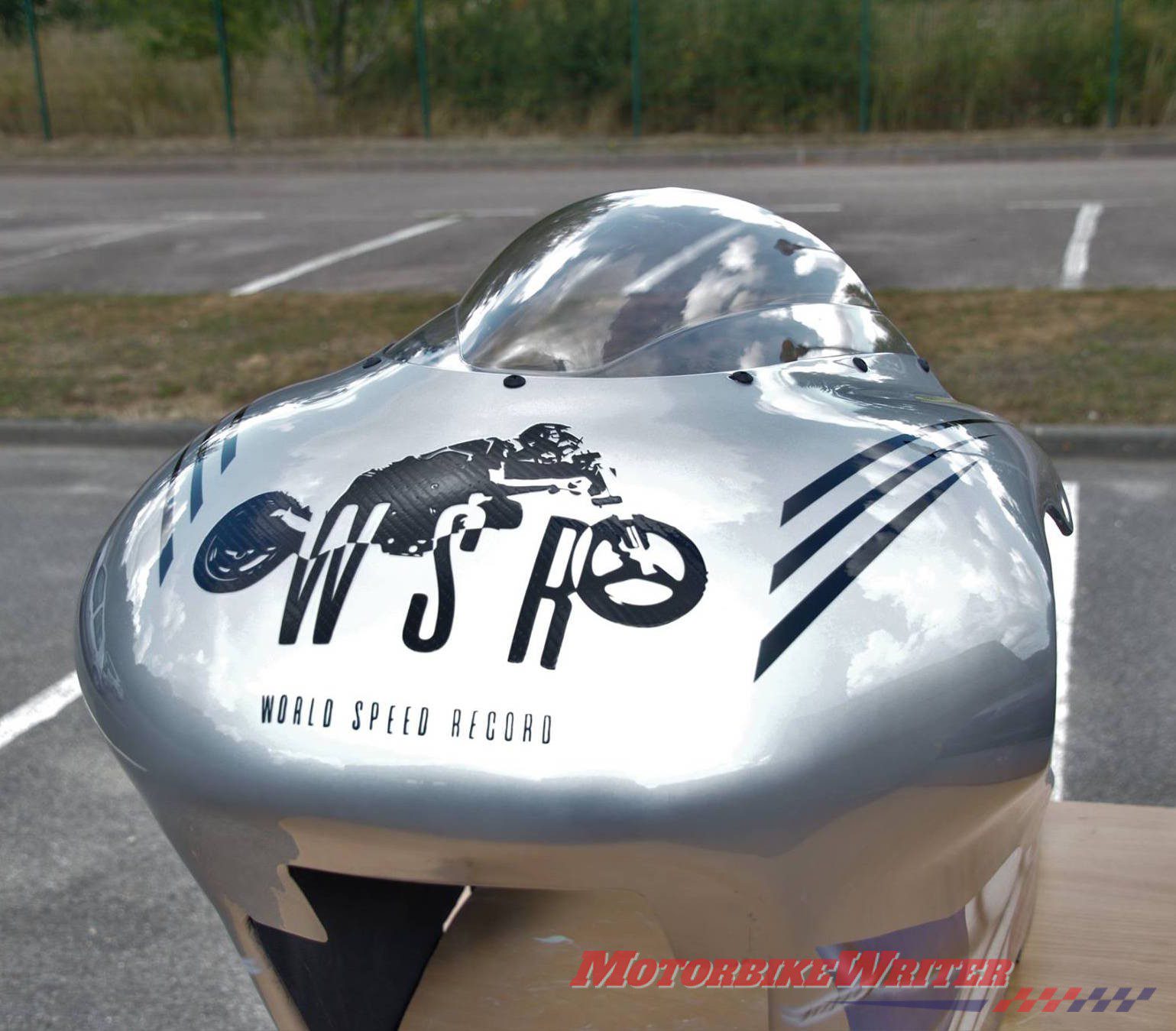 Straightliners
Straightliners Top Speed Weekend is similar to the famous Bonneville land speed events in the US only at a lower cost and more convenient for Europeans.
The Straightliners event is regulated by the Auto-Cycle Union so national record participants must hold an ACU race licence, pass official scrutineering (safety controls) and be a Straighteners Events member.
The event is open to all bikes, cars, mono-wheels and three wheelers.
All speed attempts by competitors are electronically timed, recorded and published by the UK Timing Association.
They can also be submitted to the various speed record bodies such as Guinness World Records.