The first Wednesday in the month is Bike Night in Brisbane at Harry's Diner, which attracts up to 700 riders, so it's a great place to debut our Project CX street tracker.
The joint project with Rocker Classic Motorcycles features "NOS", deliberate rust and canvas. Come and check it out tonight (November 4, 2015) from 6.30pm and have a chat.
We will be part of the Vintage Japanese Motorcycle Club display in the carpark at Harry's Diner whose owner James MacVitie is a bike nut and owns a Triumph Sprint and Yamaha Virago.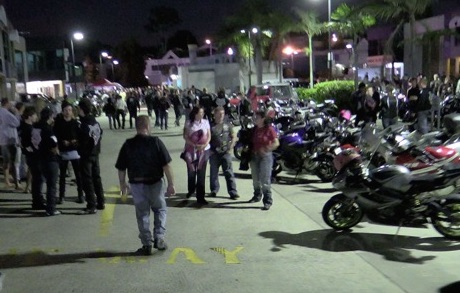 I've been to bike nights in New York, Saigon, Bangkok, Berlin, Sydney and Brisbane. They are a great place to ogle some fine machinery, display your own pride and joy, and meet like-minded people.
Brisbane's Bike Night starts about 5.30pm as commuter riders filter in after work.
The Brisbane Indian and Victory Motorcycles shop is always there with a fine display as well as members of their rider groups, and sometimes there are trade displays and club displays like the VJMC.
But the evening really kicks off about 7pm when hundreds of Northside Wolf Pack riders arrive. Now, with the launch of a southside branch, it should be even bigger.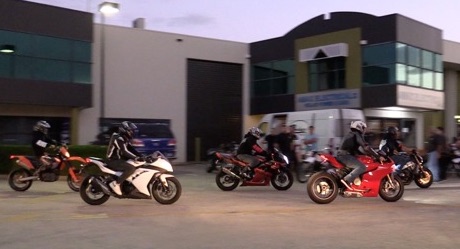 The wolf packs attract a lot of young riders, many of whom ride sports bikes they've bought cheap from midlife-crisis riders who have moved on to adventure bikes, tourers and cruisers.
It's great to see the young riders keeping these bikes and our leisure activity alive.
Readers in other states and countries are invited to use the comments section below to provide the schedule and photos for their local bike night.