Riders concerned about the legality and safety of mounting a camera to their helmet may soon be able to wear one on their body as the police do with the Venture Body Camera.
The lightweight 63g camera promises a lot of opportunities for motorcyclists to film their ride for pleasure or to collect evidence.
The Venture Body Camera costs $US359 (about $A450) and you can mount it to your jacket with a clip like a cop, or use a handlebar mount, suction cup or magnetic mount.
These attachment options, plus the rotatable lens, allow it to be used on your bike or helmet, in your car, or on your body.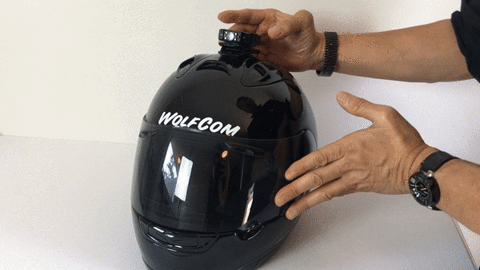 We have seen other action cameras mounted in similar ways, but there are a few extra functions and attachments with the Venture Body Camera.
For $US150 each (about $A190), you can buy attachments such as a headset lens, night-vision camera or button-hole spy lens which could be particularly interesting if you are pulled over by the police!
Venture Body Camera also features a flashlight and you connect it to your smartphone via its own wifi system so you can live stream your ride!
However, we advise being very careful about what you record and/or post .
Police are currently going over Facebook posts to try to catch riders performing stunts on public roads.
Venture Body Camera app
The associated app allows you to use your phone to view what the camera is seeing. You can also store photos and videos on your phone or live stream them.
It also lets you adjust record intervals and camera timeout periods to prolong the 2.5 hours of battery life. You can extend that to 23.5 hours with a $US95 battery pack.
When the battery gets low the Venture Body Camera vibrates to alert you.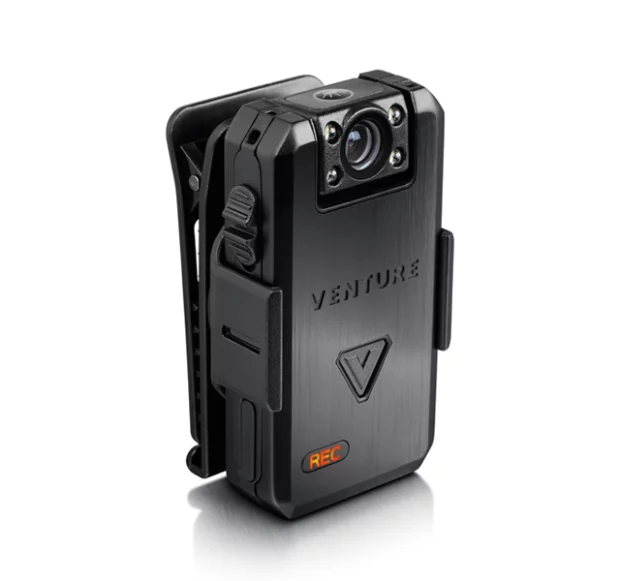 It supports up to 64GB of removable memory.
The camera more than doubled its Kickstarter crowd funding goal of $US25,000 since launching last month and is beginning production.
It is expected to be available in February 2018 and you can order now online.