Toowoomba riding trainer Tony Gallagher watched as his 2001 Kawasaki ZRX1200R sunk into thin bitumen and then fall over in a Crows Nest main street parking bay.
The incident caused about $1700 in damage to his bike that he uses in his business and ruined his $600 Shoei helmet.
To add insult to "injury", Toowoomba Regional Council insurance officer Josie Hooper says council is not liable for compensation.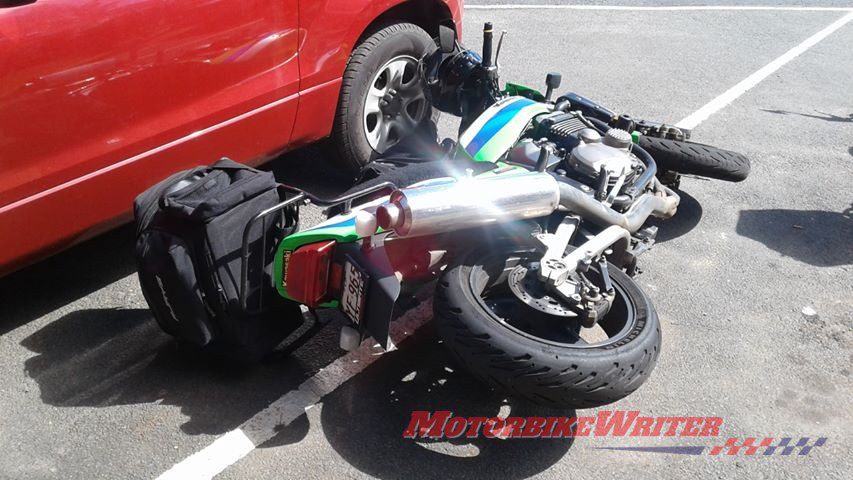 "Under Section 37 of the Civil Liability Act, a road authority such as Council cannot be held liable for claims that arise out of alleged lack of maintenance, repair, or inspection of a road if, at the time of the damage, the road authority was unaware of the defect which allegedly caused the damage," she says in an official letter to Tony two months after his complaint.
The bike was parked in a car parking bay, not one of the 16 special motorcycle bands allocated when Crows Nest became a Queensland's second motorcycle friendly town in 2017.
Crows Nest Motorcycle Friendly Town spokesman Ron Anderson says he is not aware of any other motorcycles falling over in parking bays in town.
Fall from grace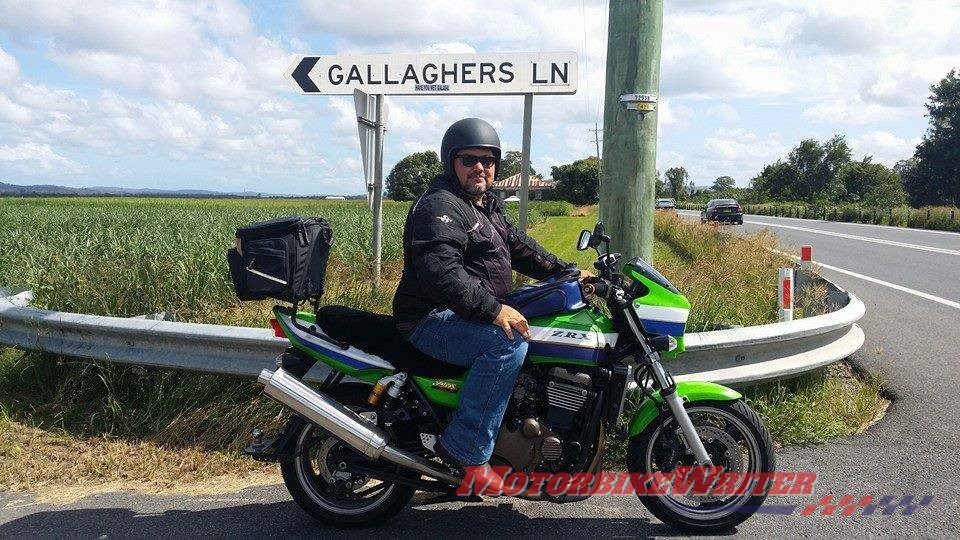 "The bike was parked for at least 10 minutes, maybe 15, before falling over. I saw it fall over," Tony says.
"The bitumen beneath the sidestand failed and the stand sunk into the ground several inches."
Tony contacted council who patched the hole before he left town on the day.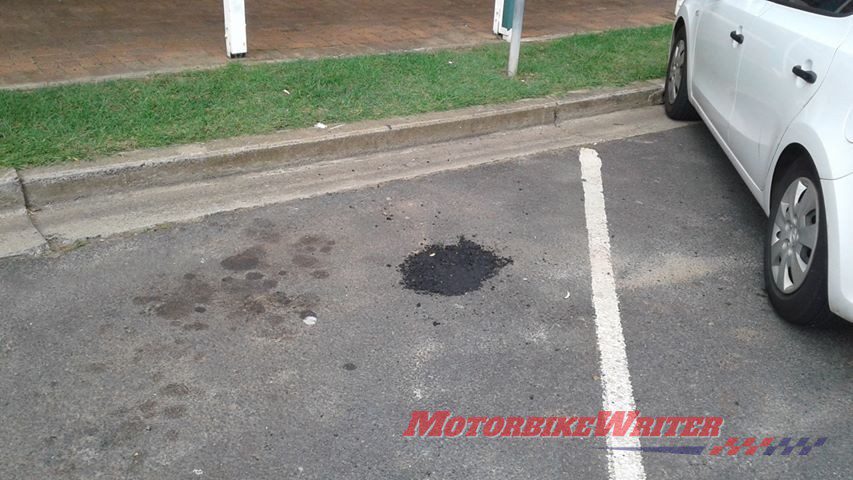 "The staff member who did the repair apologised to me," Tony says.
"I would argue that they could have reasonably known that there was a fault with the road surface as there have been issues with the adjoining footpath and kerbing.
"As TRC are fully aware of these issues, the quality of the road surface where vehicles park should have been investigated and rectified prior to this incident. As such TRC have breached their duty of care.
"I went back the following Monday on my GPZ and noticed parks further up the hill are decaying — not obvious in the park I was in.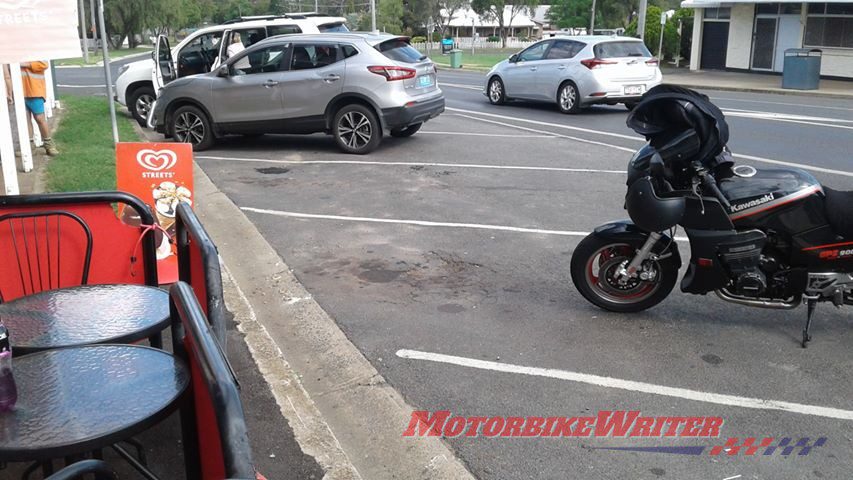 "Hardly a 'Motorcycle Friendly Town' if you can't park your bike safely."
Tony says the bitumen was about 10mm thick with mud underneath and suspects an underground water problem.
He returned to the site this week and says there is moisture coming from the patched repair.
The incident occurred on a mild April day, so there was no problem with melting tar.
Tony says he has witnesses who can prove his bike did not roll off the stand and was parked facing uphill.
Many riders put down a squashed soft drink can or some other sort of "puck-style" item for their stand on soft ground.
However, you wouldn't think you would need one on this asphalt surface!
No liability
Legal precedence shows that council is cannot be held liable if they did not know about the damage.
In her letter to Tony, Josie says their investigations found that council was unaware of "the specific characteristic of the road and/or car park you say caused the damage to the motorcycle".
TRC says riders can report road damage to Customer Service on 131 872. Customer Service will create a ticket in the system to have the incident investigated by the relevant team in Council.