Recently announced roadworks and safety initiatives on the famed Oxley Highway in NSW do not mean the speed review has been cancelled.
A Roads and Maritime Services spokesman told us the Oxley Highway Speed Zone Review is "still being finalised".
We've been told the speed review is "imminent" for the past year. 
RMS had planned to reduce speed limits by as much as 40km/h on the road between Wauchope and Walcha, including the popular mountain section.
Speed review reprieve
However, local rider Ken Healey and several residents and business people protested against the move, successfully gaining a reprieve for the highway. Check out the Save The Oxley Highway Facebook page here. 
Part of the protest action was a petition which was launched on November 5, 2016.
Ken says he is closing the petition with 10,321 signatures from the digital and print version.
"Let's get that to 15,000," he urges.
Click here to sign the e-petition.
Roadworks pamphlet
Meanwhile, residents have received a pamphlet about roadworks on the Oxley Highway with no mention of speed limits.
"All the RMS talked about was roundabouts, road widening and road re-surfacing. Nothing about our little section on the hill was mentioned at all," Ken says.
"People power has definitely slowed down the process of reducing the speed limits." 
RMS says the pamphlet traffic alert relates "purely to routine maintenance work".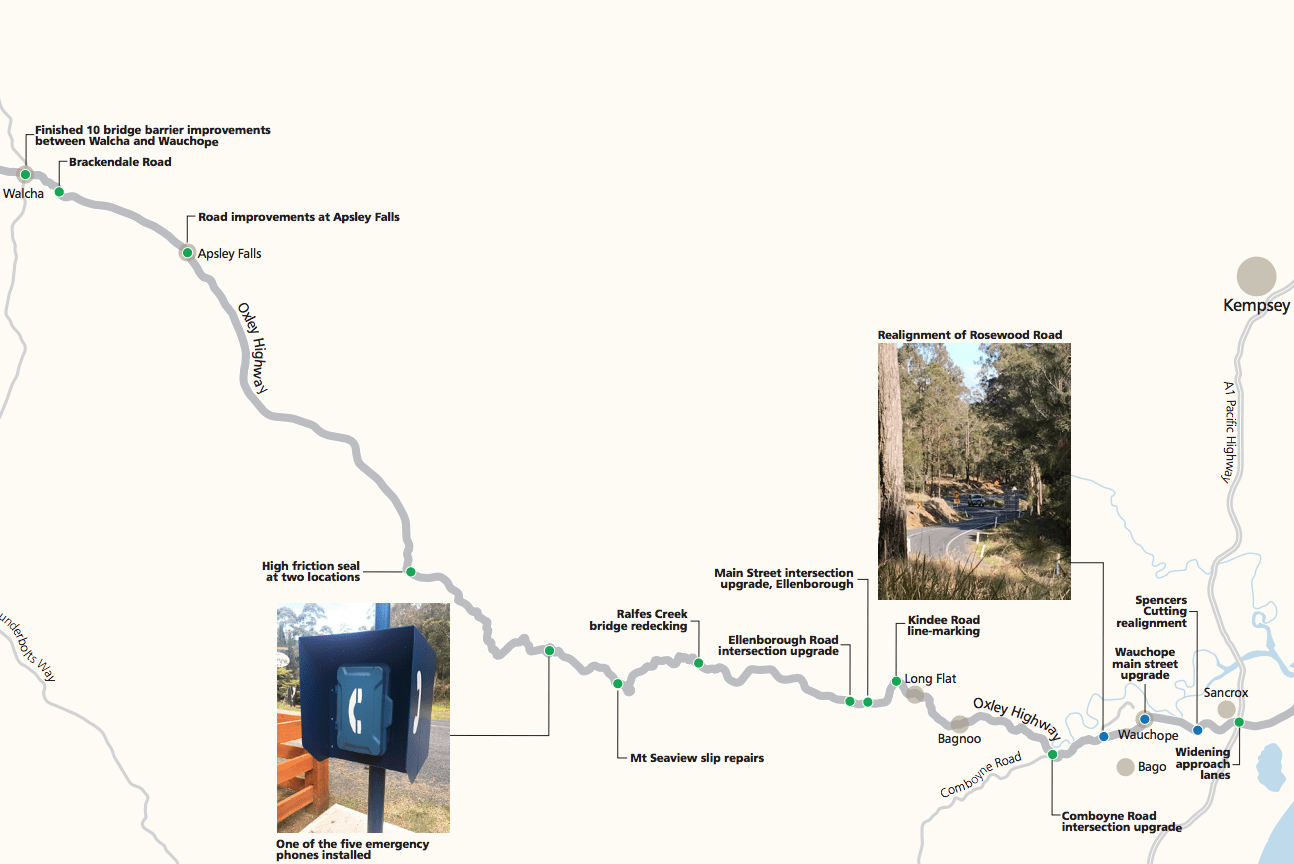 Emergency satellite phones
Among the works are upgrades too the solar panels on the emergency satellite phones to improve their reliability.
The phones and associated pull-over areas were installed at five locations along the highway in December 2016.
These locations were identified in consultation with the NSW Centre for Road Safety and the Motorcycle Council of NSW.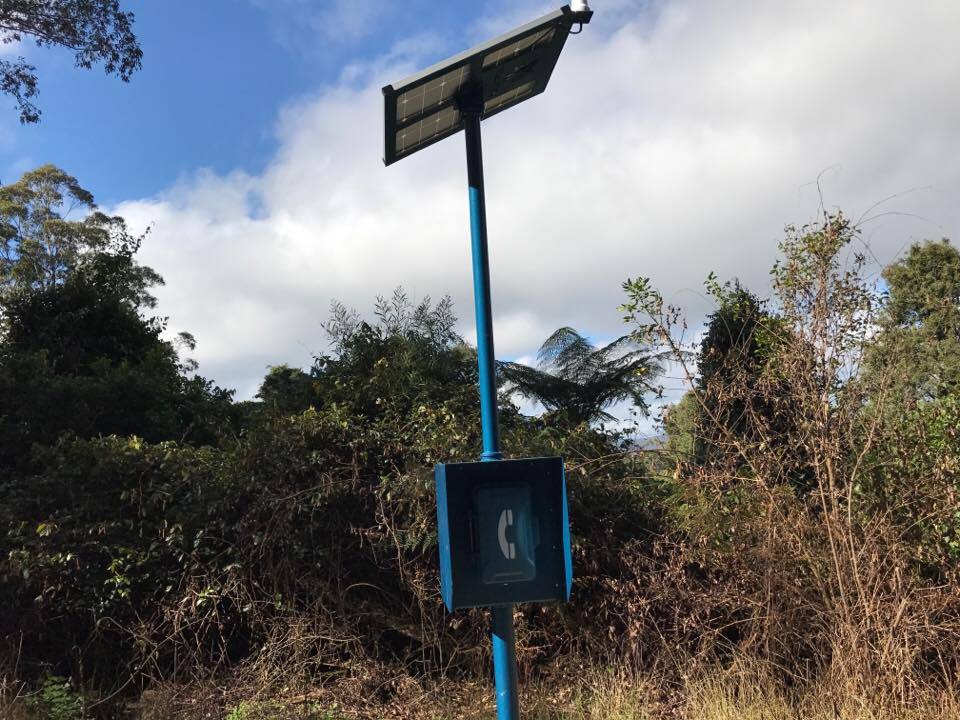 The sites were selected based on mobile phone coverage blackspots.
Calls on the emergency phones are free and answered 24 hours a day by the NRMA call centre. Riders are advised the satellite phones can experience a slight delay.
"Please be patient and wait for the reply before you continue with the call." the RMS says.
The five phone locations are: rest area east of Ralfes Trail Road; rest area east of Knodingbul Road; Gingers Creek Road House; Coachwood Road; and Seaview Road next to Enfield State Forest.