Just a short while ago, we covered Triumph's brand new motocross machine, which was revealed at the final round of our community's very first SuperMotocross World Championship; now, we've got a whole range of bikes premiered at MotoGP Bharat – India's maiden voyage as Grand Prix hosts!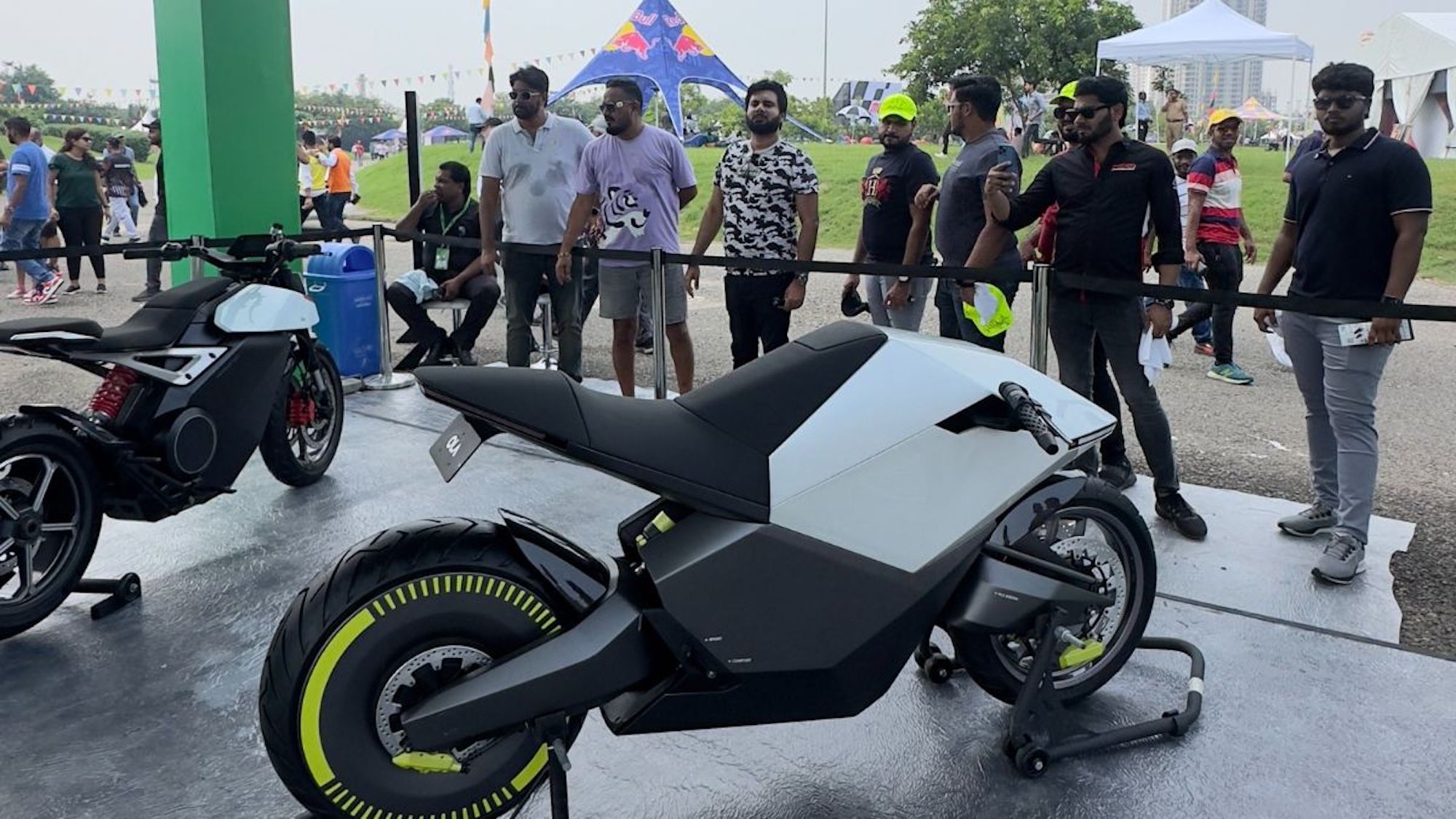 The debutantes are none other than Ola Electric's zero-emission offerings, punted out to great pomp and fanfare back in August of this year; curator Samreen Pall states in coverage from News18 that the lineup, while not in use at MotoGP Bharat, was showcased at the "fanzone," adding intrigue to Ola's big contribution: The lending of their new S1 scooters for typical ICE machine tasks such as marshaling.
This slideshow requires JavaScript.
Naturally, Ola's electric motorcycles got the majority of compliments – and Ola Electric's Chief Marketing Officer is jazzed at what this means for our sustainable future:
The inaugural MotoGP Bharat will go down in history as a pivotal moment for Indian motorsport, and we are thrilled to have played a part in this historic occasion… we are absolutely delighted by the overwhelming reception our motorcycle portfolio has received at the MotoGP Bharat."

"At Ola, we are resolute in taking homegrown innovations and products to the global stage, firmly establishing India on the global EV and motorcycle map."

– Anshul Khandelwal, Chief Marketing Officer at Ola Electric (News18)

A quick recap on Ola Electric's zero-emission motorcycle range:
The lineup consists of four models – "Cruiser," "Adventure," "Roadster" and "Diamondhead"

All four models are expected to debut in 2024

Ola Electric anticipates this range to be a global contender, meaning that we will likely see this lineup made available in the U.S., if all goes well in 2024.
What do you think of Ola Electric's zero-emission bike lineup?