A fastidiously restored trio Norton Commando bikes is among a dozen restored classics on offer at the Shannons Winter Timed Online Auction from 19-26 August 2020.
Click here for our tips on how to buy a motorcycle at auction.
Norton trio
The jewel of the trio, all restored to an exceptional standard by noted Sydney Norton specialist, Paul Hibbard, is a rare and desirable 1974 Commando 'John Player' 850 (pictured top of page).
This single year 'tribute' bike, with its 828cc air-cooled OHV parallel twin engine, is a rare sight in Australia, as the majority of the estimated 200 built was delivered to the USA. Because of the quality of its restoration and its rarity, this visual replica of the factory's racing bike of the era is expected to fetch $24,000 – $28,000 on August 26.
Another stunning Norton Commando is a 1971 Commando 750cc that has had in excess of $20,000 worth of new or old stock parts sourced from the UK used for its restoration. The Norton has covered just 150 miles (240km) since it was completed and because of its significance as one of Norton's hallowed Commando sports bikes and its peerless condition, it is expected to sell in the $20,000-$25,000 range.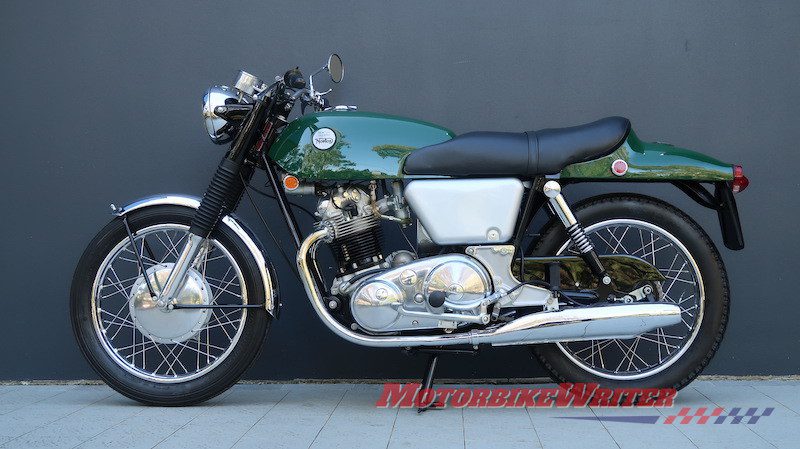 Similarly desirable for Norton enthusiasts is a 1968 Norton Commando Fastback 750 restored to a similarly-high standard that has covered just 12 miles (19km) since its completion. It is expected to bring $15,000-$18,000.
Other highlights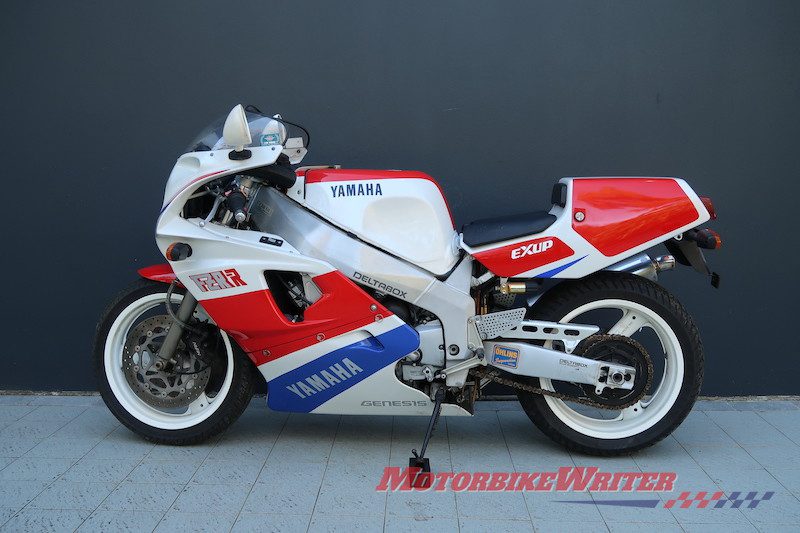 Another factory racing replica is a 1989 Yamaha FZR750R-R 'OW01', one of only 500 built.
Although it was a street-legal machine, the OW01 had a spec sheet that was all about racing. It is expected to sell for $15,000 – $20,000.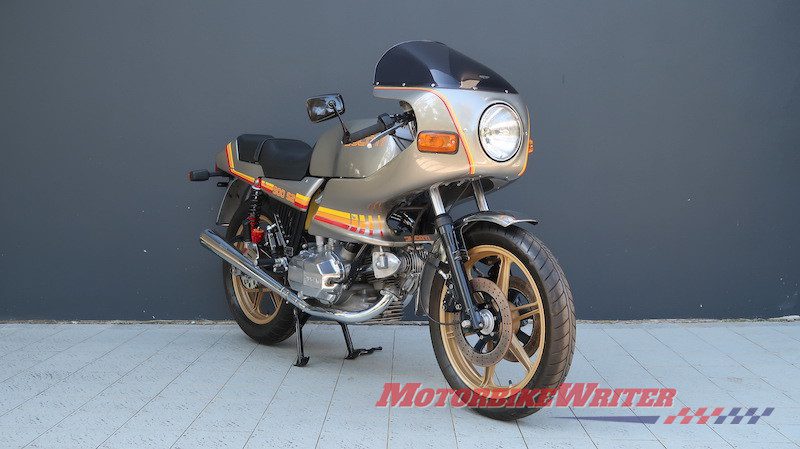 Two beautifully restored Ducatis from 1969 and 1985 will tease Italian motorcycle fans: a 1969 250 Mk3 ($18,000 – $22,000) and a 1985 Ducati 900 S2 ($15,000 – $18,000).
From the late 1920s and early 1930s come three standout British bikes with no reserve:
A rare 1935 Panther Model 100 'Redwing' 600cc;

1930 Sunbeam Model 9 500cc (both $20,000 – $23,000); and

1929 BSA S-29 500cc 'Sloper' motorcycle ($17,000 – $20,000).

1929 BSA
There is also an extremely rare 1912 Peerless 500cc built by A G Healing & Co. Pty Ltd of Melbourne, Australia's largest motorcycle manufacturer at the time.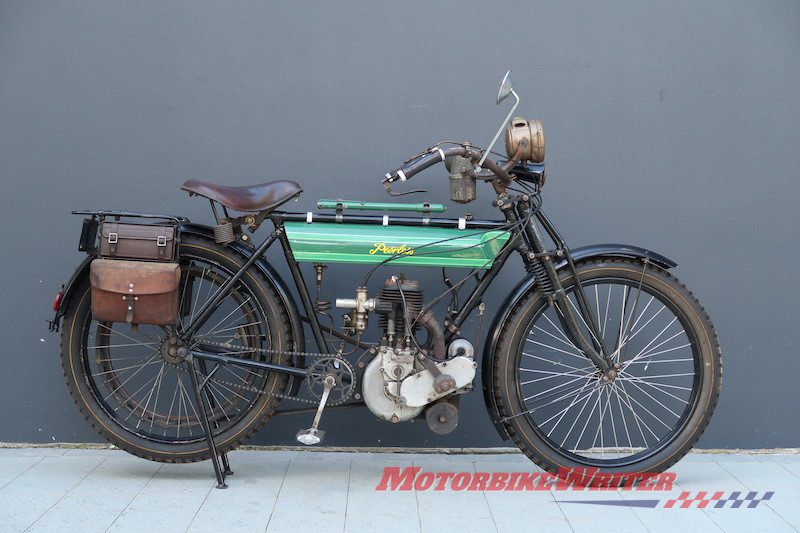 It is understood to be one of only four or five left in existence. The bike is powered by a 3½hp Fafnir 500cc side-valve engine.
This bike has competed in various Veteran Motorcycle Rallies and is eligible for the forthcoming National Veteran Motorcycle Rally on 17-22 October, 2021 in Manjimup, WA. It is expected to sell for $15,000 – $20,000.
A Sydney motorcycle enthusiast and V&HMCC member is also offering a 1958 Ariel VH Red Hunter 500cc ($14,000 – $18,000) and a rare Austrian 1954 Puch SGS 250cc 'Super Sports' offered with 'no reserve' and expected to fetch $7,000 – $10,000.
Showroom opening hours
The Sydney Auction showroom has re-opened under reduced hours of 10am-4pm, Monday – Friday.
The Melbourne Auction showroom is closed due to Stage 3 restrictions.