Harley-Davidson has shoehorned the High Output 103 Twin Cam engine into its fleet of Softail and Dynas, but some countries, such as Australia, will have to wait for the more powerful Dyna.
The High Output engine has extra bottom-end torque thanks to bigger cams, but also requires an electronic throttle and apparently that makes it louder.
Harley-Davidson Australia marketing guru Adam Wright says "regulatory issues" in Australia, Japan and some European countries over noise prevents the conversion from standard to High Output engine.
"We're still fine-tuning that aspect," he says. "It's hard to know when it will be done. It's up to engineering as to how they work through those issues."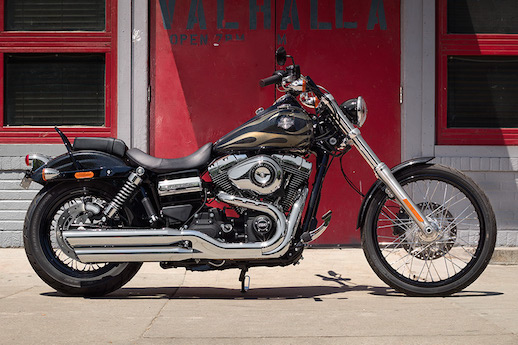 The same issue prevented the Street Bob from moving up from a 96 Twin Cam to the 103 a couple of years ago, but they eventually resolved that issue, so it should be only a matter of time before all the Dynas have the 134Nm High Output engine.
For now, the Dynas get extra colour options, including Olive Gold, Hard Candy Cancun Blue Flake, Crushed Ice Pearl and Velocity Red Sunglo.
Meanwhile, Adam says he is confident the new High Output engine in the Softails will increase sales even further.
Currently their top-selling bike and the third-top bike in Australia is the $29,495 Softail Breakout. A bigger engine could promote it even further up the order.
Prices for the 2016 model line-up will be released on October 1 and Adam isn't commenting on how the new models will be priced.
There is speculation that the new Slim S and Fat Boy S with the Screamin' Eagle 110cui (1800cc) engine will be priced about half way between the standard models and a CVO, which can vary up to about $16,000 extra.
However, Adam says a CVO is "much more than just a bigger engine", so maybe the new S models won't cost a lot more.
"We don't see it impacting on CVO sales because a lot of the CVO parts are one-off that you can't get over the counter," he says.
It is believed Harley sells about 500 CVO models a year and the most popular in recent years has been the CVO Breakout.
Adam is "pretty excited" by the 2016 product line-up and so he should be.
This year, Harley surpassed Honda to be the top-selling road bike brand in the country. Now, with this new line-up of more powerful cruisers, cruise control available on Softails, Sportsters with upgraded suspension, Street 500 with bigger brakes and the Road King with hard bags, Harley should hold its sales crown.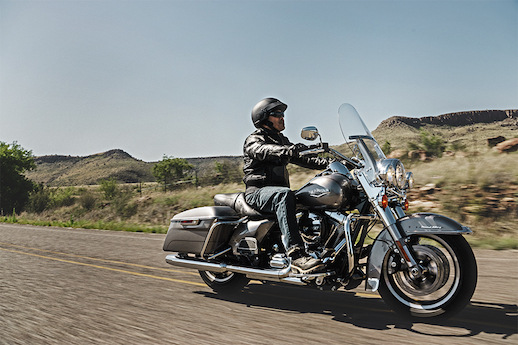 "With any manufacturer these days it's all about getting product to market," Adam says.
"We live in a fast-moving world and consumers like to be on the forefront of new products and technology so it's important we bring new products to market."
MotorBikeWriter will be joining about a dozen other Aussie journalists in Japan in a couple of weeks to ride the new fleet of Harleys and to visit a couple of radical Tokyo custom bike shops.
Stay tuned for our ride impressions and some great photos.