Today we head to New Zealand for two short weeks to explore mainly the South Island by motorcycle.
We've ridden and driven in New Zealand on several occasions and have yet to be disappointed with the roads and scenery.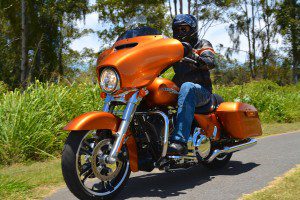 This time we're riding a Harley-Davidson Street Glide hired from Auckland Harley-Davidson. We'll ride down to Wellington, across on the ferry to the South Island where we will do a counter-clockwise lap before heading back across the "ditch".
To make Kiwi travel a little easier, we've created an account on the NewZealand.com website and saved some items into the "Your Trip" collection.
You can sync your account to your phone or tablet and they have built a free app called The Essential New Zealand Travel App. It's a travel planner that you can load before you go.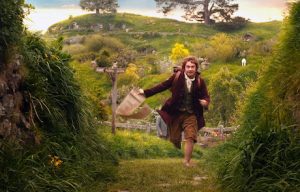 As the final instalment in The Hobbit trilogy has just hit the cinemas, we'll be visiting some of the 200-plus scene locations from the movie. The website includes many of these and Hobbit-oriented attractions, so we've already loaded a couple. (We'll also try to catch the film on the way over!)
Once you're in New Zealand, the app will show you all the best attractions and experiences near your location. 
It doesn't matter if we don't always have wi-fi where we go as the app can be used offline to access your planned itinerary.
You can also save all your favourites into a collection called "Your Trip" so you can review it later and bore all your friends.
The Essential New Zealand Travel Guide App is available on the App Store or Google Play.