Triumph has just partnered up with Beeline, a company that caters to two-wheeled navigation systems, to deliver an upgraded, industrial-strength navigation system with a minimalist design and laser-etched Triumph features, compatible with any motorcycle. 
According to a report from AutoEvolution, the new navigation system hit the UK's store shelves this past weekend and is anticipated to be a big hit – especially since this model is based on the trendy Beeline Moto device introduced back in 2019.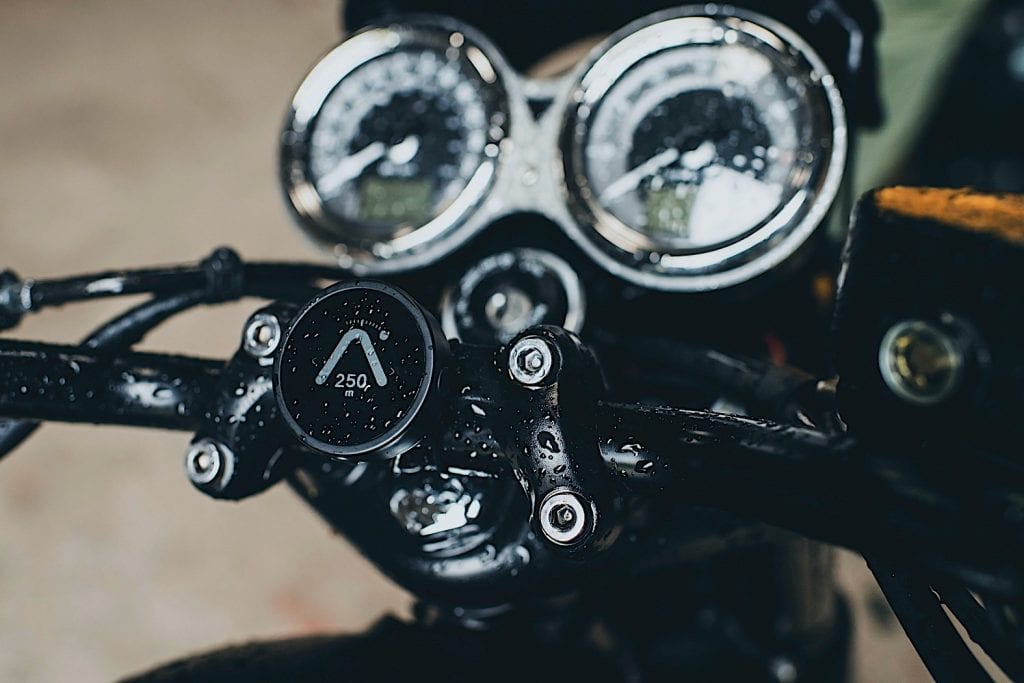 The system features an IP67 waterproof and shockproof case that sports the iconic 'triumph-branded packaging' and is said to fit any motorcycle handle – specifically, Triumph models (take your pick of models from this list curated on WebBikeWorld). Simply install the elasticated snap-mount onto your bike of choice, and the system locks in with an easy push and twist.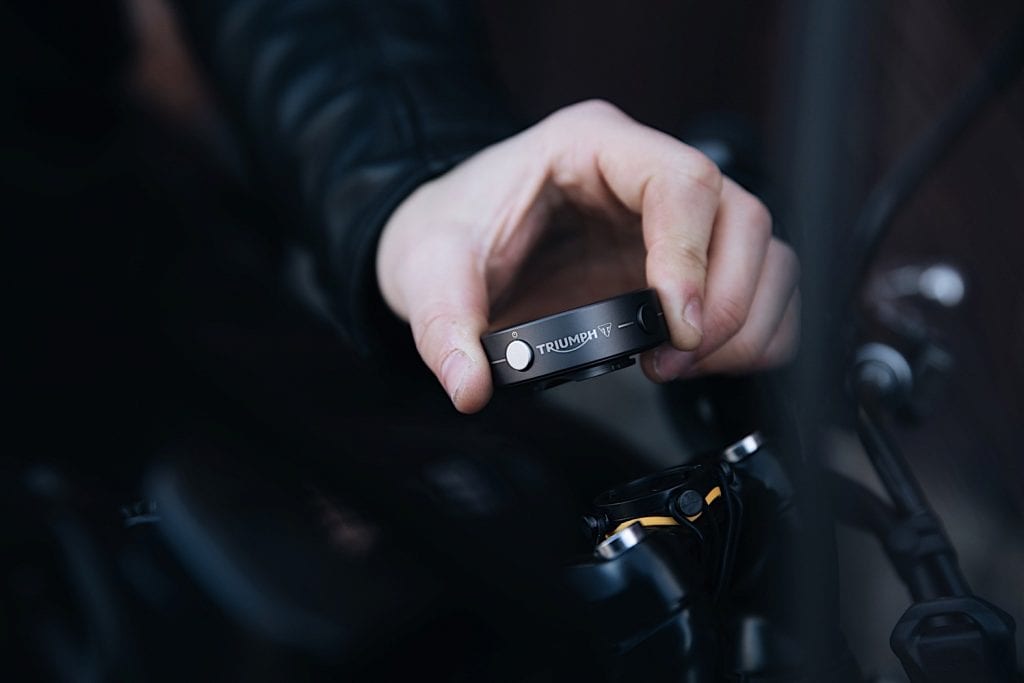 Should you decide that you can't wait for the Triumph Beeline to make its way across the Atlantic, Beeline's website currently has the original, non-Triumph "Beeline Moto" available for purchase – and if you really love the concept of the Triumph Beeline, the navigation company also carries modified systems outfitted for bicycles. 
…Not that we're especially keen to drop our motors and go for a pedal, but the option is there. 
According to AutoEvolution, the system will be compatible with motorcycles in the UK, Europe, USA, Canada, Australia, New Zealand, and Japan. 
Looking forward to when the Triumph Beeline makes its way to the Western Hemisphere – until then, long live Triumph!