The Immediate Focus Is on Smaller Displacement Bikes
Yesterday we reported on the fact that KTM's boss, Stefan Pierer would like to buy Ducati in order to build higher displacement bikes. In the same interview with Speedweek, the CEO let slip that his company will build a 500cc motorcycle. That bike would come with the help of its Indian partner Bajaj.
Pierer didn't go into details much about the motorcycle other than the fact that it would be manufactured by Bajaj for KTM. He said he wants the bike to be able to compete with Japanese bike manufacturers. I assume he means Suzuki, Honda, Kawasaki, and Yamaha. Honda and Yamaha are the top dogs, and Pierer's KTM would likely be gunning for those two companies.
"Growth is happening in the emerging markets today, and in these emerging markets 'premium' is the mid-range of 500 to 800cc," said Pierer.
The new KTM 790 Adventure also fits into this section of the market. Piere made it clear that KTM will be pushing that model pretty hard in the immediate future. He spoke of the upcoming 500cc model close the same time in the interview that he discussed the 790 Adventure. That makes me wonder if the smaller displacement bike will follow much of the 790's formula. Let's hope so.
The Mid-Range Bike Wars Heat Up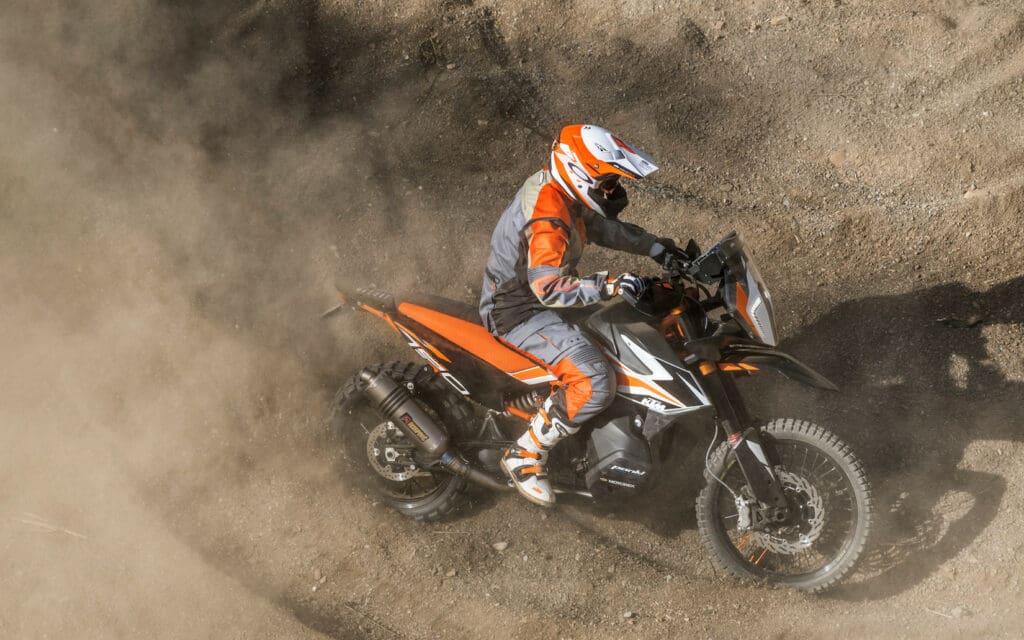 KTM has big plans for the 790 Adventure. The company wants to sell 15,000 of them in the next year alone. Pierer also said the company plans to add variants of the 790 to its lineup, including a supermoto version at some point.
The upcoming offerings are part of Pierer's overall plan for the company as the motorcycle industry changes.
"I'm very satisfied with our motorcycle business this year, but I'm feeling a global change."
He said that despite good things for KTM, there's a lot of uncertainty around the world.
"In Europe, 2018 went very well. But we do not know how Brexit will impact. In America, we have an unpredictable president. We do not know what will happen there tomorrow."
According to Speedweek, the company sells around 265,000 motorcycles per year. It has brought the brand Husqvarna up considerably, increasing sales from around 6,000 to more than 30,000 in just five years. The number of employees under Pierer's reign has risen from 150 to 5,000, with a few hundred more being employed by WP Suspension, which KTM owns.
No matter what happens, Pierer seems to think KTM can continue to build on its success. If it continues on its current path of positive growth, the future should be bright.