The Austrians Gaze Lovingly at the Italians
In an interview with the German website Speedweek, Stefan Pierer, the CEO of KTM, said he would be interested in Ducati to continue KTM's current positive momentum.
Pierer discussed Ducati as a possibility after being asked if KTM could continue to compete with its twin-cylinder engine or if it'll have to go with more cylinders and larger displacement. He said a three-cylinder engine would be possible if KTM's partner Bajaj bought Triumph.
Bajaj has expressed interest in that kind of deal, but Pierer said he sees Ducati as the right move.
"I have an emotional relationship with Ducati," Peirer said. "Ducati is Ducati, there's nothing to shake about that. The only brand that would fit us is Ducati. Everything else you can forget. MV Agusta is too small."
A KTM and Ducati Marriage Makes Sense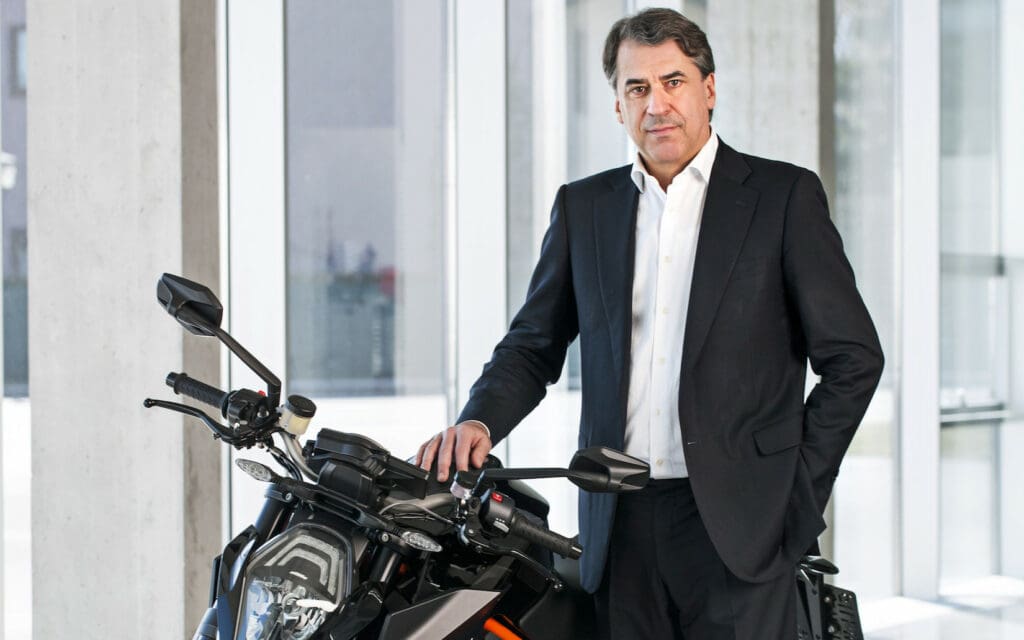 As Visordown points out, a stronger connection of some kind between the two companies actually makes a lot of sense. Audi currently owns Ducati, and Audi's engines can be found in the KTM X-Bow. There's already a connection between the two brands. It would seem that KTM would be the first to know how to broker a deal of some kind.
Then there's the question of money. Audi reportedly paid around 740 million euros for Ducati back in 2011. It would probably go for more money now. When asked about actually coming up with that kind of capitol Pierer didn't seem to be too worried.
"Audi may soon have other priorities than a motorcycle plant due to the diesel affair and e-mobility. Ducati is the Ferrari of the motorcycle industry. Of course, having such a brand in our group would be interesting."
He went on to mention homologation, Euro 5 emissions, the need for many bikemakers to expand to Asia and specifically India to survive. It seems Pierer sees Ducati as a smart move for his growing company, and KTM is growing.
Since his appointment as CEO in 1992, Pierer has brought KTM to prominence. It went from 150 employees to around 5,000 today, and it now owns Husqvarna and WP Suspension. Adding Ducati would help continue the company's extensive expansion.