Will BMW follow Honda with naked versions of its flagship K 1600 tourer like the Gold Wing F6B and F6C?
These radical customs seen here from Japan could be very well the start of the next versions of the BMW K 1600.
They were produced by BMW Motorrad Japan as part of their Ignite Straight Six project, so it's not a totally unrelated independent venture by a custom house.
BMW has been active in recent years with custom models that eventually have become production models.
In fact, the 1649cc six-pot K 1600 began life as the Concept Six.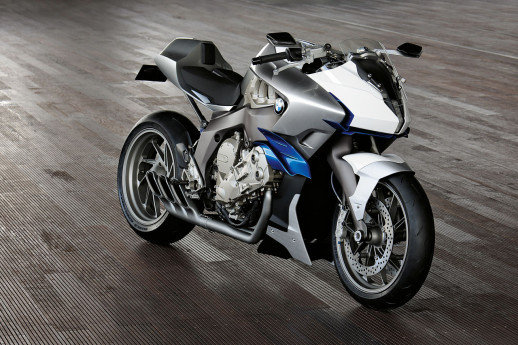 However, the Concept Six was a muscular sportsbike that looked nothing like the eventual production version K 1600 tourer.
Another well-known concept was the Concept 90 produced by Roland Sands Designs which also looked nothing like the popular R nineT production bike.
So we wouldn't treat too lightly these Japanese concepts. They could eventually make it to the drawing board, albeit in substantially modified form for production.
We quite like them and believe there is a strong market out there for over-muscled cruisers like the Harley-Davidson V-Rod Muscle and Ducati Diavel, or even the new Honda Gold Wing F6C.
These Japanese custom concepts are made with the K 1600 GTL engine and frame by Kenji Nagai of Ken's Factory and Keiji Kawakita of Hot-Dock Custom-Cycles.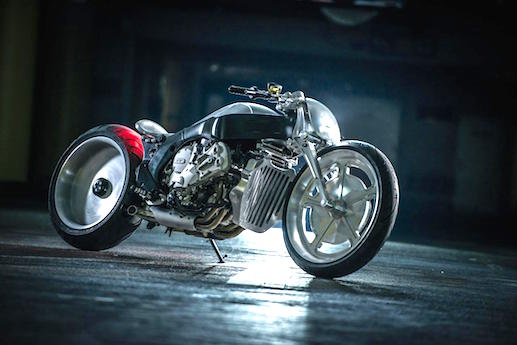 The Ken's Factory Special is a minimalist aluminium project with an uncomfortable looking solo tractor seat and massive 23-inch front tyre and 20-inch solid-hub rear wheel like a Fat Boy's front tyre.
But our favourite is the Steampunk Juggernaut by Kawakita. They describe it as a "synthesis of Mad Max metal and Jules Verne's imaginations".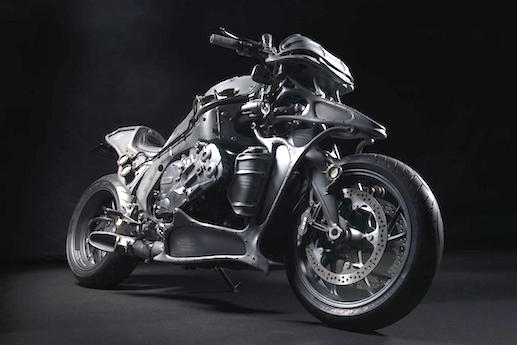 In these days of hiding the plumbing as much as possible, it's a welcome relief to see it exposed and even highlighted. We especially love the gauges down the side of the beast.
What do you reckon? Should BMW follow the F6C and build a naked version of its K 1600?