The National Motorcycle Museum in Nabiac, NSW, is expanding its horizons to include some veteran cars and classic toys to attract a wider variety of visitor.
However, don't think motorcycles are being abandoned.
Five years ago when I last visited the museum on the Central Coast of NSW they had 800 motorcycles. Now they have 1000 and are gathering more at a rate of about 40 a year.
There are many other bike, car and transport museums in Australia, but none has such a strong showing of bikes from right throughout two-wheeled history. They even have a replica of the first bike, an 1885 Daimler Reitwagen (ride wagon).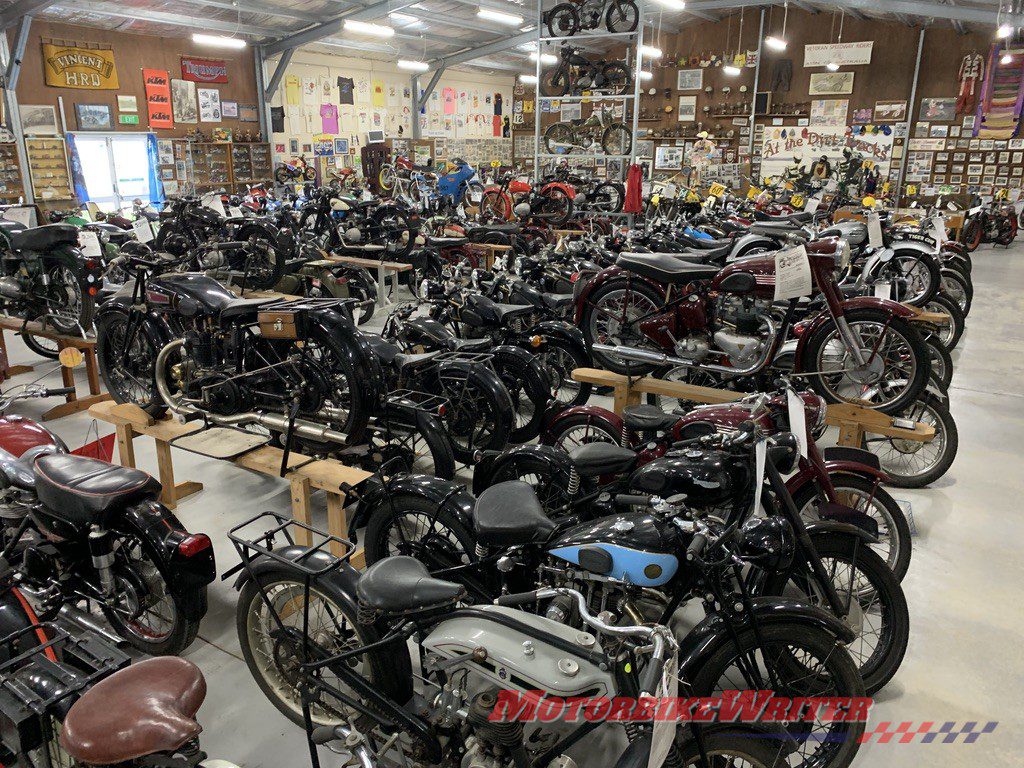 Bike collection
Owners Brian and Margaret Kelleher ran a motorcycle shop in Canberra and for 18 years they built up a sizeable collection of bikes, so they opened a museum in 1988.
They sold their bike shop and moved to Nabiac in 2000 where they opened the current museum and they are still buying bikes to squeeze into the huge facility.
Margaret says it is the "biggest known collection in Australia that is open to the public".
Even so, they have several sheds full of more bikes to rotate through the museum.
"We are a museum not a dealer," says Margaret.
"However, the maniac (her husband) keeps buying more."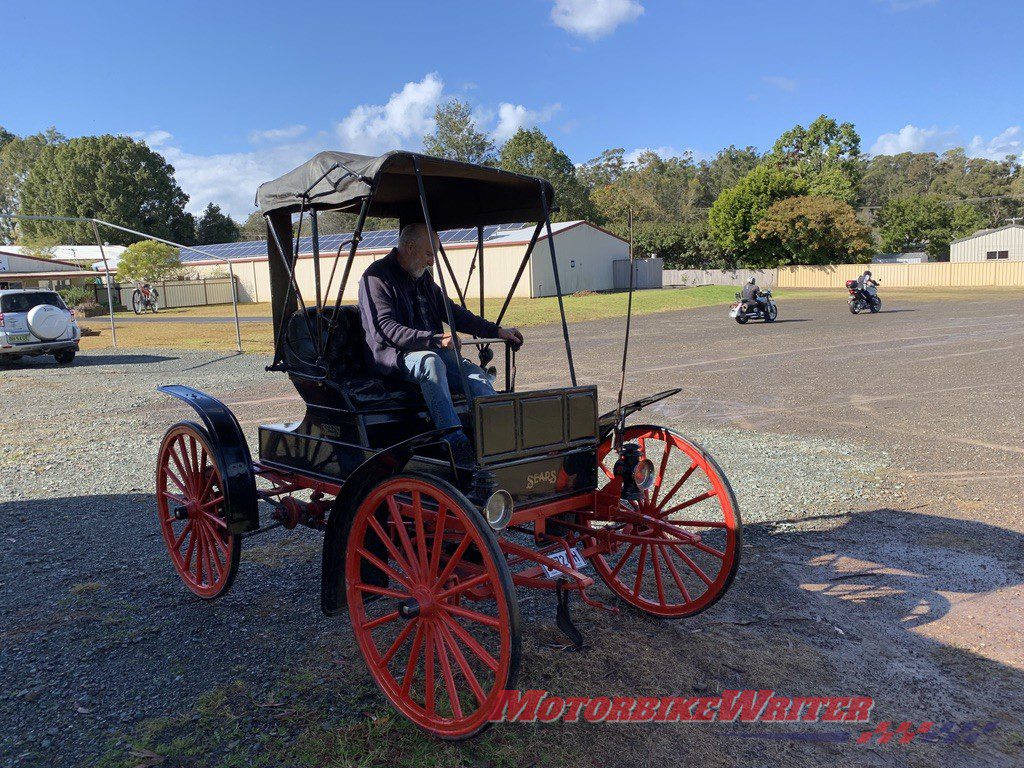 Expanding horizons
Brian says he will consider buying anything that comes up.
"We weren't getting enough visitors as just a bikes-only museum so now we have toys and cars to attract more people.
"But Margaret keeps saying she'll leave me if I buy another vehicle."
The oldest bike in the collection is a 1911 FN, the newest is a 2000 Suzuki TL1000 and the rarest is a Vincent Black Knight which was the test bike for the Black Shadow.
But Margaret's favourite bike in the collection is a 1937 Coventry Eagle.
"It's the first bike built especially for women as it's skirted so you don't get your dress caught in the drive."
She says they get more than 10,000 visitors a year and there is certainly a lot to keep them entertained.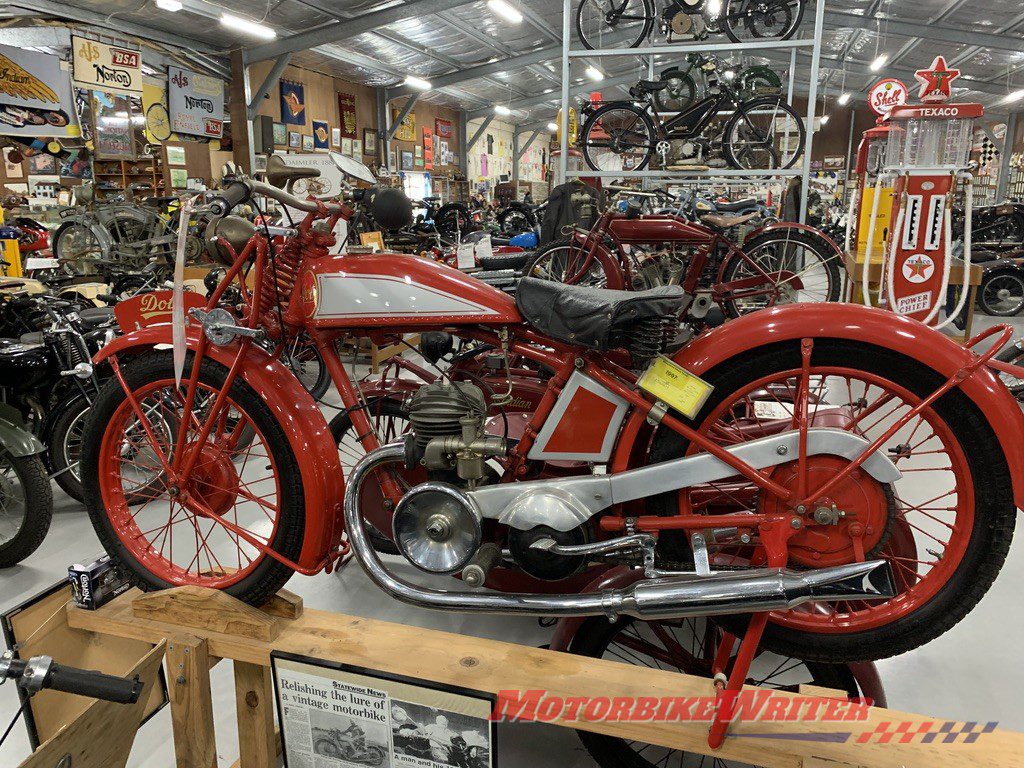 Not only are there about 1000 bikes, scooters and sidecars on display, but there is a lot of motorcycle memorabilia such as posters, helmets, jackets and more.
At least 80% of the bikes are "close to running order" and they include just about every marque you have ever heard plus many you haven't, including some rare Australia models.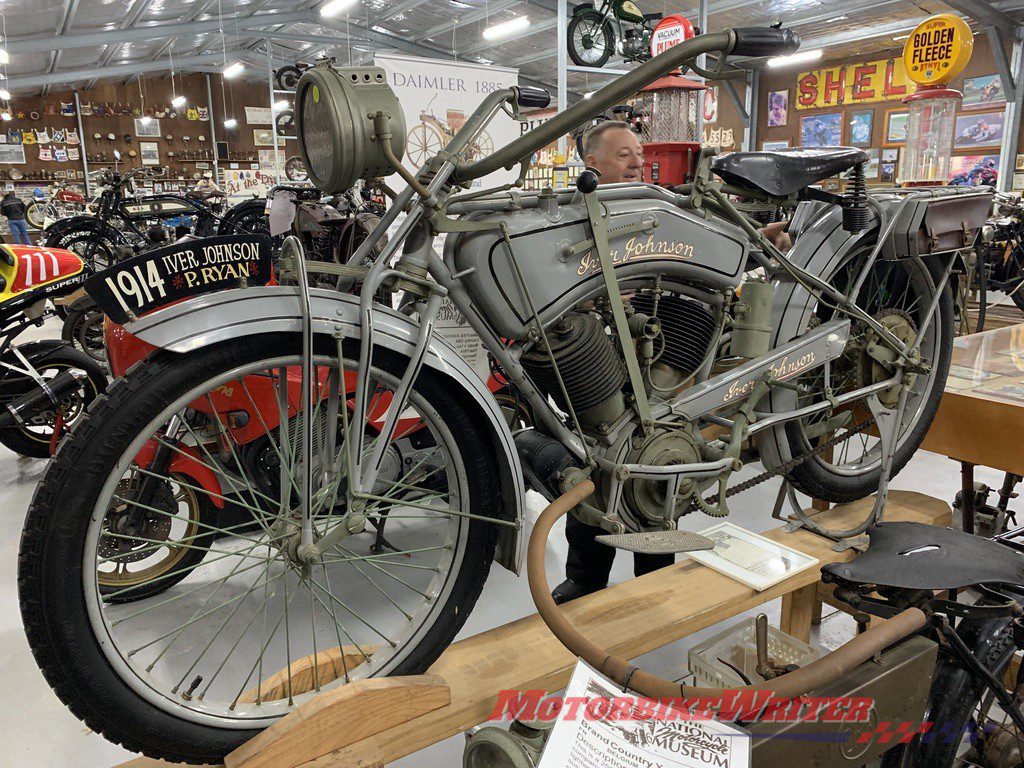 Now there is even more with a small collection of cars and an ever-expanding collection of classic toys to keep the kids entertained,
Margaret says their son also has some classic bikes on display at the Taree Motorcycle dealership.
She is proud to say every bike has been bought in Australia, preserving our automobile heritage.
Nabiac museum hours and prices
The Museum is in Nabiac, NSW, 140km north of Newcastle before Taree on the Pacific Highway. It is open every day except Christmas from 9am – 4pm.
Admission prices: $15 (adults), $5 (under 14), $10 (students 14-17), $45 (family). Group prices also available.
If you can't get there soon, click here for a virtual tour.
While you're in the area, ride the Wootton Way, Lakes Way, Buckets Way, Thunderbolts Way and Oxley Highway!