MV Agusta has used their official Facebook page to unveil their latest limited-edition motorcycle, the Brutale 1000 RR Blue & White M.L.
The bike is based on the 208hp Brutale 1000 RR.
There is no word on pricing or availability but it appears to be an ultra-limited-edition of one only so it should be quite expensive!
As a gauge, the Brutale 1000 RR costs $A52,190 and the limited-edition Brutale 1000 RR Serie Oro is $A68,880.
They also have the limited-edition Rush 1000 based on the Brutale 1000 RR.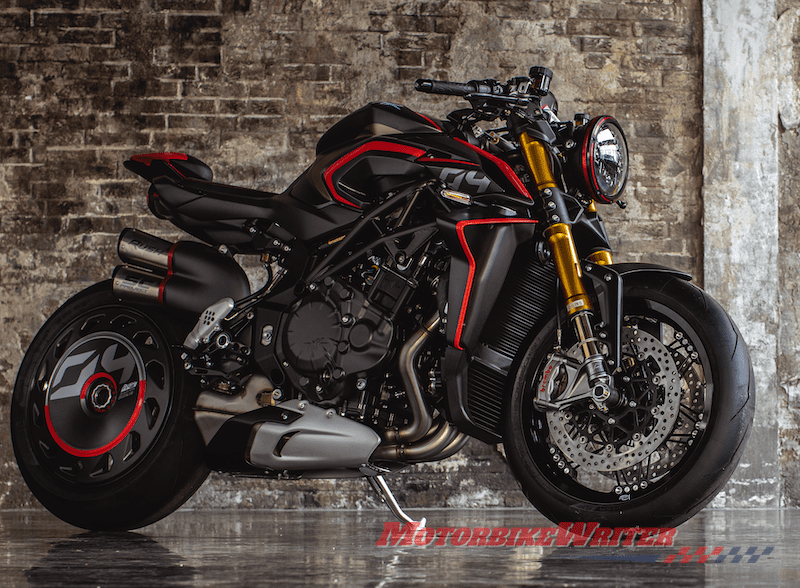 There is also no word on pricing or availability of the Rush 1000.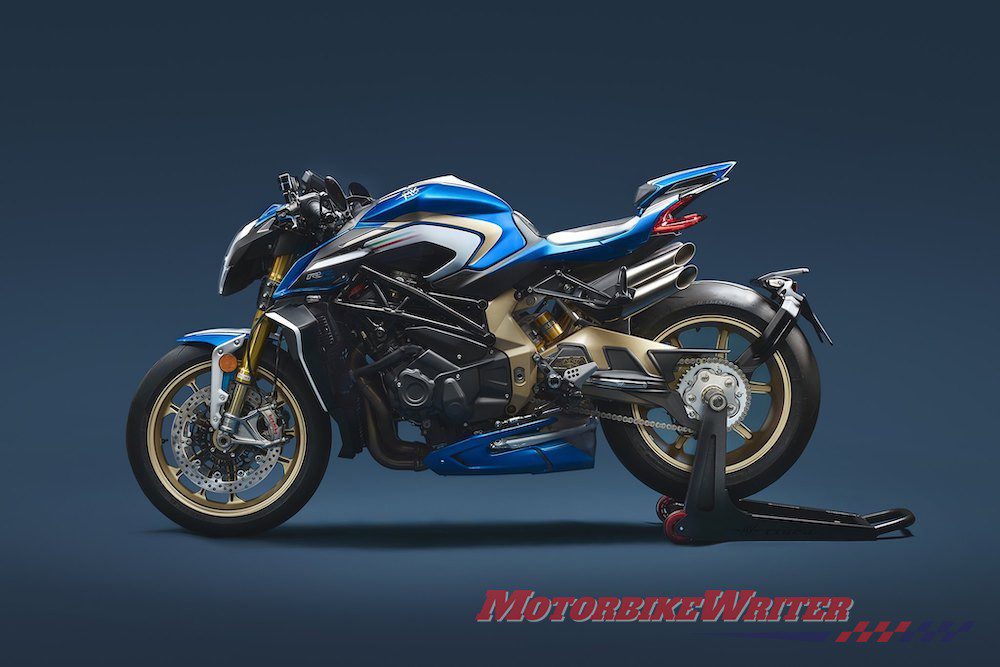 Blue & White
The Facebook post shows the very first of this limited run, but they don't say how many they will produce.
This is what they had to say on their page:
Our Senior Designer drew inspiration from various models built in the past using the blue and white colour scheme such as the Brutale 910R Italia which was a commemorative model produced to celebrate the Italian National Football Team winning the 2006 World Cup, additionally also from the Brutale 800 Italia of 2013 and the various versions of the Brutale America. The frame and swingarm plates came in a matte gold finishing as well as the forged aluminum rims with black inserts. This bike is truly the definition of a masterpiece. More stunning photos of this bike are yet to come!
At least the Blue & White M.L. is not as gaudy as the Brutale America!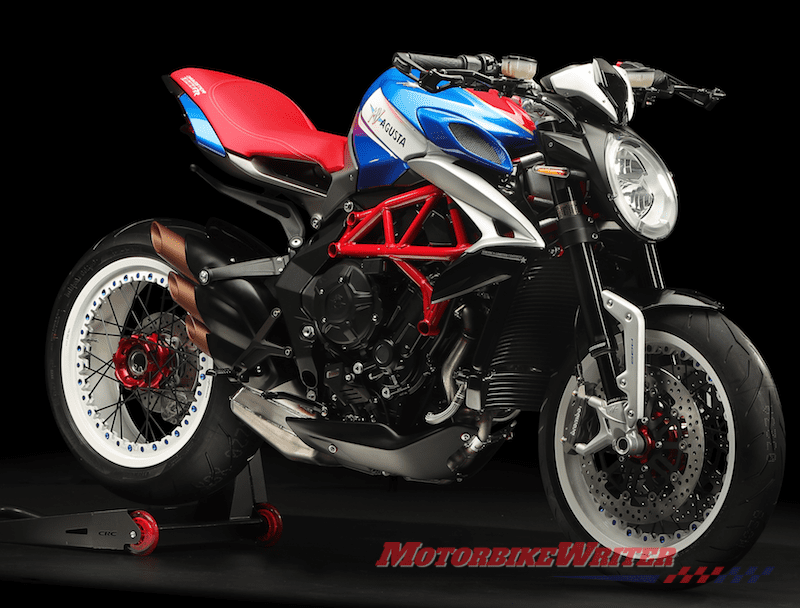 We d like the Serie Oro, though, and this video of it in action is simply awe-inspiring!

Limited editions
We've lost count of the number of "limited-edition models" they have released in recent years as the company has struggled under financial constraints.
It sort of makes a mockery of the term "limited edition" when they produce so many.
Top of the range of limited-edition models was the $A125,012 Claudio F4 which pays homage to former company president Claudio Castiglioni.