MV Agusta's new Russian boss has promised new "premium and medium-capacity" bikes under a five-year business plan financed by his family.
The company has not mentioned what the new models will be, but they have confirmed they will start production of 300 limited edition models of the Brutale 1000 Serie Oro and Superveloce 800 Serie Oro.
Since the 675cc/800cc triples in 2012, there have been no all-new models, only limited-edition versions.
Russian boss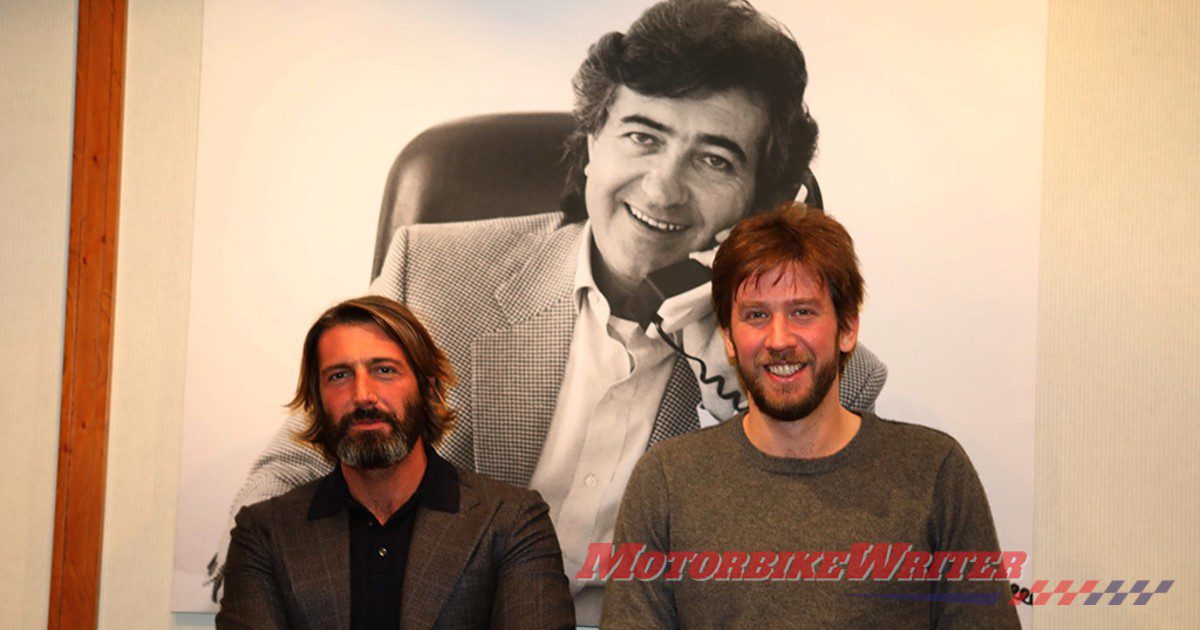 New boss of the 84-year-old Italian company is Timur Sardarov, founder of Russian investment company, Black Ocean Group, which rescued the company two years ago after it had limped through liquidity problems and lost AMG-Mercedes investment.
Timur set up the Nevada Burning Man festival and is the son of oil tycoon Rashid Sardarov who was mentioned in the Panama Papers and has links to Russian mafia lawyers.
The five-year plan is entirely financed by the Sardarov family.
Previous CEO Giovanni Castiglioni will "maintain an advisory role", an MV Agusta press release says, ending the Castiglioni family's control of the company.
New models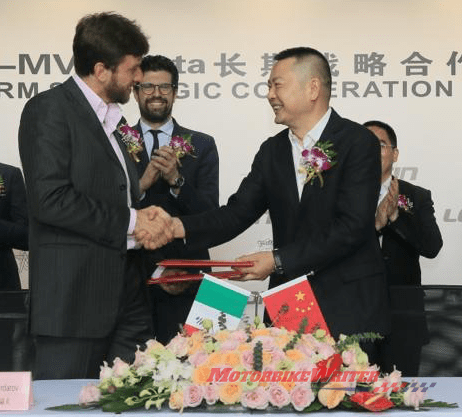 In July, Timur entered into an agreement with the Chinese Loncin Motor Company to jointly produce 350 and 500cc motorcycles based on their 675cc and 800cc triples.
They will be developed and produced by MV Agusta and marketed by MV Agusta and Loncin's upmarket brand VOGE.
However, we doubt these are the "medium-capacity" bikes to which they refer.
It will be interesting to see if there really are "new models" or just more limited edition variants.
Current models are more than five years old.
The five-year plan also aims to reach sales volume of more than 25,000 motorcycles with "strong investment in the global distribution network, focused primarily on Europe, Asia and the USA" over the next three years.
There is no mention of a plan to fix notoriously slow parts deliveries.
Massimo Bordi, 62, who developed the four-valve Desmo engine that made Ducati famous and designed and engineered the Ducati 851, moves from GM to executive vice-chairman.
Timur has also appointed Paolo Bettin as CFO.
"Over the next five years, MV Agusta's attention will be focused on developing the sales and service network, while investing in product development and maintaining its efforts in digitalisation and technological innovation," says Timur.
"We are committed to deliver the best products and continue to be a benchmark in motorcycle industry in quality, design and technology. Finally MV Agusta has all the tools to do so."