While Ducati faces the prospect of an overseas buyout, MV Agusta has retained is Italian heritage with a complex a financial arrangement.
The finalisation of MV Agusta finances will also relinquish the 25% ownership by Germany's Mercedes-AGM.
What this means for owners and MV buyers is Italian heritage, more certainty about parts supply and warranty, and more future product.
Late last year, during a period of financial uncertainty, MV boss Giovanni Castiglione said there would be no new models in 2017.
It's too late now to change that, but we should expect some new models in 2018.
Instead, MV Agusta has been pumping out limited-edition models and in June opened a 'special vehicles' production line at MV's Schiranna factory in Varese, Italy.
It will produce hand-built models like the new RVS1.
Perhaps with its Italian ownership now guaranteed, they may also introduce a veto model to celebrate their heritage.
It's worked for Ducati with their retro Scrambler and BMW with their R nineT.
We'd love to see something more retro like the 750S, perhaps.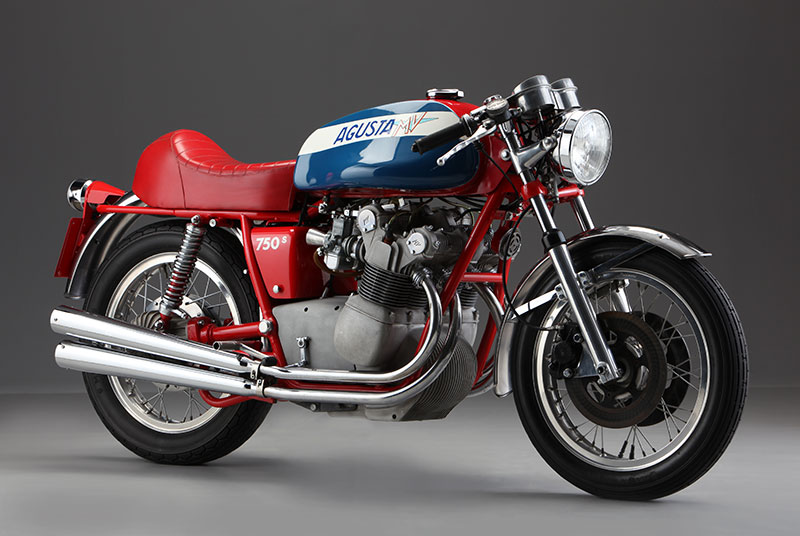 Meanwhile, the financial arrangements consist of an investment by ComSar Invest which is part of the Black Ocean Group.
While that group is a Russian-based investment company with an English financier that helped with finances late last year, the new deal means MV Agusta Holding now controls 100% of MV Agusta Motor S.p.A.
It has allowed MV Agusta Holding to buy out the AMG shares.
Giovanni's investment company, GC Holding, now has the controlling stake of MV Agusta Holding. ComSar Invest will be a minority shareholder.
Giovanni issued the following statement:
The transaction with ComSar Invest in our holding company through a capital increase and the acquisition of the shares previously held by Mercedes AMG in MV Agusta Motor S.p.A., represents an important milestone for our plan which has as a main objective the reinforcement of MV Agusta's core business: the production of high-performance, high-end motorcycles.

In the last 12 months the implemented measures have brought MV Agusta back in positive cash flow generation, allowing the completion of the restructuring plan and to consistently support product development and consolidation of our key markets.