Italian motorcycle manufacturer MV Agusta has been known for importing design talent to make their undoubtedly beautiful machines and now they are adding some French flair.
Monaco Design Studio in Monte Carlo will now provide the Italian brand with some French styling for their limited-edition and one-off motorcycles.
The studio will have no influence in providing design flair to MV Agusta's upcoming models such as the hi-tech scrambler model and cruiser that new CEO Timur Sardarov recently announced to Facebook followers.
"If there had to be one place where to take MV Agusta's prestige and exclusivity one step further, it had to be Monaco, and (studio founder) Virginio Ferrari had to be the man at the helm," Timur says.
"The launch of the Monaco Design Studio is only the due official recognition of Virginio's extraordinary work in all these years. He and his team deserve every success in this exclusive venture."
French and Italian flair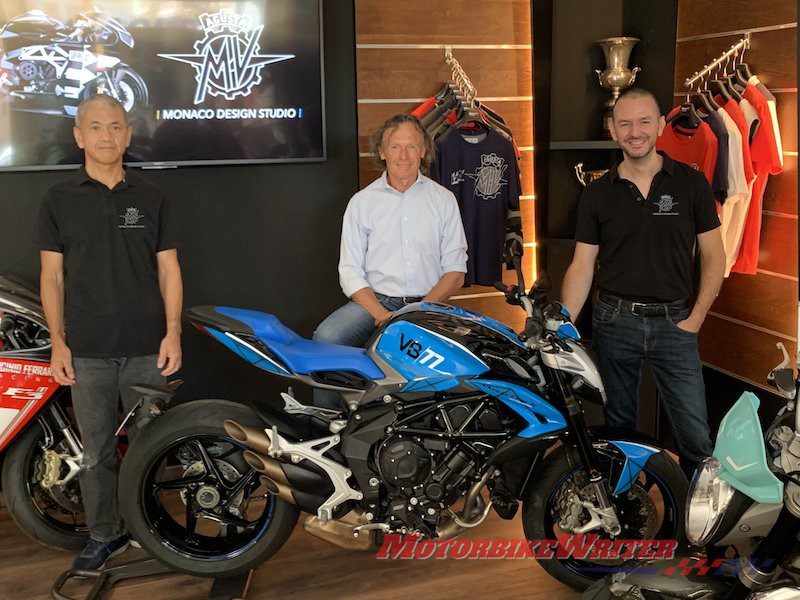 Despite the French location, Monaco Design Studio was founded by three-time Italian champion and World champion Virginio Ferrari who has had a long association with MV Agusta.
In 1994, he established Virginio Ferrari Racing, which in 1998 became the official MV Agusta importer in the Principality.
"In the mind of every biker, we find a desire for the personalisation of their motorcycle, so that it gets even closer to their absolute ideal," Virginio says.
"Over 100 MV Agusta one-offs prepared by us for customers from all walks of life under the guidance of our designer Alexandre Dauly, have proven us right."
The design studio will get plenty of chances to show their design flair as MV Agusta has made a lot of limited edition models over the past few years.
Top of the range of limited-edition models is the $A125,012 Claudio F4 which pays homage to former company president Claudio Castiglioni.