Burt Munro's great nephew, Lee Munro, is returning to Bonneville Speed Week on a modified Indian Scout in an attempt to crack 200mph (321.8km/h) next week.
Lee's attempts last year fell short, but the Kiwi still scored a new land speed record of 191.286mph, smashing the previous record of 176mph for the 1350cc Modified Partial Streamliner – Gas class of motorcycles.
But Lee hasn't broken his great uncle's 1967 record of 184.087mph as it was set in the SA 1000 class on his 1920 Indian Scout streamliner. That class no longer exists. It is now called  S-AF (Streamliner special construction fuel) 1000cc.
Speed Week return
Now Lee will return to Bonneville Speed Week on August 11-17  with modifications to the Scout's intake and minor body adjustments.
Lee attributes his love for speed to his great uncle, Burt, whose legacy was immortalised in "The World's Fastest Indian" starring Sir Anthony Hopkins.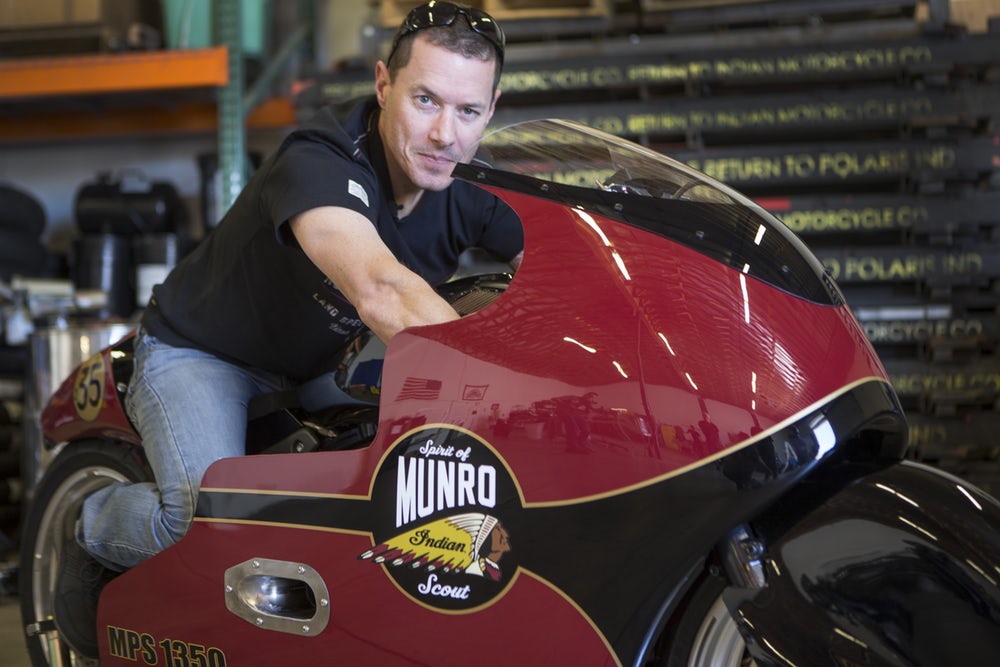 "My great uncle Burt is a significant inspiration for my own motorcycle racing career, and his appetite for speed is clearly a part of my DNA," Lee says.
"Partnered with the exceptional team at Indian Motorcycle, I know we can make our dreams of hitting 200mph a reality."
2017 Speed Week
Last year Lee was accompanied to Bonneville Speed Week by several members of his family, including Burt's son, John, to honour the 50th anniversary of Burt's record.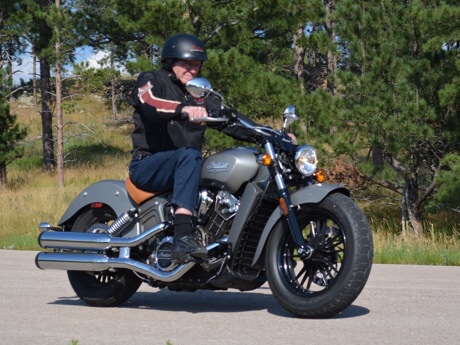 They paid a special tribute to Burt Munro's 50-year record with a special screening of the movie that immortalised his life, "The World's Fastest Indian".
Even film director Roger Donaldson, was present.
Lee was born and raised in Burt's home town of Invercargill, New Zealand, and is also a motorcycle road racer.
He won the vintage class at the Methven Street Races last year on a 1941 Indian motorcycle.
Lee and Burt are actually cousins twice removed as Burt and Lee's grandfather are first cousins. However, Lee knows him as "great uncle Burt".
That 200mph barrier still beckons for Lee.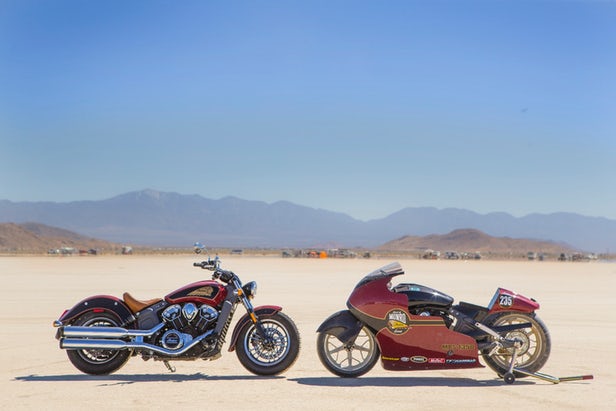 Inaccurate record
Meanwhile, Burt's original record was inaccurate.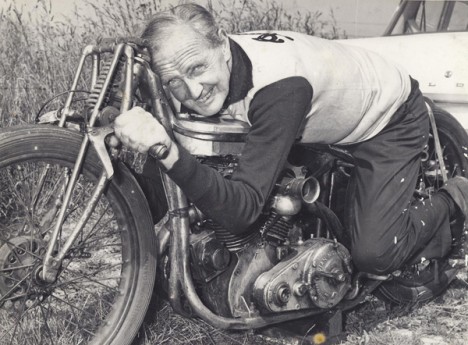 The record on his Indian 953cc Fuel Streamliner in the American Motorcyclist Association Land Speed Record was originally listed as 183.586mph.
That was supposed to be the average of his north run of 184.710mph and his south run of 183.463.
However, John told us at the Sturgis Motorcycle Rally in 2014 that the average is actually half a mile-per-hour faster at 184.087mph.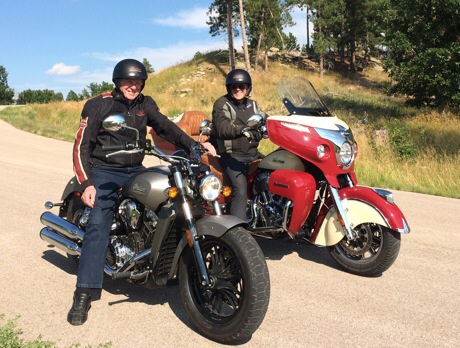 Only a couple of days earlier, John was notified by the AMA that the record had been adjusted.
"So, he's dead for 36 years and he just broke another record," he told us.
Munro Special display
Burt's Scout is on display in a glass case in the Hammer Hardware store in his home town of Invercargill, New Zealand, among the E Hayes Motorworks Collection.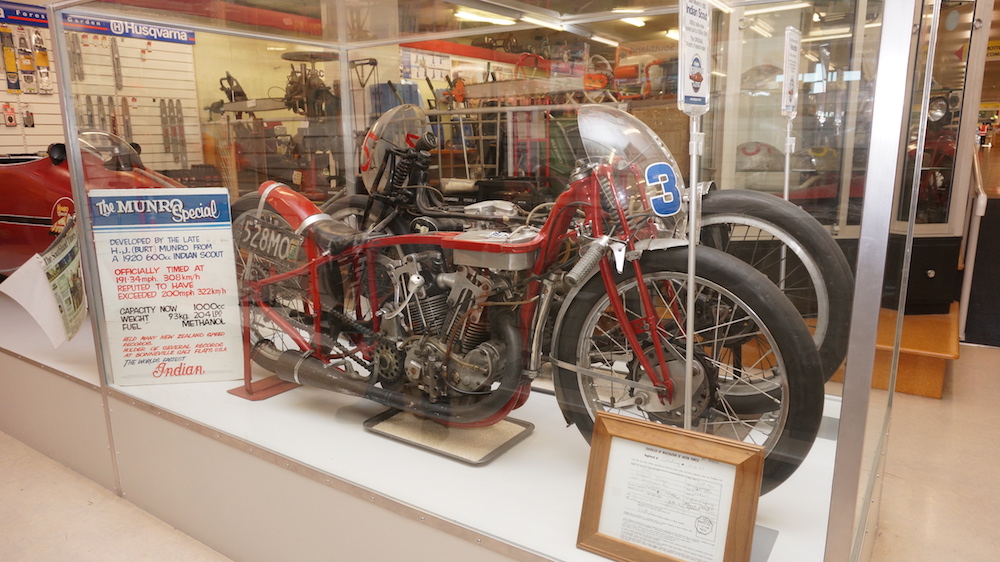 Earlier this year we visited the store where rare and historic bikes such as the Munro Special sit among nuts, bolts, screws, tools and cans of paint.
The 1967 record was set on his seventh trip to the Bonneville Salt Flats, not on his first trip as depicted in the 2005 movie starring Anthony Hopkins.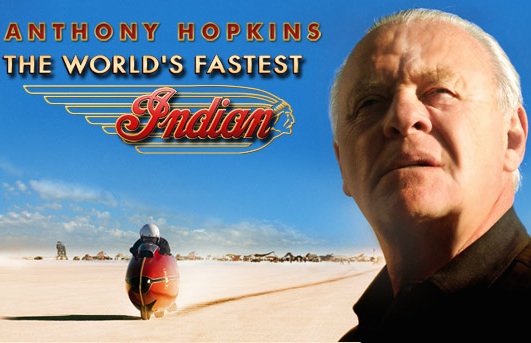 Unbroken records
Burt also set records in the 55 cubic-inch class at 178.971mph in 1962 and in the SA 1000 class in 1966 at 168.066mph.
There are only four AMA unbroken records older than Burt's 1967 record: the 500cc S-AF class record set in 1958 of 212.288mph by Jess Thomas; the 650cc A-AF class record in 1961 of 159.542mph by Gary Richards; the 650cc S-AF class record in 1962 of 230.269mph by Bill Johnson; and the 650cc APS-AF class record in 1965 of 161.793mph also by Gary Richards.