Our obsession with sports bikes in the 1990s and 2000s seems to be waning worldwide with sales plummeting and a new survey showing even the sportsbike-mad Brits are going soft.
The UK has always been one of the world's biggest markets for high-performance superbikes, but a survey of 5000 UK riders by internet motorcycle apparel retailer Motolegends has found just 5% are motivated by the speed and on-road performance of a motorbike.
Motolegends refers to these riders as Boy Racers.
Sportsbikes, or supersports machines as they are known in the UK, account for only 12% of new motorcycle sales, but nearly half of this volume comes from the smaller capacity 50cc-125cc sector.
Motolegends MD Sara Linney says the racier end of the market is in decline.
"These days we sell very, very few one-piece race suits. It's only the track day guys who buy them," she says.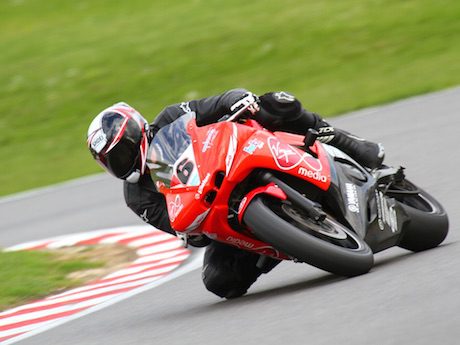 "There are still a lot of bikers who put their faith in leather, but now it will be a jacket and perhaps an attachable leather pant that they want. It is simply no longer cool to roar around the countryside on a race-rep, dressed up looking like a Moto GP star.
"Frankly, most people look a bit daft in this gear and, of course, almost whatever the weather it's not appropriate clothing for riding on the road. The guys who rode high-performance sports bikes in the past are now gravitating, for a whole host of reasons, to machines that are a bit more relaxing to ride. They still want to get a buzz, but they want to get it at lower speeds".
The research seems to indicate that the motorcycle market has fragmented. No longer is there a huge and significant motorcycling phenomenon that brings all motorcyclists together. Rather, a number of biking 'tribes' have evolved, into which a significant proportion of nearly all riders fall.
For 6% of motorcyclists, the appeal is travel and adventure, although for some the concept is more important than the reality. Motolegends has termed this group the Globetrotters, and the growth of the adventure bike probably indicates the new found popularity of this particular niche.
About 4% of riders, according to the research, are as concerned about what they wear and how they look on the bike, as they are about the bike itself. This group is known as the Style Councillors.
A similar group, who are obsessed with cafe racers and the rock 'n' roll era of motorcycling, account for another 2% of the market. These are the Ace Boys.
Some 6% ride motorbikes in pursuit of what one might term the American Dream. Known as the Highway Cruisers in the research, these are bikers who romanticise about super-comfy V-twins, and gliding along Route 66 in the company of other like-minded riders.
Almost 10% of bikers are motivated by the challenge of being a better rider. They are keen to become more technically proficient, and perhaps safer on the roads as a result. This group has been dubbed the Captain Sensibles.
Nearly 17% of today's riders are so enthusiastic about all things two-wheeled that they are almost unclassifiable. Motolegends has termed these people Bike Nuts. Their tastes are eclectic. They may love off-road and on-track riding, own a classic bike, and go touring on their holidays. If it has two wheels, they're into it.
The largest group, by quite a margin, known as the Garagistes, and accounting for almost 50% of the sample, appear to want more of an involvement with their machines. Some may well be highly proficient mechanically, although others may know very little about the workings of a modern internal combustion engine. But what unifies this group is the desire to create something unique. They want to make a statement, a statement that reflects their lifestyle and their individual personality.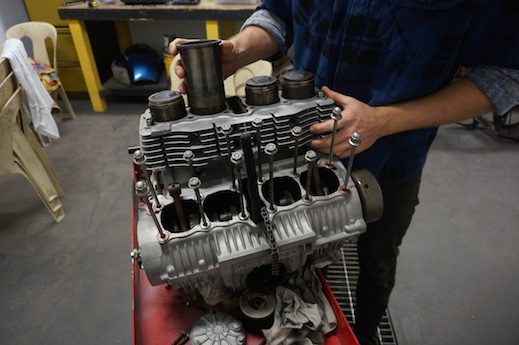 "This is borne out by many of the customers who are currently coming through our doors," says Sara. "The average age of motorcyclists has increased, and guys in their 40s and 50s are not trying to prove anything. They still want to enjoy their biking, but they want to do it on their own terms; they want to ride what they want to ride, and wear what they want to wear. And these days, it doesn't have to be black. They're interesting people, they've often lived very full lives, and they don't follow the herd."