It seems some motorcycle companies believe the only way out of the current sales slide is to make super-expensive motorcycles for the super rich and famous only.
The latest is the Ariel Iron Horse with high-end components such as Öhlins suspension and heaps of CNC-machined parts and carbon fibre.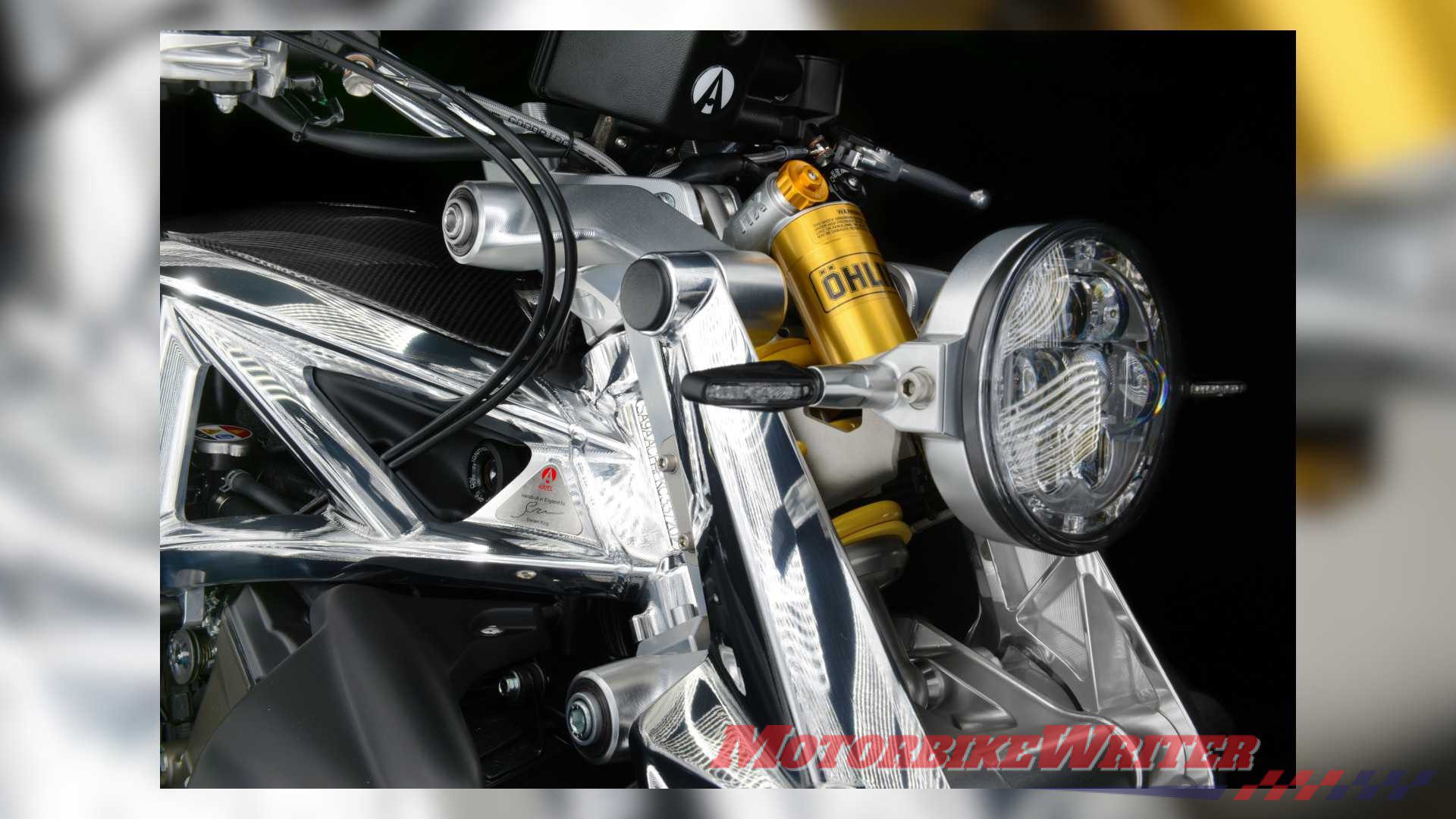 The classic British manufacturer was revived in 2014 specifically to make expensive limited-edition motorcycles.
A bit rich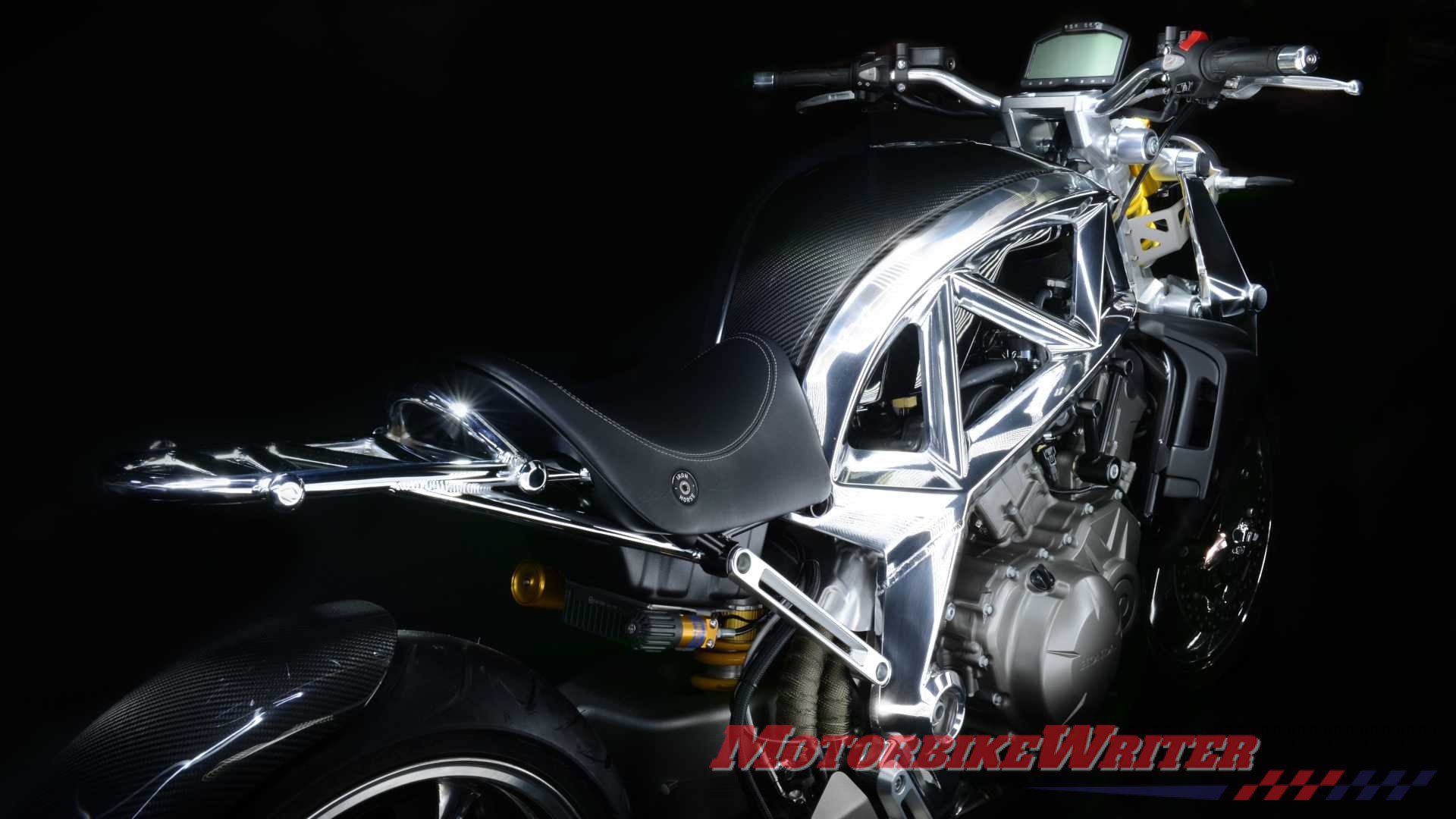 The 130kW Honda-V4-powered Iron Horse will cost more than $A55,700 and will only be available on order.
It is one of many recent limited-edition motorcycles that are only affordable by the super rich.
Two unveiled at last week's EICMA motorcycle show in Milan are the Bimota Tesi H2 powered by a Kawasaki H2 supercharged engine and the Aston Martin Brough AMB001.
There is no price yet on the former, but the previous model was more than $55k, while the AMB 001 will cost more than $A140,000 yet it is not even road registrable. It's a track-only machine!
What is the point?
While it's great that these bikes will help motorcycle manufacturers stay in business and pay their workers, we don't know that it will do a lot for motorcycling.
They don't really push the envelope of development.
They are usually powered by borrowed engines and fettled with exotic parts and materials.
Italian manufacturer MV Agusta turned to making expensive limited-edition models to keep afloat during their recent financially troubled years.
At the same time they didn't produce any new models,
However, that now seems to be changing with an injection of Russian money. and the launch of several new and updated models at the EICMA show such as the Rush 1000 and Superveloce.
More riders?
Unfortunately, a lot of these bikes will never be ridden, at least on public roads.
They are more likely to be stored by collectors or ridden only at tracks, as is the intention for the AMB 001.
That won't do anything for getting more people on motorcycles, especially the financially struggling millennials who are turning to public transport.
While the next generation of electric motorcycles are also fairly expensive, the prices are expected to come down in the next few years.
But right now, some of the most expensive productions bikes in the world are electric. Check out the prices of the top 10 most expensive electric motorcycles.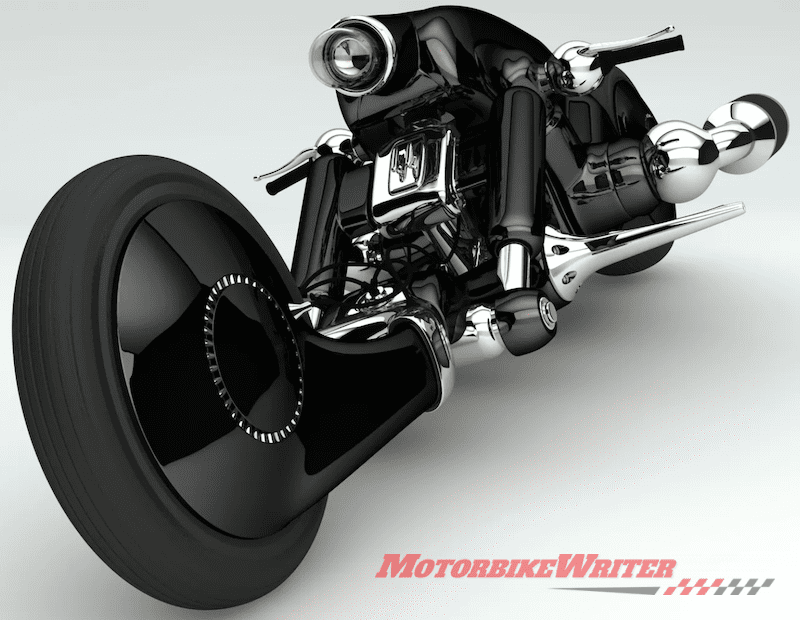 The Detonator (above) may soon be challenged by South Africa carbonfibre wheels and parts manufacturer Blackstone Tek who have unveiled their first electric bike.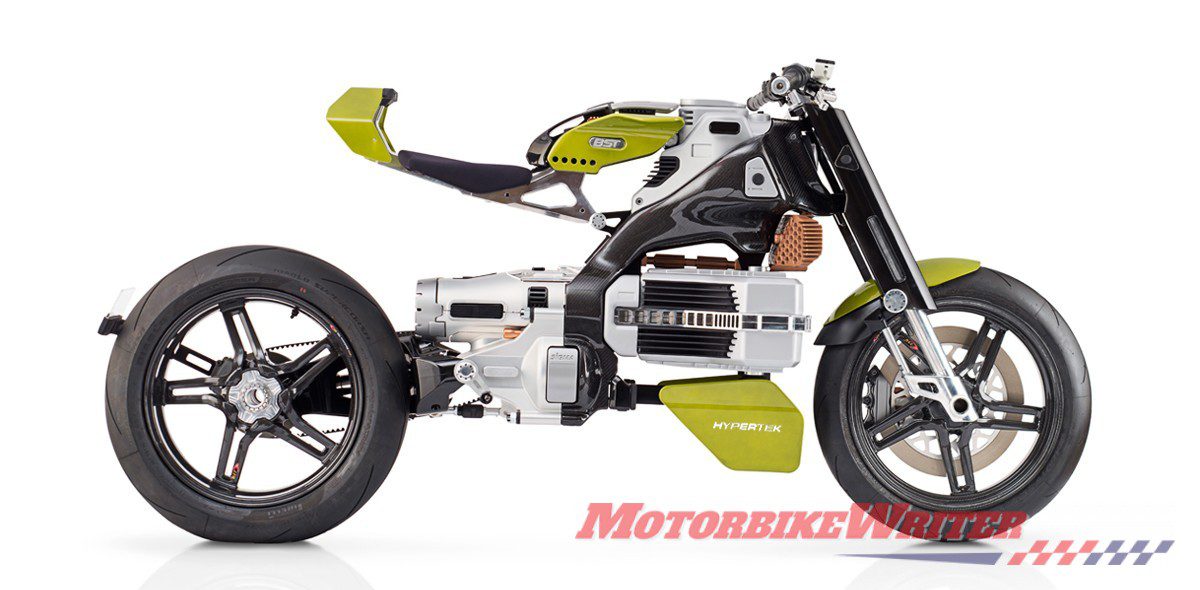 There is no price yet for the BST Hypertek but with a carbon frame, wheels, etc, it is likely to be only for the super rich!
It is designed by South African Pierre Terblanche who also designed some expensive and outrageous models such as the Ducati 999 and American Confederate Hellcat Speedster.