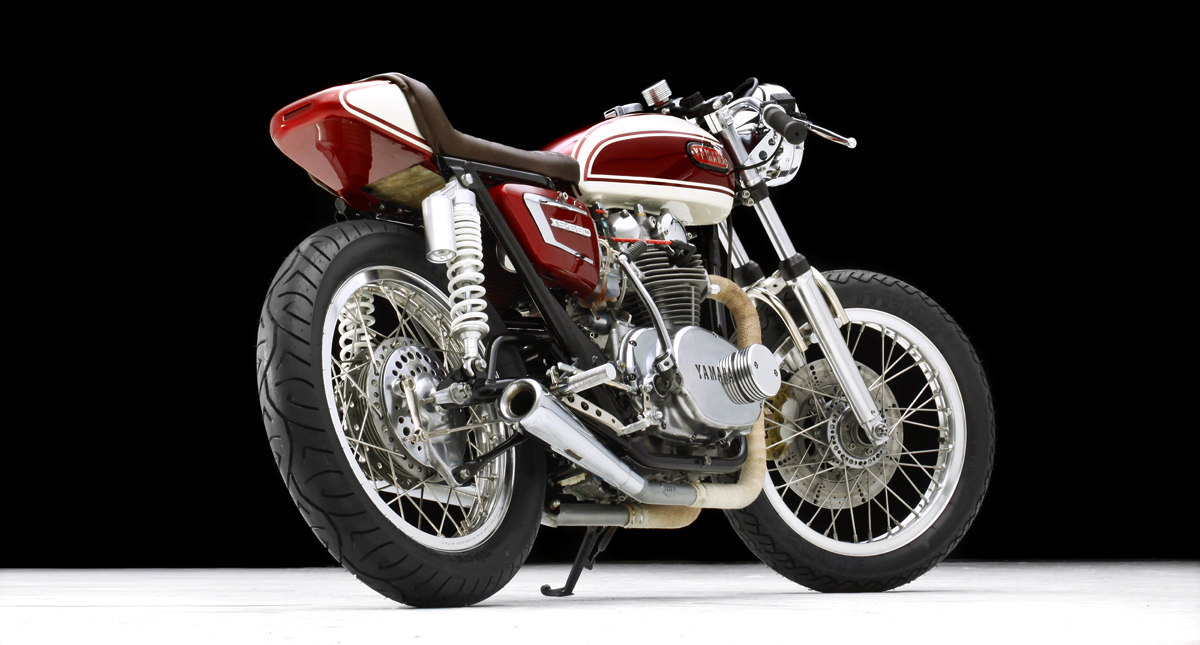 Photographer Frank Bott's website is worth a view.
It includes some delicious studio shots of bikes as well as super cars and vintage cars. Click here for a visual feast.
He uses an expensive set of studio lights to pick out absolutely every detail and some of the shots are just moto-magic!
Take for example this 1972 Yamaha XS2 Resto-Mod Cafe by Hughs Handbuilt.
Hey, the bikes aren't bad, too, but it's something about the clarity and lighting of Bott's images that really stands out.
Apparently he built his own "softbox" studio to shoot the bikes. It's a massive 8.5m x 16m and has a dozen high-powered studio strobe lights pumping out 26,000 watts of light.
Since 2010, Bott has photographed 254 motorcycles in his studio in North Carolina.
He doesn't seem to mind people looking at his pictures and perhaps grabbing an image for their own use.
He says "it's better to do some things for free knowing you will be paid back in other ways".
"If a person shows up with an amazing bike, I gain a lot of traffic and exposure. These folks don't pay a dime. The more I share, the more I grow," he says.